690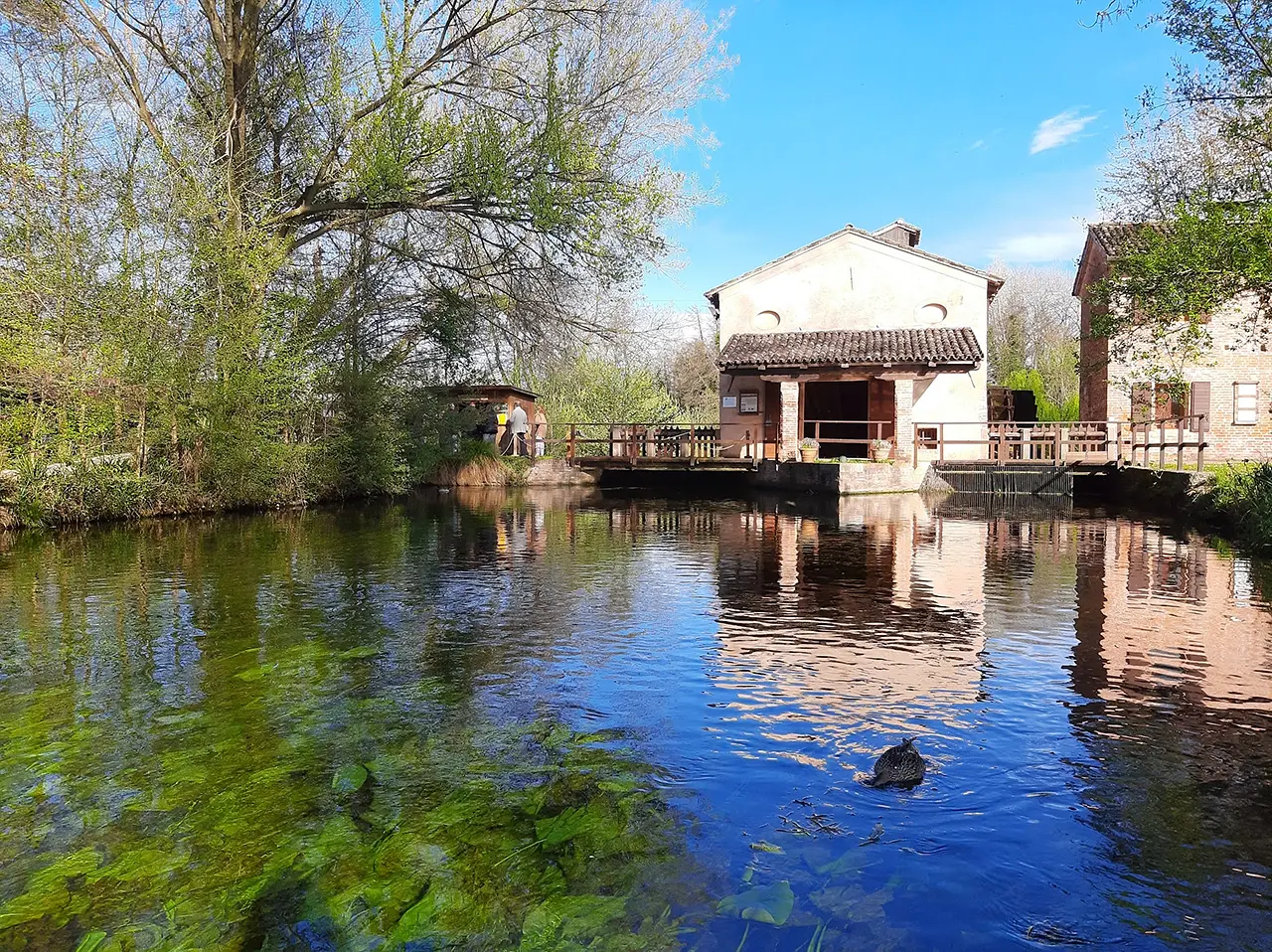 Cervara Oasis and its Mill
Rural stories sung by the waters


Automatically translated page.
What it is and where it is
The Cervara Oasis encompasses 25 hectares of water and greenery, crossed by the Sile and dotted with fontanassi (springs in the Treviso dialect). It is developed in two main environments: the marsh with the reedbed, which can be visited aboard flat-bottomed boats to move smoothly through the shallow, muddy waters; and the wet forest, where boardwalks have been created to complement the walkable paths and allow people to enjoy the trees without interfering with the environment.
Why it is special
Despite its name being Oasis, this environment is configured at times as a compendium of Veneto rural history. On one side is nature, with its waters and trees. On the other the very rich fauna that populates it, especially birds such as herons, tawny owls, owls and many others. Immersed in all this, however, there are also two testimonies of man's interaction with this type of environment. A casone, an old Veneto peasant dwelling with masonry walls and a thatched roof, and a mill. Renovated in the early 1990s, they have many stories to tell.
Don't miss
The mill is a true jewel of industrial archaeology. Active since the 14th century, the restoration has seen the restoration of the internal machinery, made of wood, the relocation of the external wheels, which have already been covered with seaweed and are moved by the waters of the oasis. Even the old stone millstone is placed nearby and is visible today. We don't realize it, but the mill, for the farmers, was a chance to turn their grain into flour, to be sold or used in the kitchen, and it was where they converged, waiting for their turn and updating each other on how things were going. Today, all this is gone, but I assure you that the wooden machines absolutely must be seen; they have an enveloping charm that is difficult to render in words. Come see them and find out for yourself!
Fun facts
The oasis is home to one of the most important garzaie in the Veneto region, with about 200 nests surveyed. Bird watching enthusiasts will find several observation boxes scattered among the plants. Take a seat!
To make travel arrangements
Collections
Discover places and related research
The Map thanks:
Collections
Discover places and related research