2129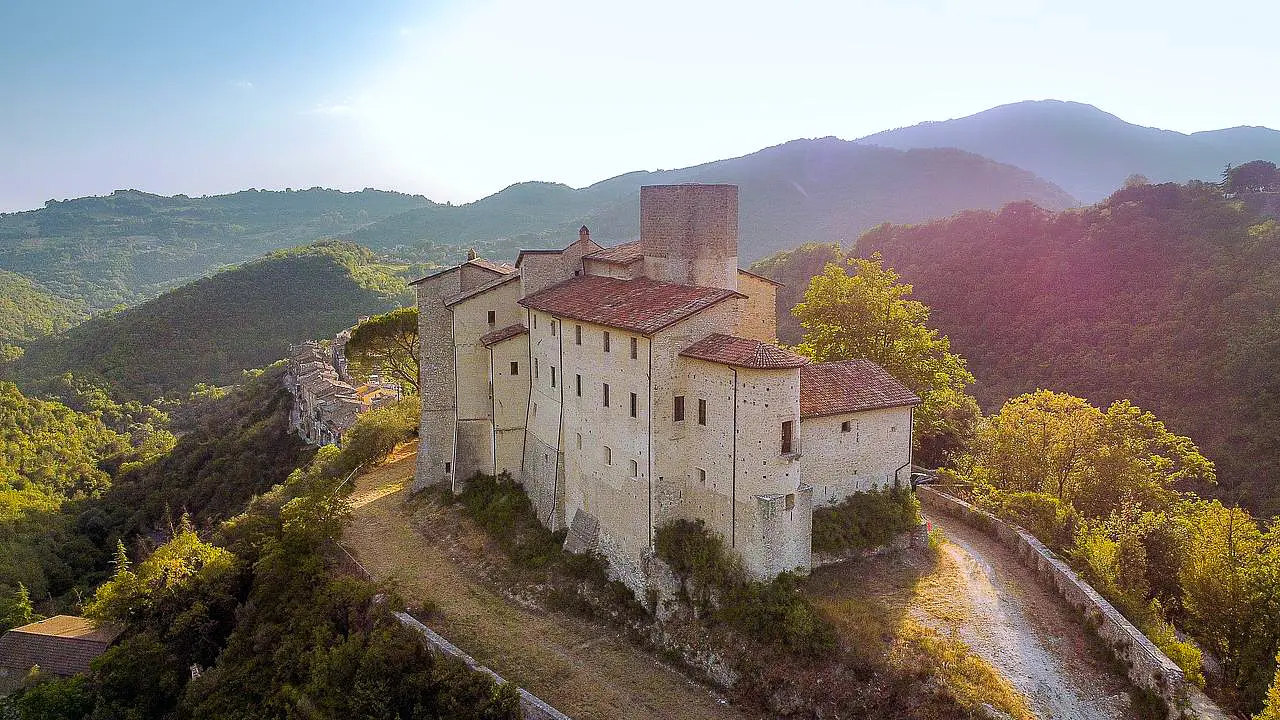 Montenero Sabino
A dark forest hides a small, magnificent hamlet


Automatically translated page.
What it is and where it is
Montenero is a small town in Sabina hidden between a valley that bounds and protects it, and by a forest that does not entice the undetermined wayfarer. In short, even today it seems unwilling to be found. To the eyes of those who persevere on their journey, a tongue of dwellings clinging to an ancient rock appears, like a snake trying to escape and hide in the valley. From above, the gruff castle watches and protects it.
Why it is special
The light that floods Montenero at sunset is unique. The picturesque alleys that climb up to the fortress, and the castle that looks down on the valley, are tinged with warm colors that envelop travelers in an experience of infinite emotional impact. And if taking a few more steps doesn't scare you, take yourself also to the hill in front of the village, where you can embrace with your gaze the whole village and the castle.
Don't miss
The church of San Cataldo and the Orsini Castle are the buildings with the most historical and artistic significance in Montenero, but the simple walk through the alleys should not be underestimated. Only in this way is it possible to catch some hint of small-town life.
A bit of history
The earliest known settlements date back to Roman times. The castle, on the other hand, seems to be located in the first decades of the year one thousand and was gradually readjusted as the centuries changed. This very structure is the very centerpiece of the village, which developed around its walls. This small fief changed hands several times. Most recently, it was purchased in 1755 by the Marquis Vincentini of Rieti.
Trivia
The name Montenero derives from the Latin Monte Nirium or Mons Nigrus. This toponym refers to two intrinsic characteristics of the mountain. On the one hand, it is a clear reference to the dense dark-leaved forest that covers it; on the other, it refers to the concentration of flint that was possible to find in numerous quarries.
Montenero Sabino
To make travel arrangements
Collections
Discover places and related research
The Map thanks:
Collections
Discover places and related research