2838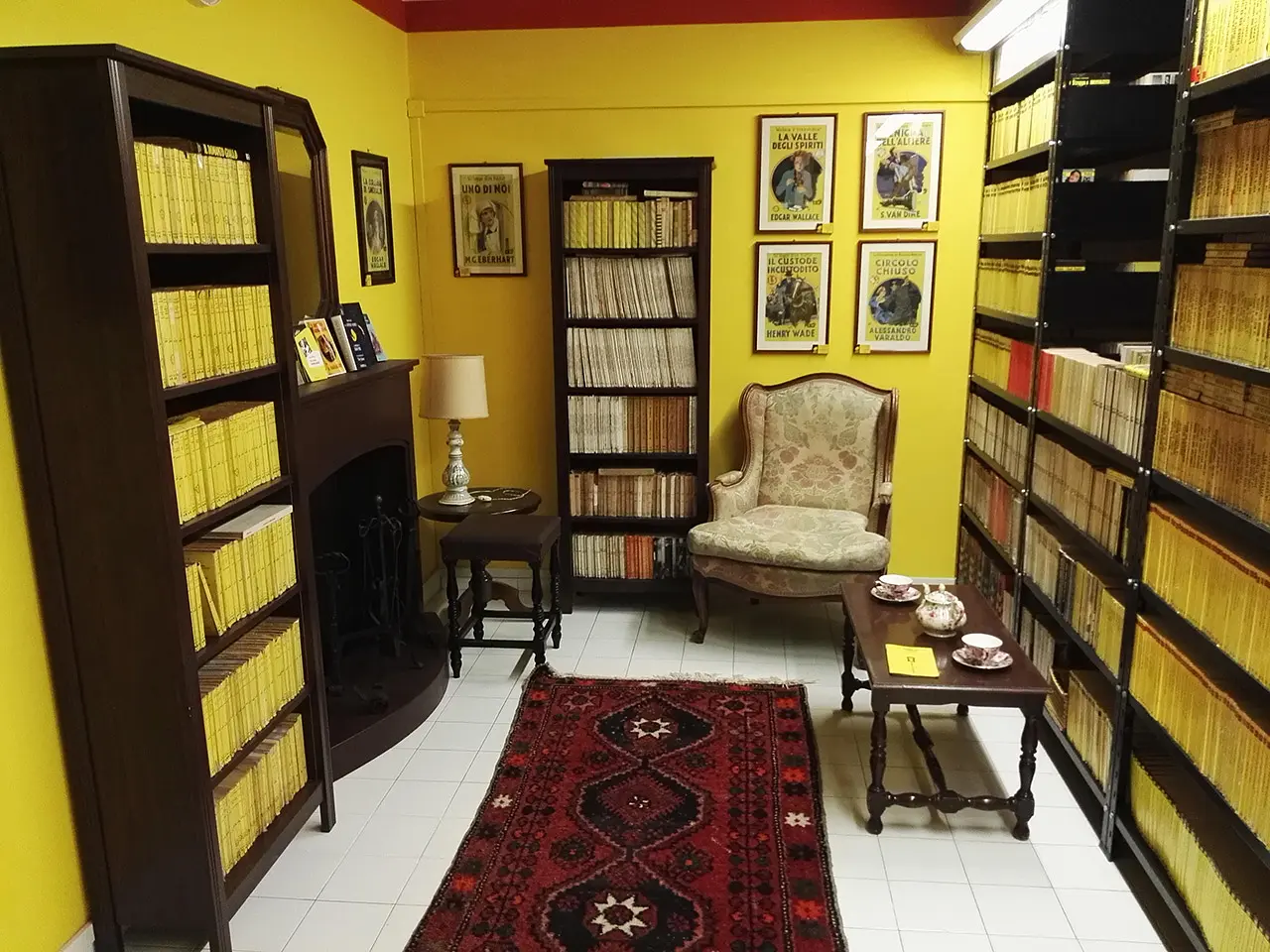 The Rosellini Foundation for Popular Literature
Immersed in the meanders of the Yellow

Automatically translated page.
What it is and where it is
Raise your hand if you've never held a comic book or novel open under a school book, pretending to be a diligent student while actually following your heroes on exciting adventures-no one has, right? Great, because we are in Senigallia, on the doorstep of the Rosellini Foundation, where school texts have no place. The Foundation's headquarters, in fact, collects all, but really all the volumes of popular literature published in Italy. Come on: name a genre, a title, a character from the books you have most loved in your life... once you enter, we will find it!
Why it's special
It sounds impossible said like that, but if we think about the nature of this collection, everything becomes clearer: in the halls of the library of the Rosellini Foundation there are more than 60,000 volumes of all genres and often in multiple editions, to appreciate the different choices of translation (in the case of foreign books) and printing: detective stories, science fiction, fantasy, horror, adventure, romance... but also comics and hundreds and hundreds of original illustrations that, over the years, have allowed to enrich the covers and, in general, the productions of Italian publishing in the 20th century.
Not to be missed
Among the many artists represented stands out Carlo Jacono, a historic Milanese illustrator who, over the years, has given color to some of the most important Italian series, from "Il giallo Mondadori" to "Urania" and "Segretissimo." And speaking of detective stories, do you know why in Italy the detective genre is identified with this color? The answer is given here by a real rarity: the first volume, in excellent condition, of the legendary Mondadori series with the cover on a yellow background from which this literary genre began in Italy. It is entitled "The Strange Death of Mr. Benson" and was published in 1929.
A bit of history
Adriano Rosellini, a retired magistrate and founder of the Rosellini Foundation, has collected this enormous estate over 60 years. Today he is more than 80. As an avid reader, he was seized by a compelling desire to "have everything or almost everything." Little by little, his collection grew, until it constituted a patrimony unique in Italy for its size and completeness. In 1997, the Foundation was born, now a place for meeting and cultural reflection that aims to spread a new vision of popular literature, where the pleasure of reading can meet and merge with academic research and social and civil commitment.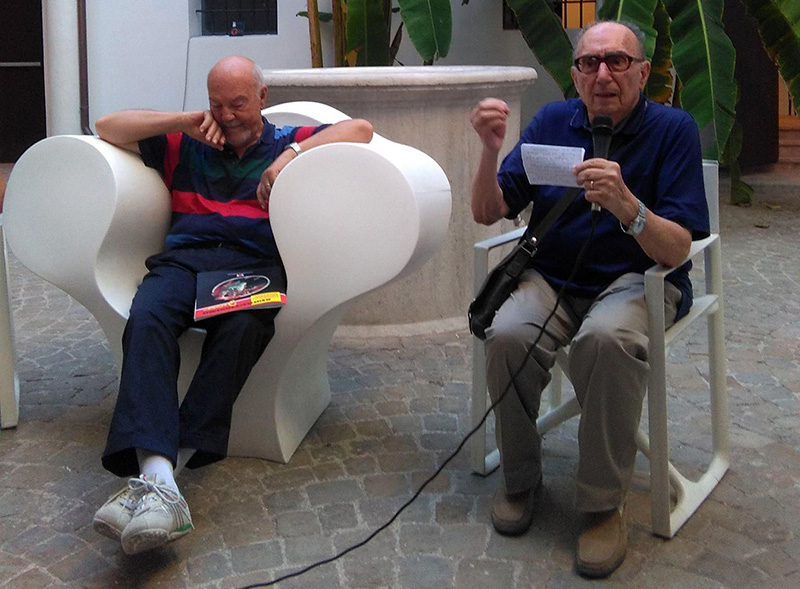 Rosellini and Ursi
To make travel arrangements
Collections
Discover places and related research
The Map thanks:
Collections
Discover places and related research