492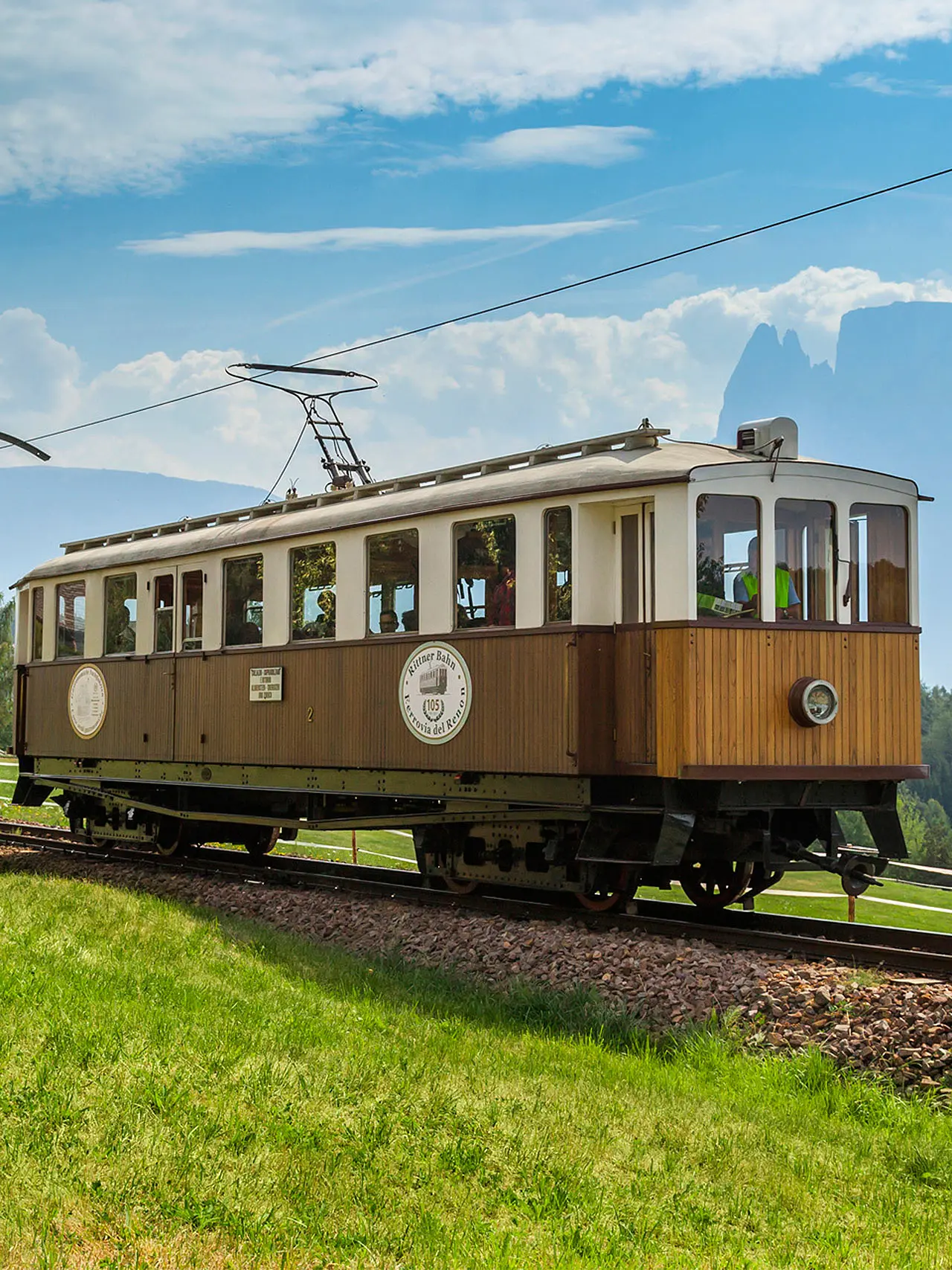 The Renon Train
When the journey is as enjoyable as the destination

Automatically translated page.
What it is and where it is
It was in 1907 when the cogwheel train was inaugurated, which boldly ascended the Renon Plateau from the center of Bolzano (265 m asl), tackling a 25.5 percent gradient and a nearly 1,000-meter drop to Maria Assunta (Maria Himmelfahrt, 1176 m asl); from there it continued placidly and almost level to Sorprabolzano (Oberbozen), Stella and Collalbo (Klobenstein).
Why it is special
Today the little train - still with some vintage wagons and locomotives - has resumed running through the forests and meadows between Soprabolzano and Collalbo, giving us a special experience of travel, at a slow pace and in lush nature, with the peaks of the Dolomites to crown us. A journey of only 6.5 km and 20 minutes, but one that we can extend to a full day, stopping at each stop to explore the area.
Don't miss
Getting off at the various stops, there are many wonders to be discovered: we can take one of the many paths, following the footsteps of Sigmund Freud, for example (Freud Promenade, No. 35), or visit the old Plattner farm with its bee museum, or the Cathedral of Maria Assunta. Don't miss the earth pyramids, extraordinary natural sculptures from the Ice Age, or the views from the Rittner Horn. But the discovery of local flavors will also give us much satisfaction!
Curiosities
With the opening of the Renon Railway(Rittner Bahn), "summer vacationing" was also born, and during the 20th century it became a "must" for merchants and notables in Bolzano. The official start of the villeggiatura was June 29, St. Peter and Paul's Day.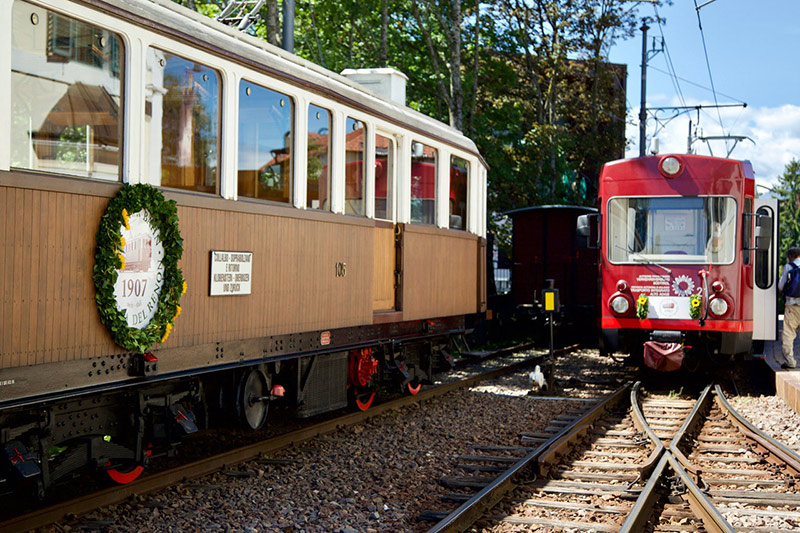 The old and the new
To make travel arrangements
Collections
Discover places and related research
The Map thanks:
Collections
Discover places and related research