3034


The International Printing Museum in Urbino
Unexpected treasure in the ancient Urbino Sulfur Mine.


Automatically translated page.
What it is and where it is
Not far from Urbino is an old sulfur mine that was active for a century and a source of work for more than five hundred workers. Such an important place in the city's history could not be left in ruins, and so it was renovated and converted into a reality capable of combining art, culture and nature. One of the treasures housed inside is the International Printing Museum, an extraordinary display of printing presses from all eras.
Why it is special
The International Printing Museum, Museum Graphia, has a collection of more than one hundred printing presses from the 1600s to the present day, through which to take a journey through the history of this most noble technique. Through a tour of the museum one can retrace those milestones that were then the spring of evolution of the process of reproduction techniques. It starts with Xylography with original matrices and printing presses. Then we move on to Chalcography, which found in Urbino one of the greatest exponents (Barocci), and then to Lithography, with its marvelous star presses, and to Serigraphy.
Not to be missed
If you are afraid of getting lost in this whirlwind tour of the history of printing, don't worry: the ancient ovens of the mine have become educational classrooms where you can participate in workshops that allow you to get involved firsthand in the different printing processes.
A bit of history
Egiziano Piersantini and his son Michele many years ago bought and renovated this place nestled in the peace of the Urbino hills, once the site of sulfur mines, and made it a unique place where they concentrated all the machines that once printed on cloth, stone, metal and paper making it a Museum. It is truly incredible! To rediscover the whole history of printing in so many renovated spaces where today those machines still work and the workshops of typography, lithography, intaglio and screen printing dedicated to very young and adults come alive.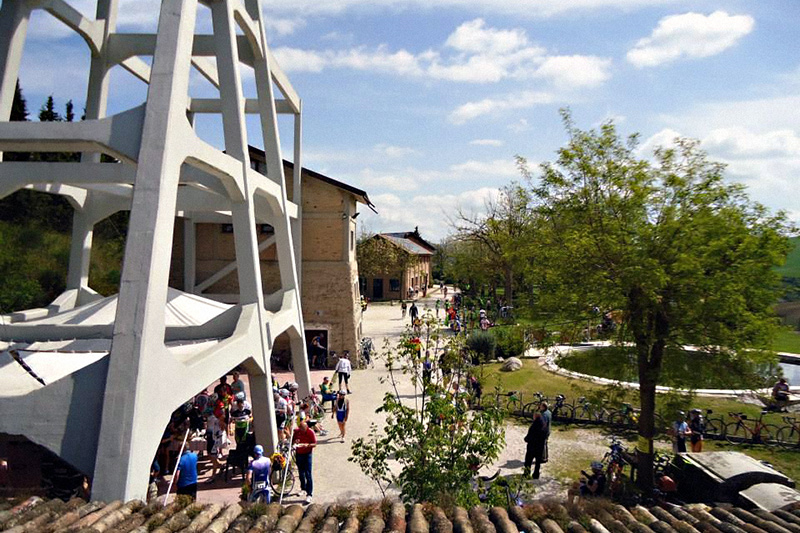 The Mine Today
To make travel arrangements
Collections
Discover places and related research
The Map thanks:
Collections
Discover places and related research