489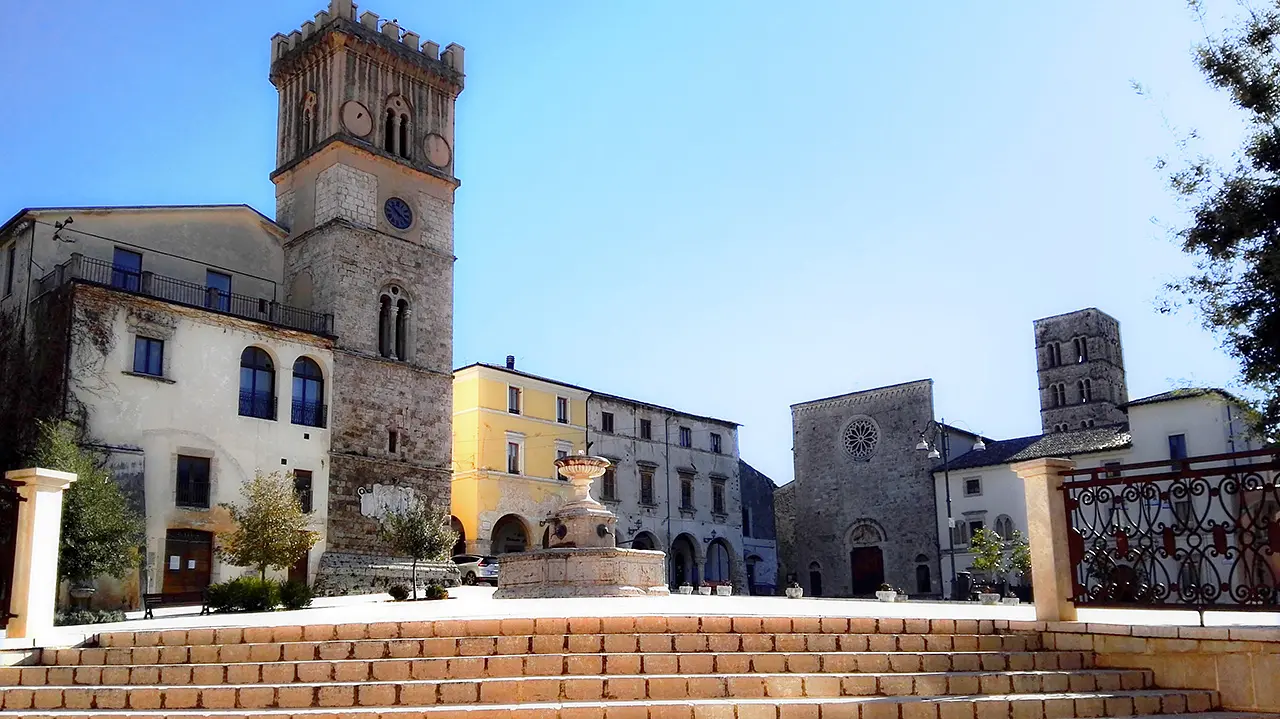 Automatically translated page.
What it is and where it is
We arrive shortly after dawn. The air is still cool, and as we make our way from the war memorial toward the center of town, we are greeted by a ray of sunlight passing through Porta Napoli and illuminating the eastern flank of the Angoina Tower. This is just one of many monuments founded in the late medieval period by the House of Anjou, right here in Cittaducale, nestled on the Cerreto di Piano hill along the Via Salaria, about 10 kilometers from Rieti.
Why it's special
The small town in the Apennines of Rieti is a condensation of architectural wonders all, or almost all, built under the noble court of the Anjou and still retains, still, an elliptical plan, with two streets perpendicular to each other and whose meeting point corresponds to the present Piazza del Popolo. Here, in the heart of the Angevin village, a concentrate of art history explodes with vigorous beauty, sometimes entirely reconstructed so that we could still admire its grandeur today.
Not to be missed
Cittaducale boasts a sparkling cultural activity. One example above all, Agosto Angioino, a macro event that includes numerous festivals, festivals and shows that enliven the town's summer. Truly not to be missed!
A bit of history
Cittaducale was founded in 1308 at the behest of Charles II of Anjou and, unfortunately, we do not have a real picture of what the buildings might have looked like at the time of their construction. This is because of the numerous reconstructions that became necessary, particularly following catastrophic earthquakes, such as that of 1703 and 1898. However, through careful and meticulous restoration work , today one can still enjoy - by visiting here - a remarkable historical and artistic heritage.
To make travel arrangements
Collections
Discover places and related research
The Map thanks:
Collections
Discover places and related research