1931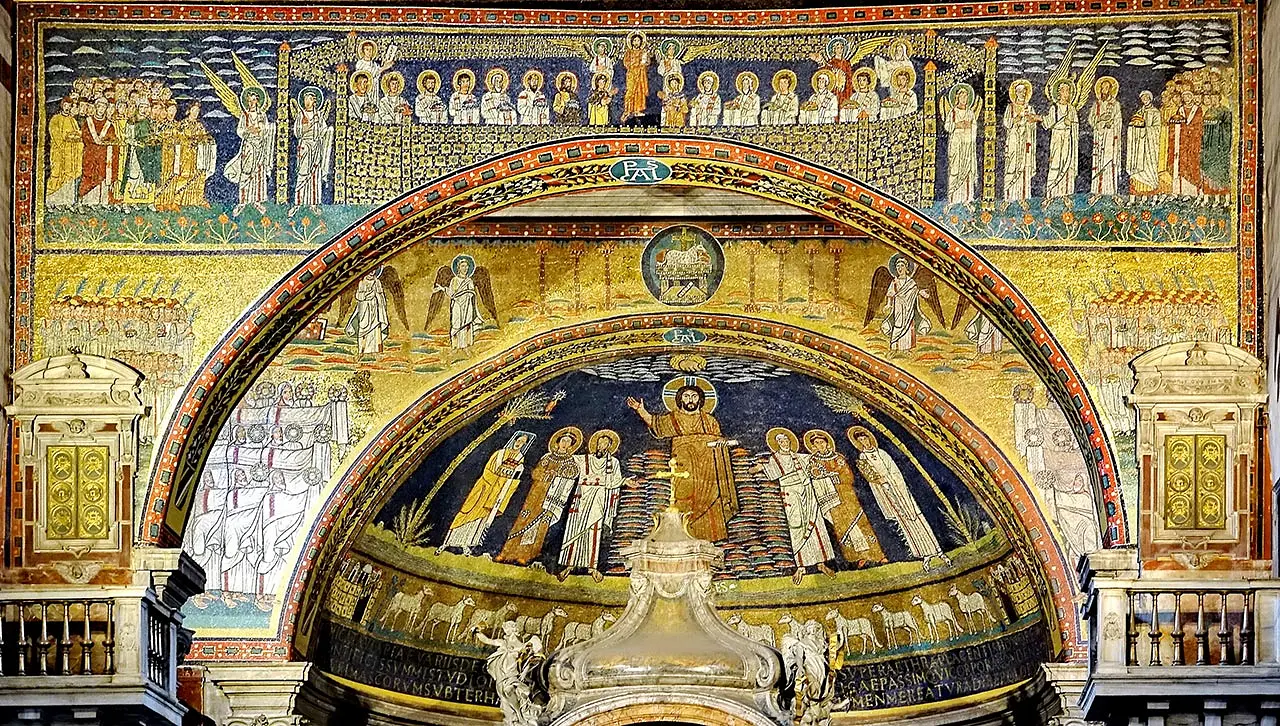 The mosaics of St. Praxedes, splendor of medieval art
A surprise of lights and colors hidden in the heart of Rome


Automatically translated page.
What it is and where it is
As always, Rome dresses itself in beauty even in its most hidden corners: such is the case with the basilica of Santa Prassede, which belonged to a high-ranking family that was the first to be converted to Christianity by St. Paul. It is hard to imagine that, past a rather anonymous entrance, one could enter one of the city's most beautiful churches, whose mosaics do justice to the great medieval art that Rome could once boast.
Why it is special
The splendid mosaics of the apse, dating from the 9th century, tell, with a power of light and color, of Christ's last coming to earth. And if we think we have seen it all, we need only enter the chapel of St. Zeno to realize how far we were from the truth: in a small space are concentrated mosaics whose beauty strikes straight to the heart. And we cannot help but fall in love with the art they express.
Not to be missed
It is very important to enter the Chapel of St. Zeno, which Pope Paschal I wanted to dedicate to his mother Theodora. If we were limited to a look from the outside, we would miss many, too many details that still make up one of the most significant mosaic representations of medieval Roman art.
A bit of history
The original church dates back to the 5th AD, while the present one is from the 9th AD when Pope Paschal I wanted to decorate the interior with precious wall mosaics. The historical moment was extremely important: Charlemagne, crowned emperor of the Holy Roman Empire, inaugurated a period of prosperity and cultural renaissance. Rome enters for the first time a European orbit and no longer "only" a Mediterranean one. The church comes down to the present day with numerous late Renaissance and more modern renovations and embellishments, but it is notable for its older mosaic works.
Curiosities
A large shrine surmounted by an elegant canopy is preserved in the church. Inside the shrine is a column. Strange, one might think: this is how relics are usually kept. What then could be the story attached to this column? According to tradition, it would be the very one to which Christ was tied to undergo the scourging.
The scourging column
To make travel arrangements
Collections
Discover places and related research
The Map thanks:
Collections
Discover places and related research