37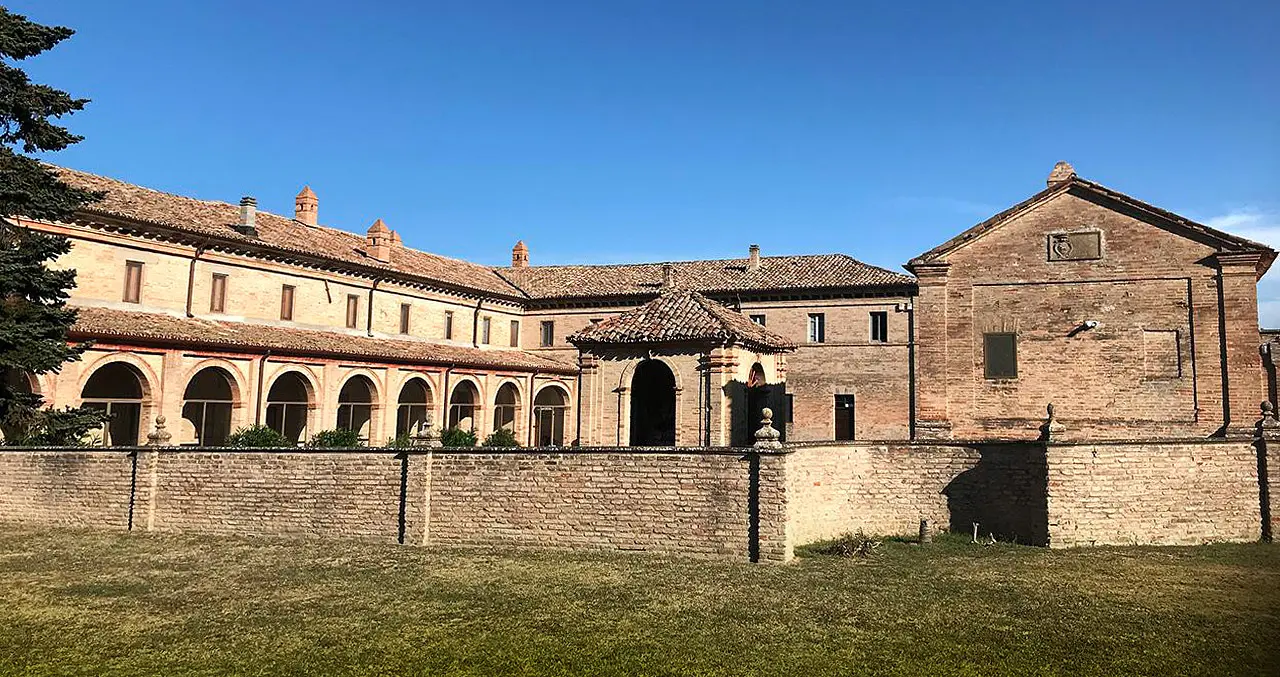 Hermitage of Mount Jupiter
On a hilltop in the Marche region, a place of recollection to meet oneself.


Automatically translated page.
What it is and where it is
To reach the ancient hermitage of Mount Jupiter, the current home of five Camaldolese monks, one climbs an uphill, tree-lined road that drives away the noise of city traffic and envelops the traveler with the sounds of nature. Before long, one finds oneself immersed in a suspended atmosphere where it is quietness that marks the pace. At the top, a majestic portal is the gateway to the interior of the hermitage: the courtyard, the pharmacy, the church and the library, are the places open to the community.
Why it is special
The 18th-century church dedicated to the Savior, the library, containing a thousand volumes printed from the 16th to 19th centuries, and the pharmacy, adjacent to the main entrance. A stop on the panoramic terrace, which affords an unmissable view of the Metauro Valley, Fano, Furlo, Monte Catria and the sea. Listening to the silence from here is an act of prayer.
Trivia
As early as the Middle Ages, Camaldolese monks were known for their knowledge of the beneficial properties of herbs and the medicines they made from them. A dedication that can still be seen in their herbal products: herbal teas, creams, oils, liqueurs and other preparations continue to be made respecting the original recipes handed down through the centuries.
To make travel arrangements
Collections
Discover places and related research
The Map thanks:
Collections
Discover places and related research