2175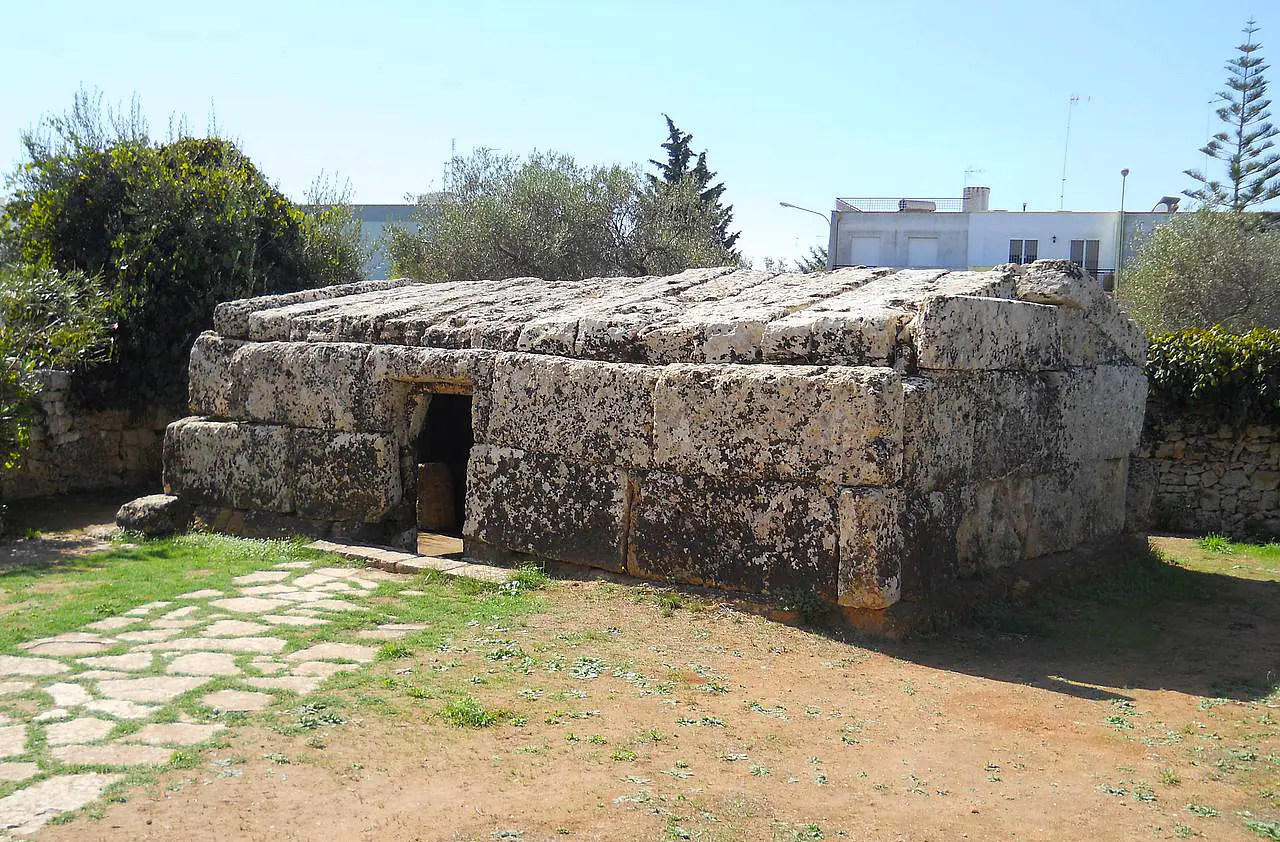 One Hundred Stones
The Stonehenge of Salento
Automatically translated page.
What it is and where it is
Originally Centopietre was a funerary monument without access, a "heroon," most likely built to house the mortal remains of Baron Geminianus. This wonderful megalithic construction is 5.50 meters wide by 7.20 meters long and 2.60 meters high. Its shape is reminiscent of some peasant depot, but the material of which it is made immediately clears up the misunderstanding: 100 blocks of limestone rock. It dates back to the 9th century AD, and was declared a second-class national monument in 1873 because of its incredible historical importance. However, access is totally free.
Why it is special
Centopietre is said to have been built with the remains of the walls of the thriving town of Vereto, razed by the Saracens in the 9th century AD, and that it was the women who survived the massacre who transported them to the valley. Perhaps it was this emotional patina that facilitated the transformation from tomb to place of worship and meditation. Mute testimony to this are the frescoes on the interior walls, of which only a few remnants remain today, due to moisture: they depict 13 Eastern saints, depicted in a frontal and upright position, as if watching over us all.
Not to be missed
Not far from Patù, on the hill, are the remains of Vereto, the ancient Messapian city, one of the most interesting archaeological areas in southern Italy. All around, about 4 kilometers long, were the ancient walls of the 4th century BC, in places still visible. And it is also possible to walk on an ancient Roman road, built on the route of the former Via Sallentina, used by the Messapians to connect Vereto to Taranto.
A bit of history
The famous story goes that during the 9th century Capo di Leuca suffered continuous attacks by the Saracens. On the eve of yet another terrible clash, the Christians sent Knight Geminianus as a messenger of peace to the enemy camp, but the nobleman was slaughtered, thus triggering the battle of the mythical June 24, 877, the day precisely dedicated to St. John the Baptist. In this clash the Christians prevailed and managed to wrest the Body of Geminianus from the Saracens. Centopietre would be built on that occasion to give the Christian martyr a proper burial.
Trivia
In the absence of a Museum of the area, the artifacts that almost daily return from the earth in these areas are preserved in the Castromediano Museum in Lecce.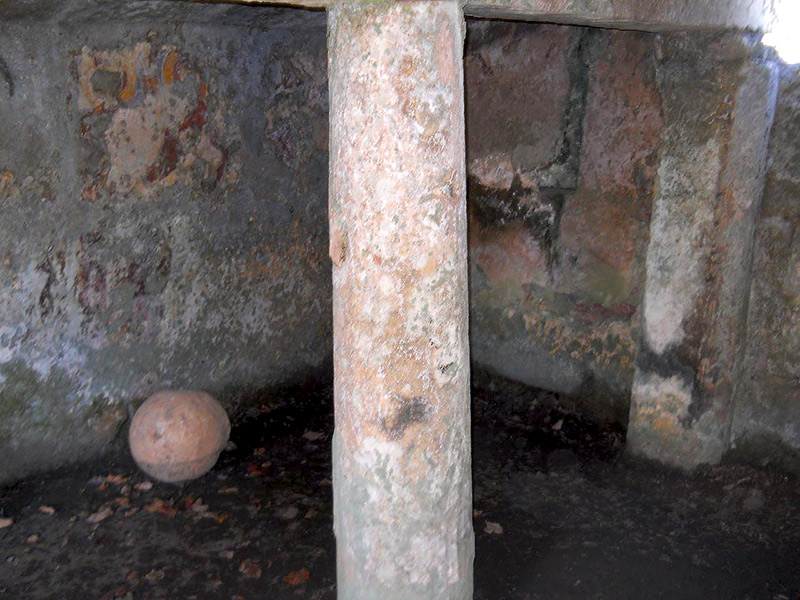 The interior - Ph: Psymark (CC BY-SA 3.0) Source.
To make travel arrangements
Collections
Discover places and related research
The Map thanks:
Collections
Discover places and related research