180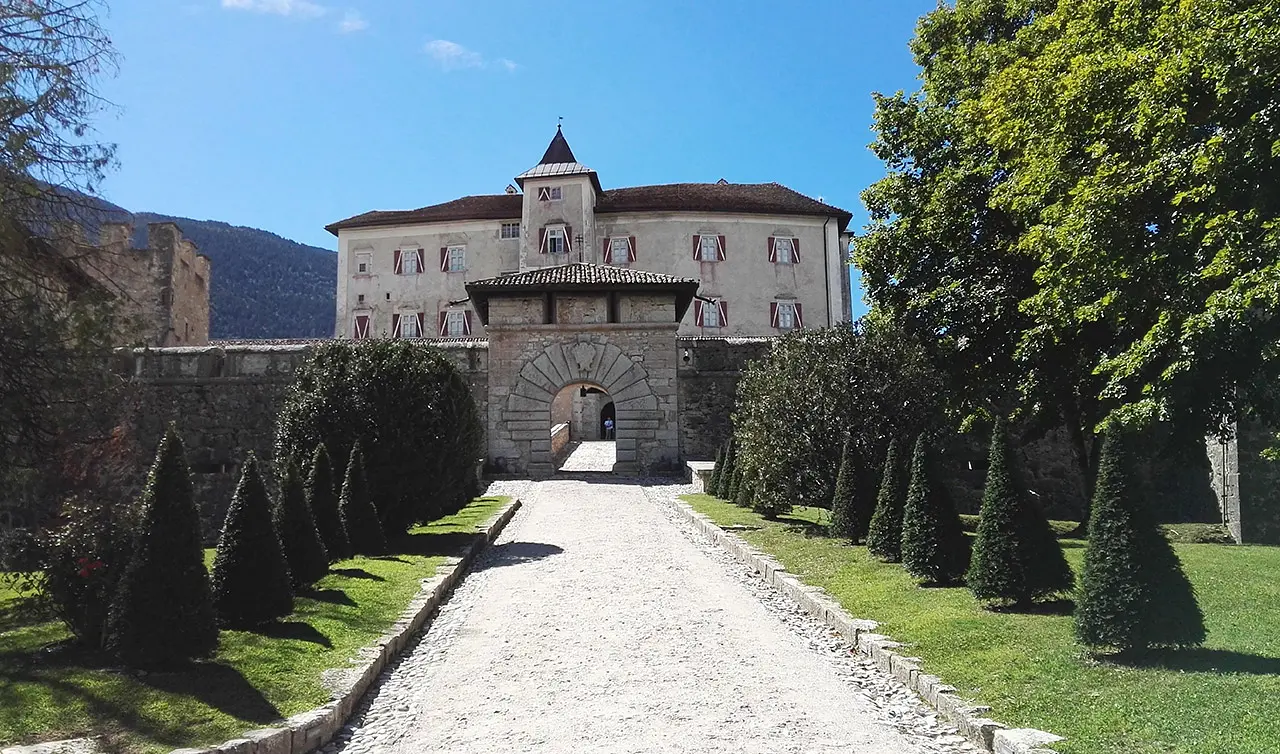 Thun Castle
Austere and imposing towers over the village of Vigo di Ton


Automatically translated page.
What it is and where it is
Castel Thun is a true architectural gem, a direct testimony to the episcopal principality of Trent. After 18 years of unrelenting restoration work, since 2010 the castle has presented itself in all its monumental magnificence dating back to the 16th-17th centuries, when most of the architectural elements visible today were built. Located on a promontory in the municipality of Vigo di Ton, it is one of the best-preserved castles of medieval origin in Trentino.
Why it is special
Crossing the threshold, we breathe the air of Austrian nobility that still hovers here, with the arrival of the powerful Thun-Hohenstein family and the careful preservation of the historical-artistic heritage carried out in recent decades, as we walk through the long corridors, admire the fine ceramics and observe the tall defensive towers.
Not to be missed
Everything is enchanting: the colonnade as soon as we cross the entrance, the outer walls with medieval towers, the gardens and the wonderful landscape over the Val di Non, the frescoed St. George's chapel, the dungeons, the upper floors, and numerous original art pieces. The highlight, in my opinion, is the "bishop's room," which is completely lined with pine wood, the ceiling is richly decorated with coffers, and the door is nothing short of monumental.
A bit of history
The first of the Tono (Germanized into Thun) family to own the castle was Varimbert, from 1267. Expanded until 1422 and completely destroyed by fire in 1528, it was rebuilt but a few years later, in 1569, another fire broke out. The most important remodeling dates from theBaroque age, mainly by the Thun bishops. In 1926 the property passed to the distant Thun cousins of Bohemia.
Trivia
A small "cinema room" is set up inside one of the rooms, where a short video is shown telling the entire history of the castle, spanning more than 8 centuries. A narrative voice will accompany you in the rediscovery of this fascinating and evocative place.
To make travel arrangements
Collections
Discover places and related research
The Map thanks:
Collections
Discover places and related research