33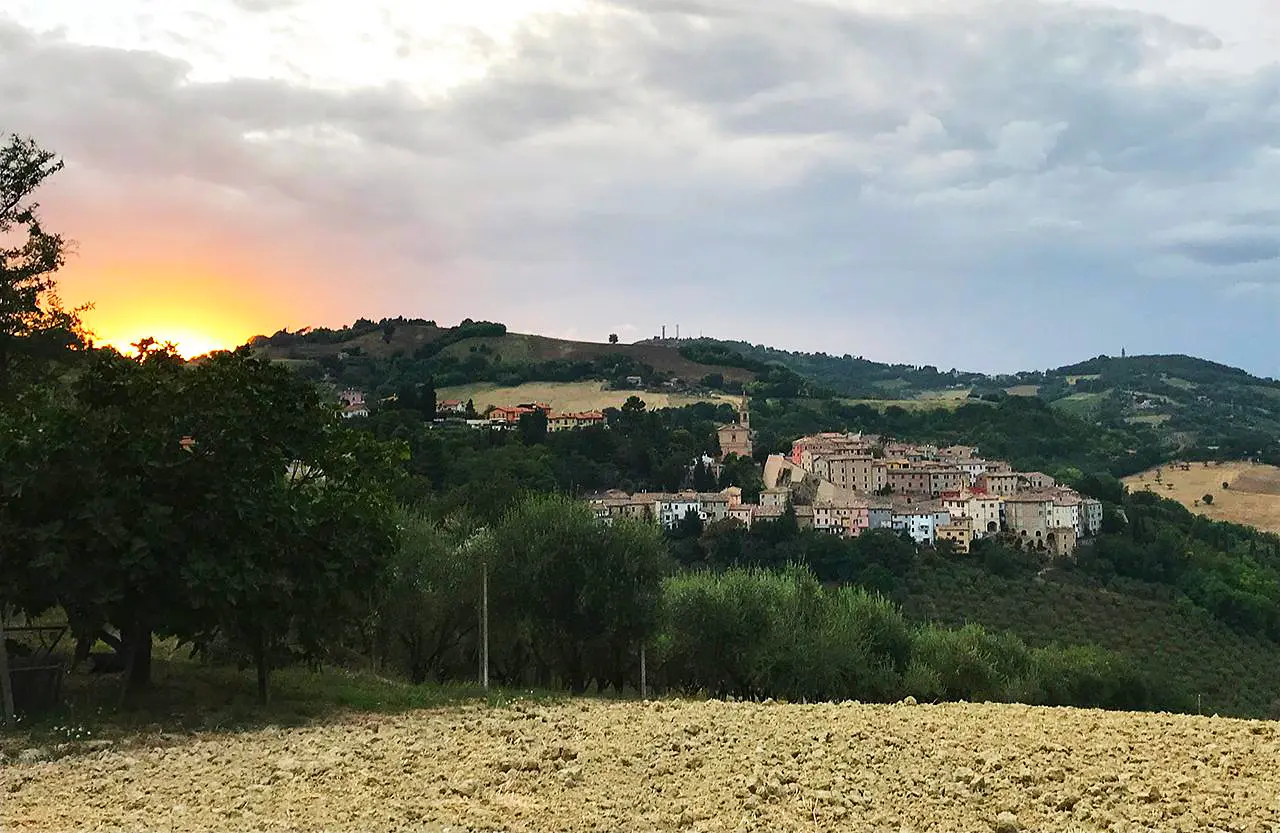 Automatically translated page.
What it is and where it is
Cartoceto is one of the towns of the lower Metauro Valley. A walk climbs the narrow streets of the castle, and gives glimpses from which to look out over the hills covered by neat expanses of olive groves. At the foot of the walls is Piazza Garibaldi, where stands the Palazzo del Popolo (14th century) with its clock tower. Then there are the ancient parish church of Saints Peter and Paul, the fine complex of the church and convent of St. Augustine (18th cent.) and the 19th-century church of Santa Maria della Misericordia.
Why it is special
At first, it appears to us to be a medieval village framed by rolling hills, as there are many here in this corner of the Marche hinterland: ancient walls, a castle and a small square full of history and charm. But Cartoceto is more than just that: beneath the streets and houses of the center, a secret world of caves, tunnels and shelters that tell of happenings in medieval times snakes by. This evocative "Secret Cartoceto" can be visited during the village's most anticipated event: Cartoceto DOP the Festival-Exhibition Market of Olive Oil and Olive.
Not to be missed
Since 1977, in the month of November, the town square, the villages and also the underground Cartoceto are the places where the Cartoceto DOP the festival- Mostra Mercato dell'Olio e dell'Oliva takes place The event represents an important event that brings together producers and consumers and is aimed at raising awareness of local food and wine products, first and foremost the PDO oil (the only oil PDO in the Marche region). In addition to oil, Cartoceto is known for its formaggio di fossa cheese, which has the peculiarity of being aged in the caves below the houses in the center. Farmers as early as the 15th century used to hide it in underground cavities, four or five meters deep, to save it from bandits.
Curiosities
On the site of an old oil mill, the Triumph Theater (later renovated in 1801) was built in the 18th century. Consisting of 37 boxes arranged on three horseshoe-shaped tiers, it represented a small jewel for Cartoceto. Its restoration is not yet completed, however, the theater and its fine curtain depicting characteristic Cartoceto panoramas can be visited during the November festival, when the celebration of oil is accompanied by several concerts held in this wonderful setting.
To make travel arrangements
Collections
Discover places and related research
The Map thanks:
Collections
Discover places and related research