2619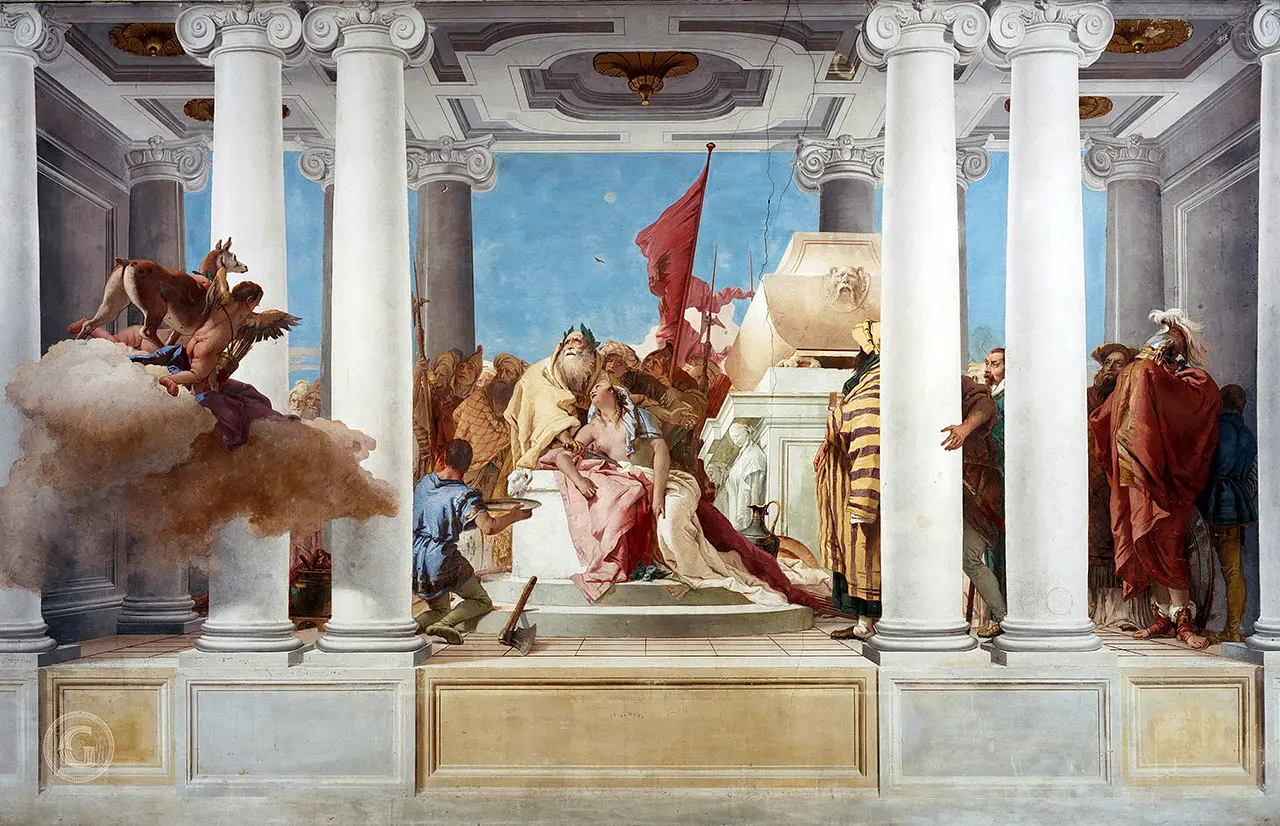 Automatically translated page.
What it is and where it is
More than a mansion, it is a microcosm embodying the beauty of the life of 18th-century noble families. The ensemble consists of the main mansion, guest quarters, and stables, all surrounded by a beautiful Italianate garden, rose gardens, wells, and stage wings for the villa's residents and their guests to enjoy strolling outdoors. What is surprising is the name: ai Nani. Who knows, perhaps it comes from the nickname that everyone who saw it gave it. In fact, the garden's boundary wall is topped by several statues of dwarves. Rather curious, isn't it?
Why it is special
Like any Venetian villa, this one also boasts amazing frescoes, by none other than Tiepolo. What makes it unique, however, is the fact that here saying the surname is not enough: moving from the mansion to the guest quarters, in fact, one encounters the hands and creativities of both Tiepolos, father and son, appreciating their similarities and differences. Giambattista Tiepolo devoted himself to epic themes: in the palazzina, the rooms depict mainly sentimental scenes from the great poems. His son, Giandomenico, on the other hand, indulged in the guest quarters, with very varied choices: chinoiserie, rural life, aristocratic... in short, you won't be bored!
Not to be missed
There is one room in the guest quarters that surprises those who enter: the Hall of the Gods. Even the least experienced visitor will be able to grasp the difference in the painter's hand. It is again Giambattista, who stands side by side with his son, truly giving us the opportunity to compare the two painters within the span of a few steps.
Trivia
The villa's name is actually linked to a legend that has it built on the site of an earlier castle. Inside it lived quietly a dwarf princess surrounded by servants who were also dwarfs. One day, however, she saw from the garden wall a knight passing by. It was thus that she realized her deformity and was so upset by it that she killed herself. The servants guilty of not checking her were turned into statues, the same ones that still guard the mansion today!
To make travel arrangements
Collections
Discover places and related research
The Map thanks:
Collections
Discover places and related research