2044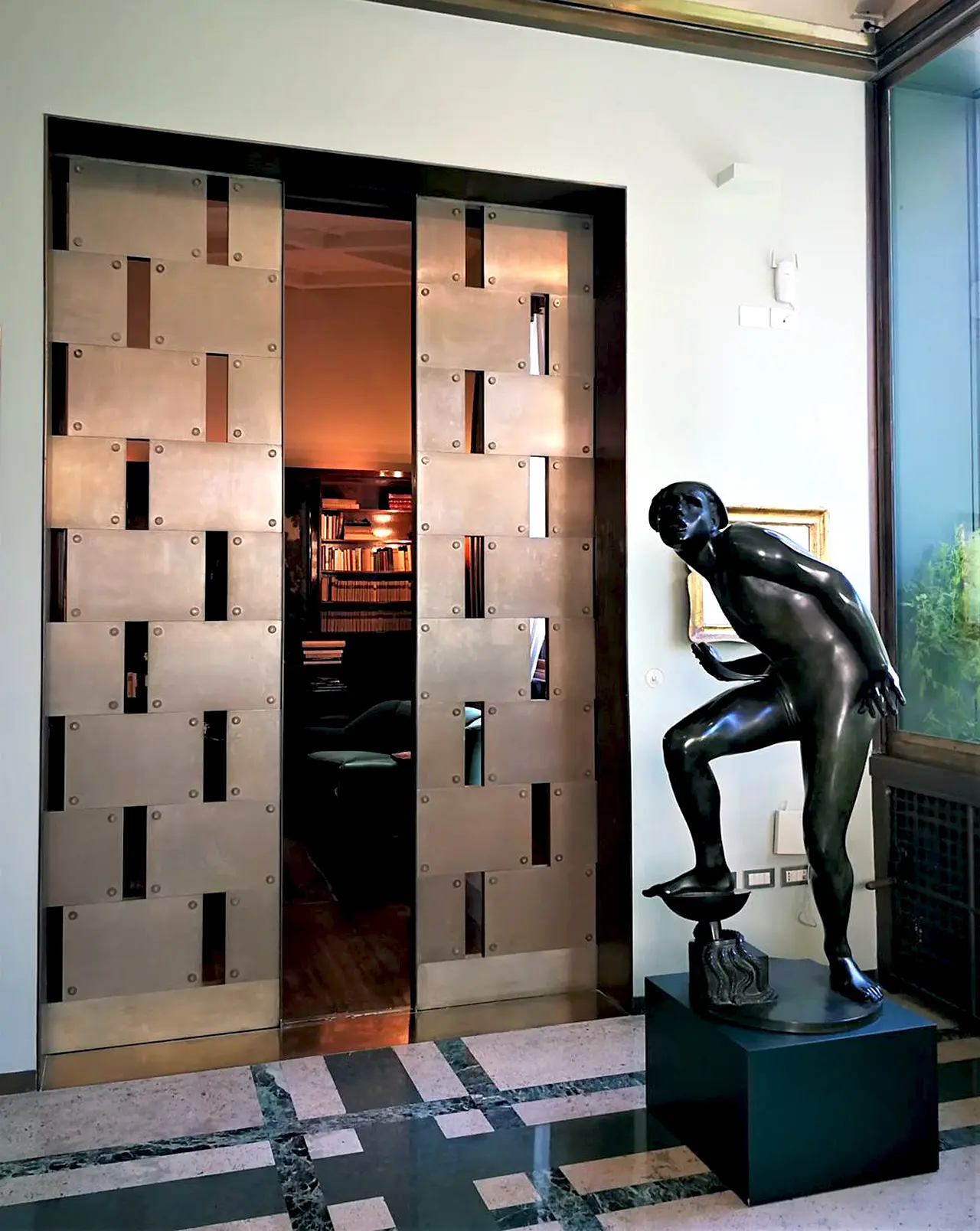 Automatically translated page.
What it is and where it is
Villa Necchi-Campiglio, built in the 1930s by architect Piero Portaluppi (also the author of the restoration of the church of Santa Maria delle Grazie), is a true architectural jewel, a concentration of style and elegance. Today it belongs to FAI - Fondo Ambiente Italiano and is among the four house-museums in Milan along with the Bagatti Valsecchi Museum, Casa Boschi di Stefano and the Poldi Pezzoli Museum.
Why it is special
The most striking aspect of the Villa is definitely its modernity: there are details that make it look more than contemporary, such as the iron and wooden sliding doors, the multi-jet shower that is the forerunner of the whirlpool, the light points arranged above the furniture, the Pax-type closets from Ikea!
Not to be missed
Valuable (and perfectly preserved) finishes, such as the walnut floor covering approximately 500 feet on each floor. The most exciting aspect, however, is "peeking" inside the mundane lives of the upper middle class of the early 20th century, starting with the wardrobes that are still intact and full of charm.
A bit of history
The Necchi (famous sewing machine brand) mansion was built between 1932 and 1935 and became the home of three people: sisters Nedda and Gigina Necchi, plus Gigina's husband Angelo Campiglio. The three gave architect Portaluppi a full mandate, which was to be able to design and build the house with no budget constraints-the dream of any architect! And the results of so much freedom were evident right from the start: this was a real country villa in the center of Milan (which at the time was definitely greener than now), complete with a tennis court and heated swimming pool, the first by private individuals in the city.
Trivia
The family lived here until 2001 and, having no heirs, left the home to FAI. As if so much beauty were not enough, also enriching the house are numerous paintings, sculptures and furnishings purchased at the time by the Necchi Campiglio family or donated later to FAI, such as the early 20th-century collection of gallery owner Claudia Gian Ferrari and the 18th-century decorative arts collection of Alighiero and Emilietta De Micheli. We're talking sculptures by Arturo Martini and Adolfo Wildt, paintings by Morandi and De Chirico (there's even one by Luigi Pirandello's son Fausto), and drawings by Matisse, Picasso, and Modigliani!
To make travel arrangements
Collections
Discover places and related research
The Map thanks:
Collections
Discover places and related research