3739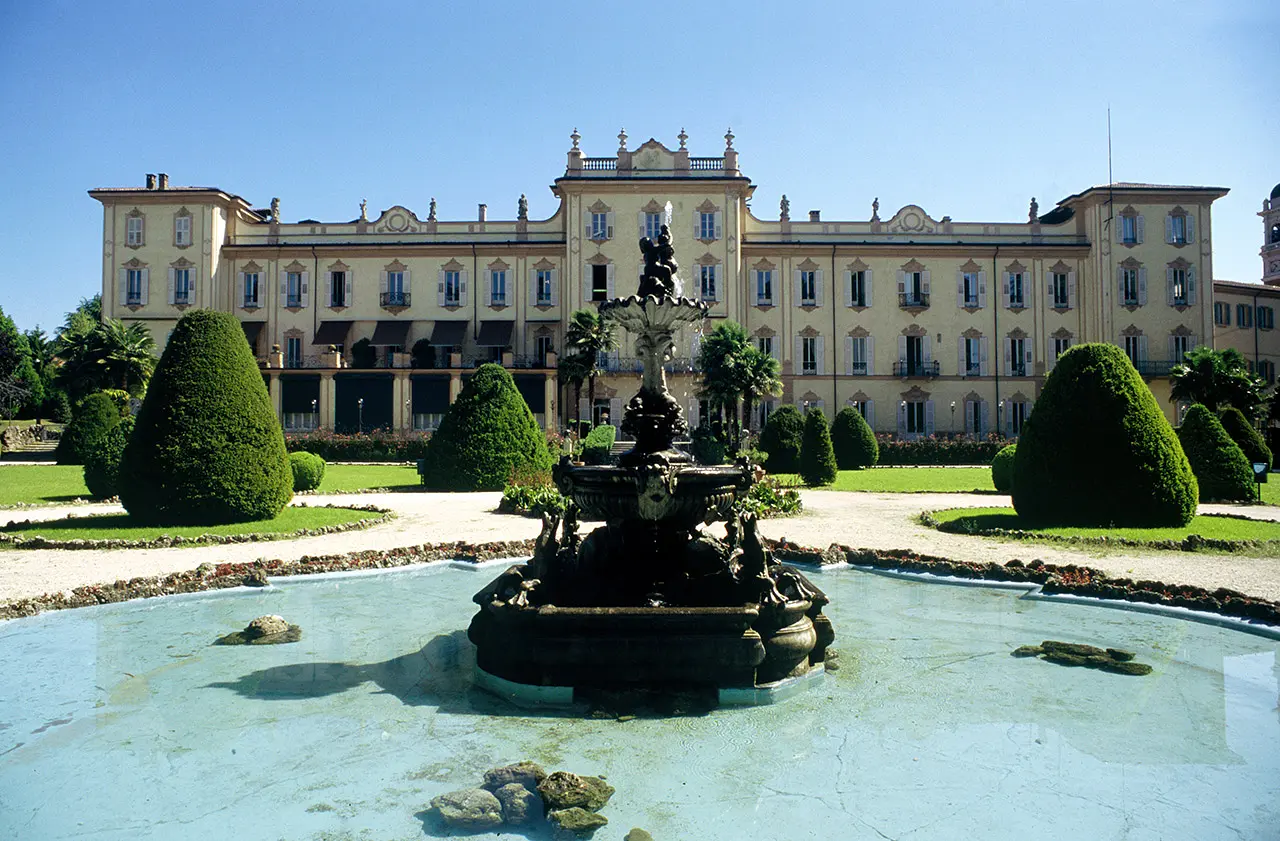 Automatically translated page.
What it is and where it is
Located in the ancient Castellanza of Casbeno, it boasts a long history. Villa Recalcati declares at first glance that it was born as a noble house. What we discover instead only from some details or period postcards is that from the late 1800s it became a renowned hotel, characterized by its luxurious rooms and sensational views: from here one could admire the green valley sloping down to the lake and the surrounding mountains. The entrance has something of the monumental about it: a sumptuous driveway leading into the villa through a gate adorned with four statues.
Why it is special
A treasure trove of decorative and fresco richness typical of 18th-century Varese, the villa preserves precious works of art inside, including numerous frescoes by the most famous painters of the period, such as Pietro Antonio Magatti and Giovan Battista Ronchelli. The rigor of the entrance body is contrasted by the grandiose facade, facing the park, marked by different heights of the building bodies and windows interspersed with pilasters. Revisited over the centuries, it welcomes the visitor from the central avenue that majestically and with a change of perspective, accompanies him into the park where he can immerse himself in a serene dimension far from traffic.
Not to be missed
Of particular note is the English-style park, which greets the visitor with its elegance and sense of tranquility; as one walks through, one notices the imposing fountain and, not far away, a grotto visible from the outside. Housed in a cippus is the urn that contained the heart of Tadeusz Kosciuszko, a hero of the Polish Risorgimento who was a protagonist in the struggles against the Russians; he then took refuge in Switzerland where, as a guest of the Zeltener family, he met Emilia, Morosini's future wife, with whom he had such a deep friendship that, when he died, he wanted to send her his heart, which remained in Varese until 1872.
A bit of history
The first nucleus was a mixture of the "nobleman's house" and the janitor's rural building. The villa underwent several changes of ownership: by inheritance from the Recalcati family, who gave it the baroque appearance that characterizes it, to Don Giuseppe Melzi and later, by purchase, to Giovanni Battista Morosini, until it was transformed into the "Grande Albergo Excelsior" in 1874. In 1927 Varese became the capital of the province, and the new entity purchased it in 1931 as a new and prestigious seat of excellence.
Trivia
It hosted many famous people such as Verdi and Gabriele D'Annunzio. During the Belle Époque it was an important tourist center, attracting visitors who were attracted by the scenic wonders, the ease of transportation from Milan thanks to the nearby train stop specially created for the hotel's guests, and the horse-racing meetings, which, among the first in Italy, were held at the nearby hippodrome.
To make travel arrangements
Collections
Discover places and related research
The Map thanks:
Collections
Discover places and related research