2987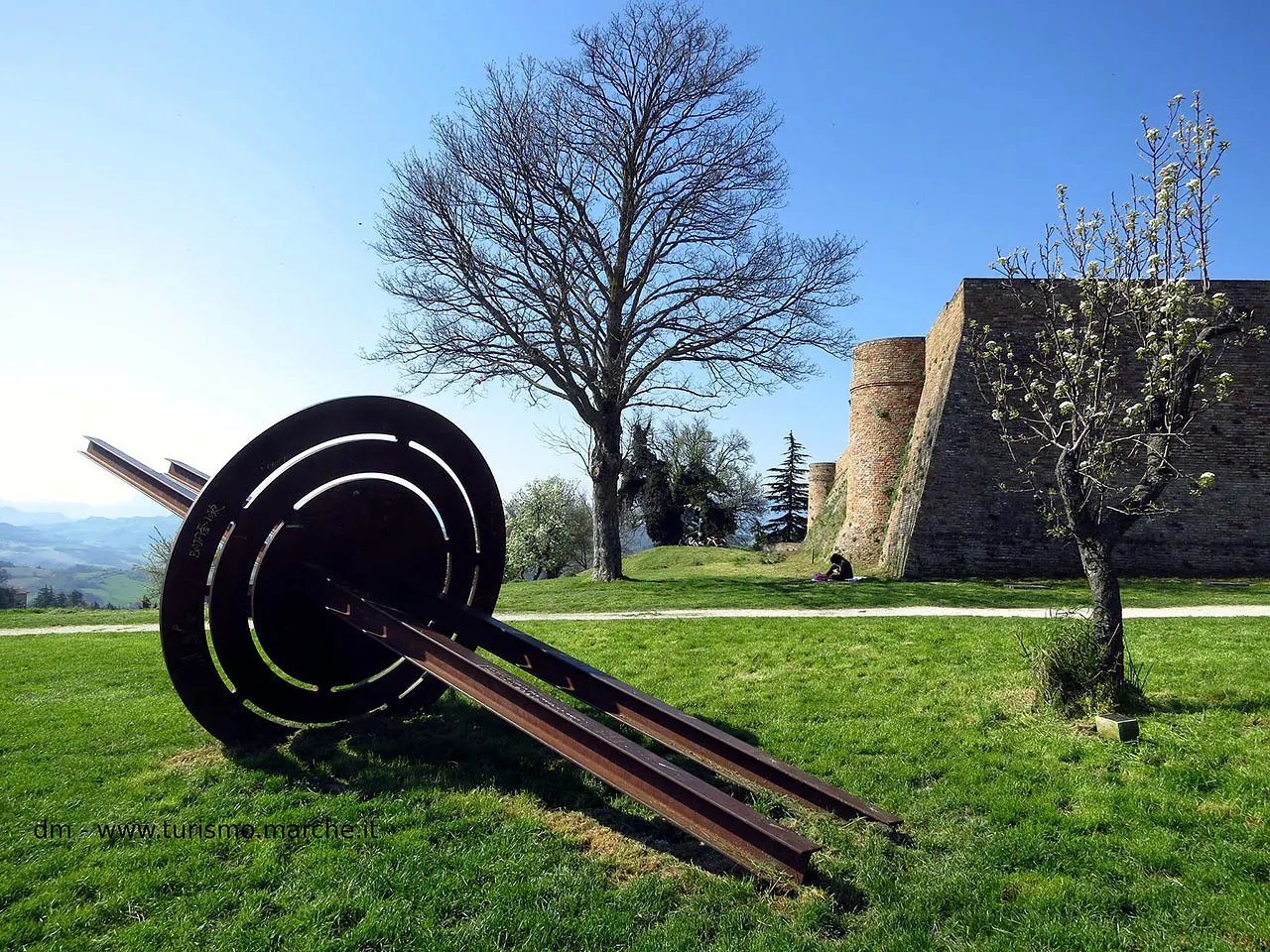 Urbino: the Fortress and the Kites
An ancient fortress now enjoys peace and recreation in the heart of Urbino


Automatically translated page.
What it is and where it is
The historic center of Urbino is a labyrinth of glimpses, narrow streets and marvelous buildings, which present themselves sequentially before our eyes. It may happen, however, to feel the desire to gather all this beauty in one glance. And maybe, even add a moment of relaxation after the walk. Well, Urbino, as always, does not disappoint. Not far from Raphael's house, we come to a hill that surrounded by mighty walls, holds an emerald green meadow and a very special building, which has no shortage of semicircular towers and ramparts: the Fortress of Urbino.
Why it is special
What is created here is a formidable play of contrasts. The building, with its solid, rectangular layout and austere air typical of buildings that fought to defend their city, stands out in the middle of the soft lawn that seems to know nothing but peace and leisure for those who frequent it. Who would think that in such a relaxing place, with a magnificent view of Urbino, bloody battles were fought? This is evidenced by the findings that occurred during archaeological excavations, and exhibited right inside the fortress in the "Bella Gerit" Museum.
Not to be missed
One of the favorite pastimes in the city, and to which the hill lends itself excellently, is kite flying. The traditional Kite Festival is also dedicated to this discipline, with the town's districts competing against each other precisely with kites. It usually takes place in August, and the main events are concentrated on Saturday and Sunday. The first day sees the parade and presentation of the participating city districts, in the historic center. The second is dedicated to the competition, while the awarding of the winning contrade for the various prizes takes place, in the evening, during the dinner among the contrade in the historic center.
A bit of history
The fortified mole, which dominates the city from the top of the so-called Pian del Monte, was built in the second half of the 14th century at the behest of Cardinal Egidio Alvares de Albornoz. Indeed, the latter had judged the old Feltresco fortress that stood nearby to be inadequate. Put to the test during the siege led by Antonio da Montefeltro 1375, it underwent several destructions and reconstructions over the centuries. At the beginning of the 16th century, the fortress was connected to the city's new bastioned walls, of which it came to be the northern-northern outpost.
Curiosities
Not only in the paintings, the spirit of Raphael still hovers in the streets, along the ups and downs with which the city welcomes its guests, with the fresh, pure air in that turquoise sky whose charm even Giovanni Pascoli could not resist, who dedicated the poem "L'aquilone." to Urbino the Ventosa.
To make travel arrangements
Collections
Discover places and related research
The Map thanks:
Collections
Discover places and related research