4051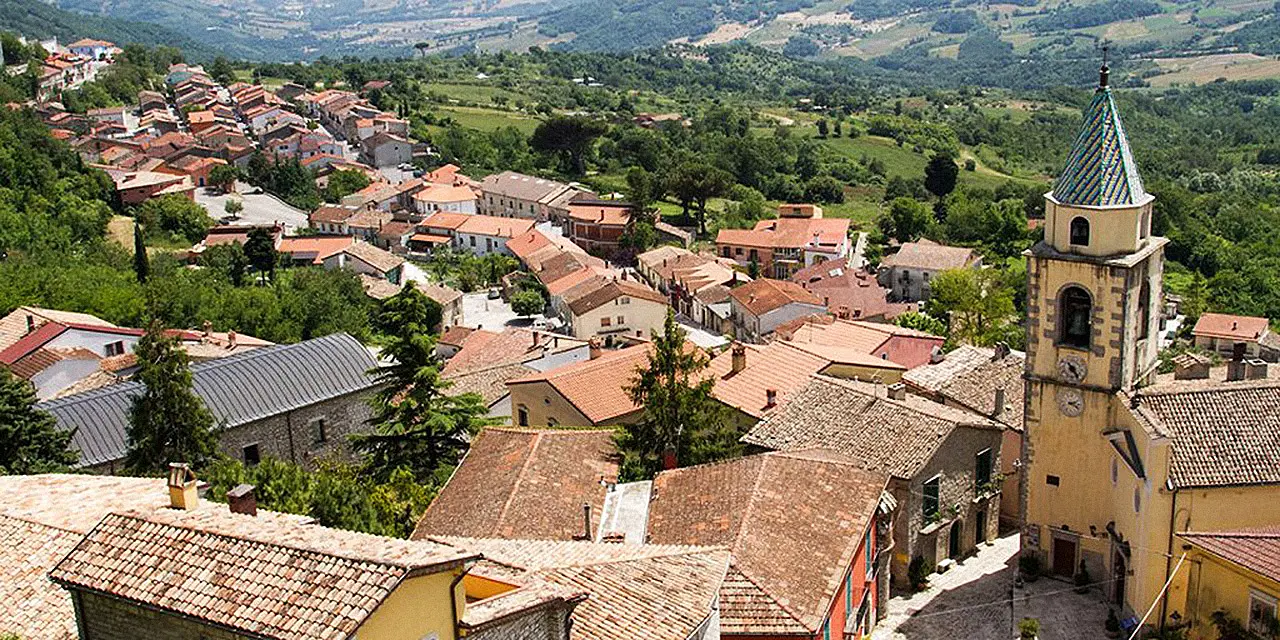 A very sweet village: San Marco dei Cavoti
Strolling with nougats and cassatins


Automatically translated page.
The village of San marco dei Cavoti
In the province of Benevento, firmly anchored on Mount San Marco, is the ancient village of San Marco dei Cavoti. It can be recognized even from afar, with its medieval tower juxtaposed against the imposing church towering over the cheerful tangle of stone houses, small squares and narrow streets. Like any self-respecting medieval village, the atmosphere is truly from another time, but here, compared to other places, it is more difficult to wander carefree among the ancient buildings... in fact, often, a beautiful shop window full of delicacies, if not even an inviting scent distracts us irreparably.
The sweet heart of the village
The "culprits" are the sweet stores, and before you say you are no longer a child by now, know that no, candy is not their strong point. You should know that San Marco dei Cavoti is famous for its original recipes for much-loved sweets: crispy nougat and the renowned "cassatina." Today there are a dozen or so artisan companies that produce these small confectionary masterpieces according to traditional recipes, handed down for decades, and exclusive: these specialties can only be found here.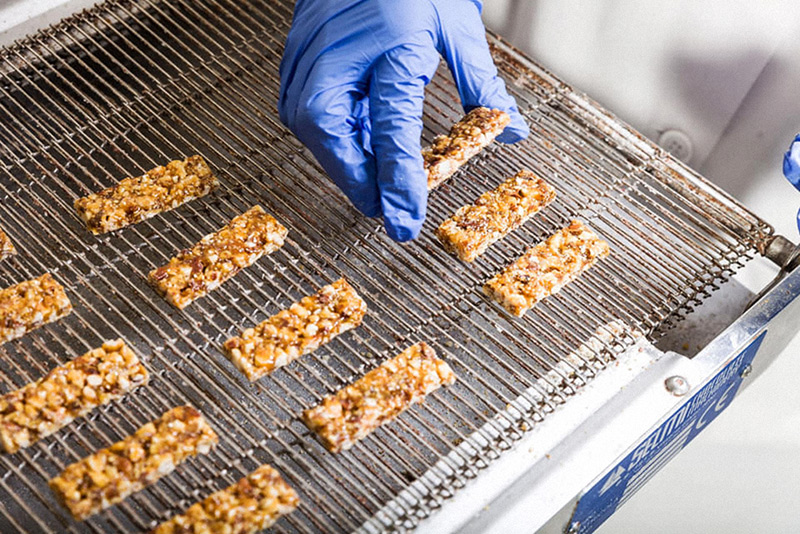 Caramelized sugar and grains of almonds and hazelnuts
Nougats Baci
The king of the town's pastries is precisely the crunchy nougat, a sweet embrace of caramelized sugar and grains of hazelnuts and almonds, all embraced by a voluptuous chocolate coating. Even the name chosen for this treat is warm and embracing: Torroni Baci. You just thought of another chocolate, didn't you? In fact, the names are very similar, but the history of crunchy nougat takes us back to the distant 1800s when Cav. Innocenzo Borrillo, forerunner of Sammarche pastry making, had the sweet intuition to enclose a crunchy core of almonds and hazelnuts in a frosted embrace of sugar and cocoa. Here was the first recipe for Baci nougat. In 1871, other pastry chefs tried their hand at the fine art of nougat, officially giving birth to the territory-bound product.
A celebration "in a big way"
This product is so important in the village's economy and life that it has earned a dedicated festival: every December, on the first two weekends of the month, the Festa del Torrone e del Croccantino is held, characterized by moments of conviviality and merriment, but above all by the prospect of an exceptional tasting. During this festival, in fact, all the artisan workshops in the village meet in the square to make the "megacroccantino" under the eyes of tourists: a pour of hot caramel with its embedded granola is spread on a long table, and it is carefully leveled. As soon as it is ready, a second pour, this time of chocolate, returns to busy all the artisans present. Adding to the curiosity about the processing techniques, made spectacular by the size of the product, is the mouth-watering anticipation of those who know that there is now very little time left for all the spectators to be given a taste of the "mega-chocolate," and like any freshly made delicacy, it will still be hot!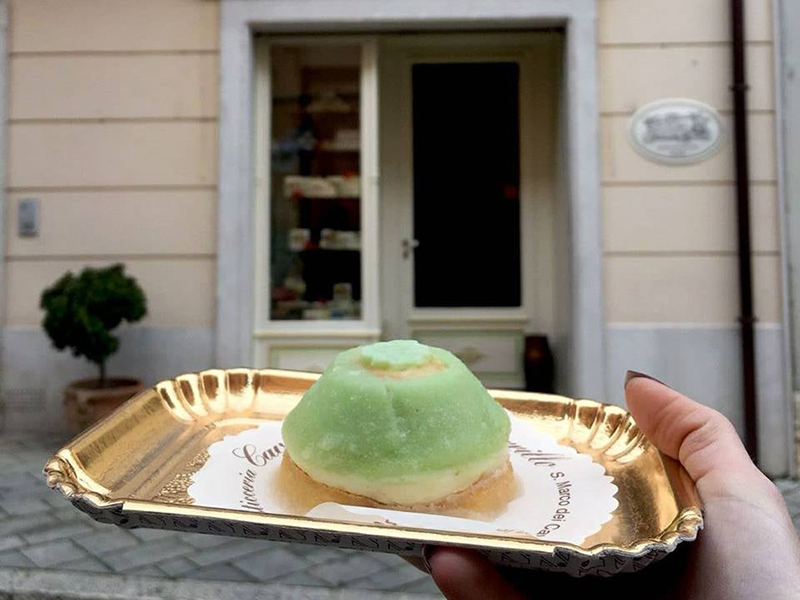 The cassatina
The "cassatina"
A king, it is known, needs a queen at his side. In San Marco dei Cavoti they have thought of that, too, making a rare treat: the cassatina. As the name suggests, this sweet is small in size, because it is able to enclose in a small space an unforgettable balance of tastes and textures. This very elegant pastry looks like a mint-green dome that reveals a mouthwatering filling from its top. A first bite is enough to realize what a delight we have in the palm of our hand: a base of sponge cake supports a ricotta cream to which chocolate chips have been added. Above this rests like an elegant veil a delicate almond paste. The whole is simply perfect.
Sweets for walking
One element not to be underestimated is the size of these desserts, which all in all lend themselves well to being eaten while walking, or during a short coffee break. In this way they become the perfect companions to go snooping through the streets of the town, because S.Marco dei Cavoti is a very beautiful village indeed: it is worth a walk through the historic center where you can admire splendid views from above near the Provencal Tower, another uniqueness of this area that has always been a Longobard or Norman domain.
To make travel arrangements
Collections
Discover places and related research
The Map thanks:
Collections
Discover places and related research