1870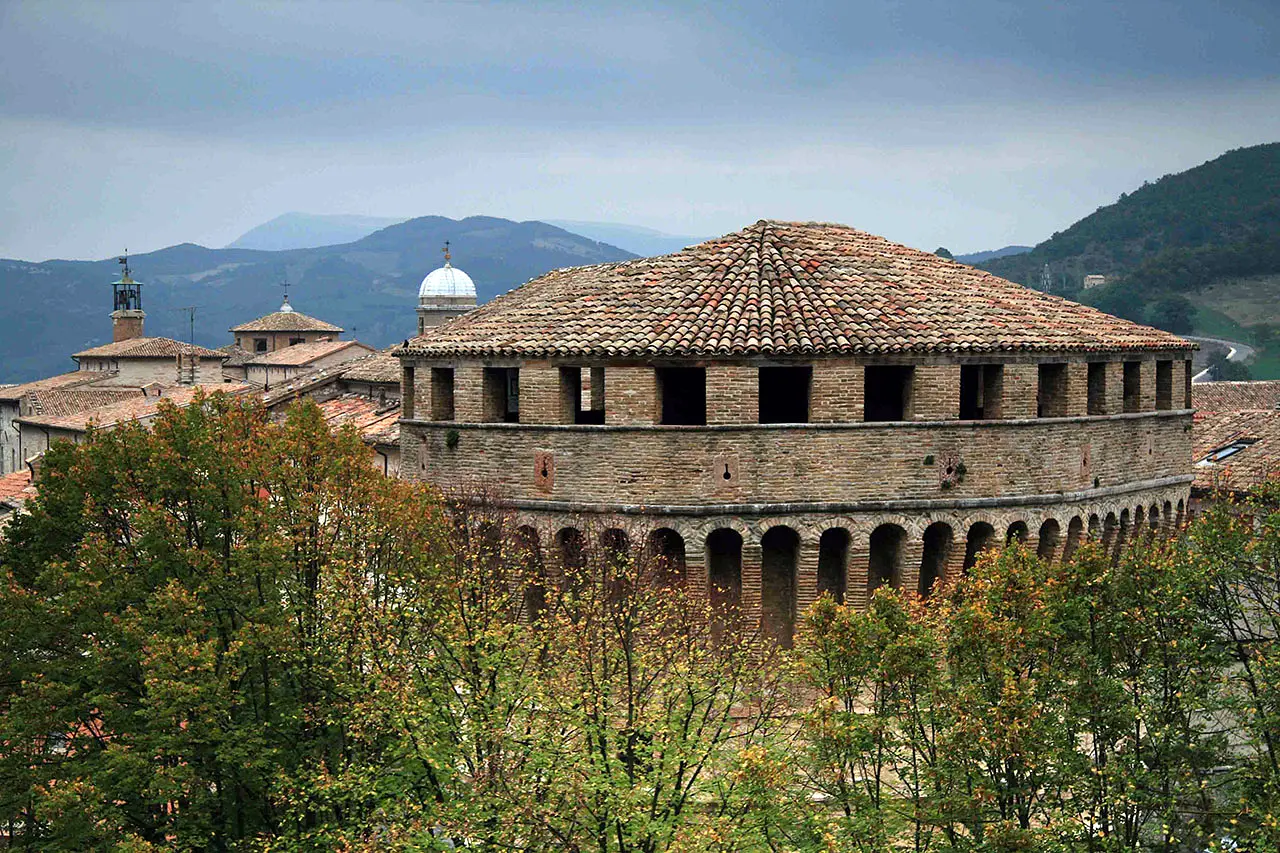 Martiniano Tower
Guardian and friend of every Cagliari

Automatically translated page.
What it is and where it is
Among the streets of Cagli, on the slopes of Mount Petrano, sits a silent giant for centuries. It inspires sympathy for its atypical shape, but also respect for the open loopholes on its summit. When walking these streets, one cannot help but dedicate a greeting to it, even a brief one, if only with one's eyes. It is the Torrione Martiniano, part of an impressive fortification system designed by architect Francesco di Giorgio Martini.
Why it is special
Fascination stems from the particular conformation of this keep: it has an ellipsoidal shape that narrows slightly at mid-height and then widens again at the top. Inside, 5 floors are connected by snail staircases, culminating in the open gallery where machicolations and loopholes alternate in defense of the city.
Not to be missed
The keep is connected to an underground walkway, the "Soccorso Coverto," which provided a safe passage from the keep to the Rocca. Today the Rocca no longer exists, but the walkway, with its 360 steps from the Torrione up the hill to where the mighty Rocca stood, is still entirely passable. The complex is considered among the most beautiful and characteristic military fortifications in Italy.
A bit of history
The entire complex was still under construction in 1481 and consisted of the Rocca, in a raised position above the city plan, and the Torrione, built into the medieval walls. The Rocca was dismantled in 1502 at the behest of Guidobaldo da Montefeltro to prevent its capture by Cesare Borgia.
Trivia
This giant today no longer has to worry about defending his city. This is probably why it has willingly lent itself to becoming the home of the Center for Contemporary Sculpture, collecting contemporary sculptures by international artists.
To make travel arrangements
Collections
Discover places and related research
The Map thanks:
Collections
Discover places and related research