29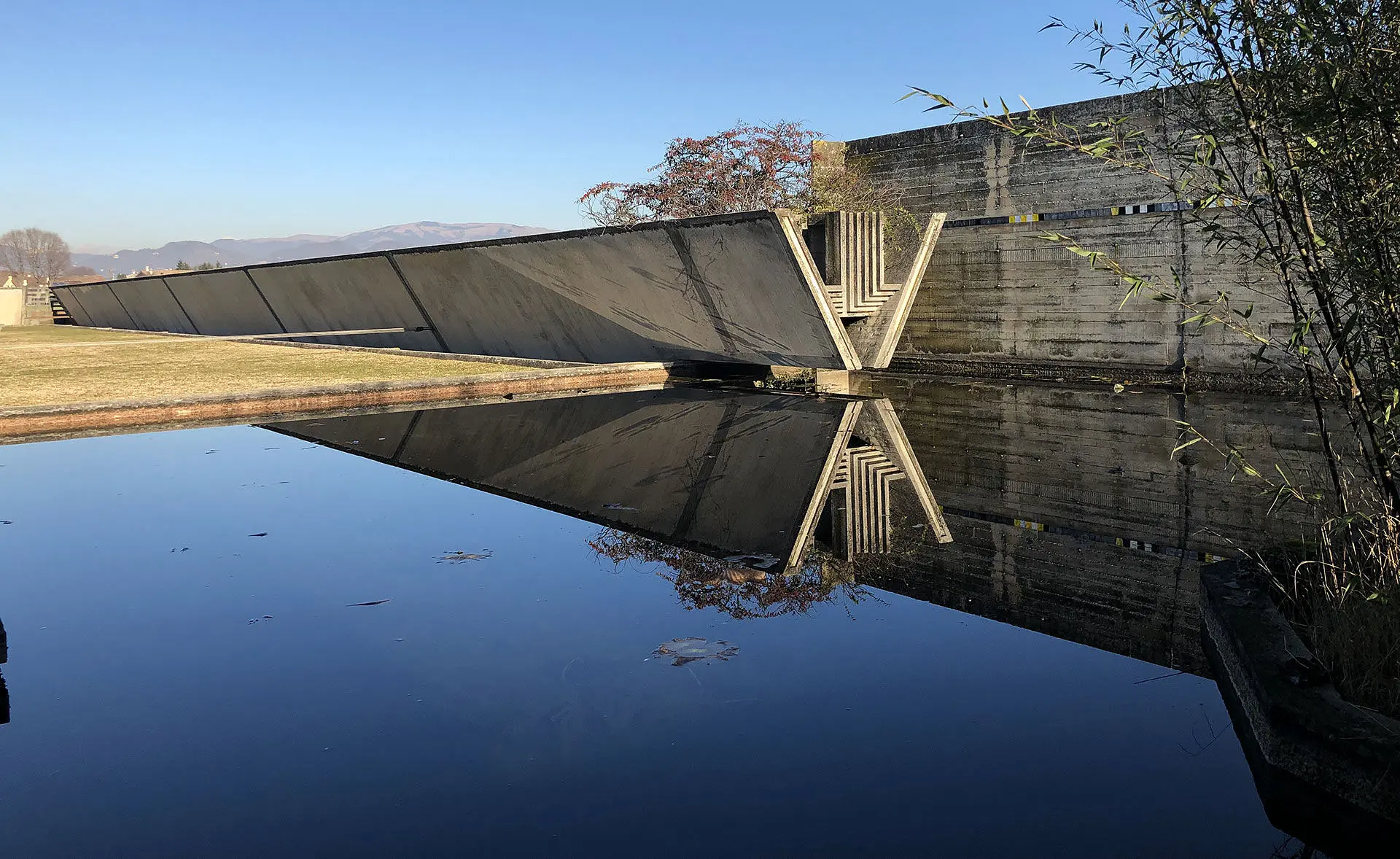 Brion Tomb, by Carlo Scarpa
A memorial between land and water
Automatically translated page.
What it is and where it is
The cemetery of San Vito di Altivole is isolated, in the countryside, a short distance from Asolo and the Asolo hills. Here is the Brion Tomb, an extraordinary funerary monument created by Venetian architect Carlo Scarpa between 1970 and 1978, commissioned by Onorina Brion Tomasin, to house the remains of her and her beloved husband Giuseppe Brion, entrepreneur and founder of the Brionvega company.
Why it is special
The memorial stands on a lawn in the shape of an inverted L, along the borders of the village's small cemetery. It is accessed by passing through a gap formed by two large intertwined circles. The tomb is characterized by large concrete forms, embellished with mosaic details and glass and bronze inserts, and softened by grassy flowerbeds and pools of water, in a chase of symbolic elements between the gravity of concrete and the lightness of water mirrors. An invitation to meditation.
Not to be missed
The Brion Tomb looks like a garden, with lawns and pools of water, structures in which interior and exterior interpenetrate in perspective and perceptual games that invite rest and contemplation.
A bit of history
Venetian architect Carlo Scarpa, died prematurely in 1978 due to a fall from a ladder during a trip to Sendai, Japan, and is buried right here in a corner at the junction with the old cemetery.
To make travel arrangements
Collections
Discover places and related research
The Map thanks:
Collections
Discover places and related research