1844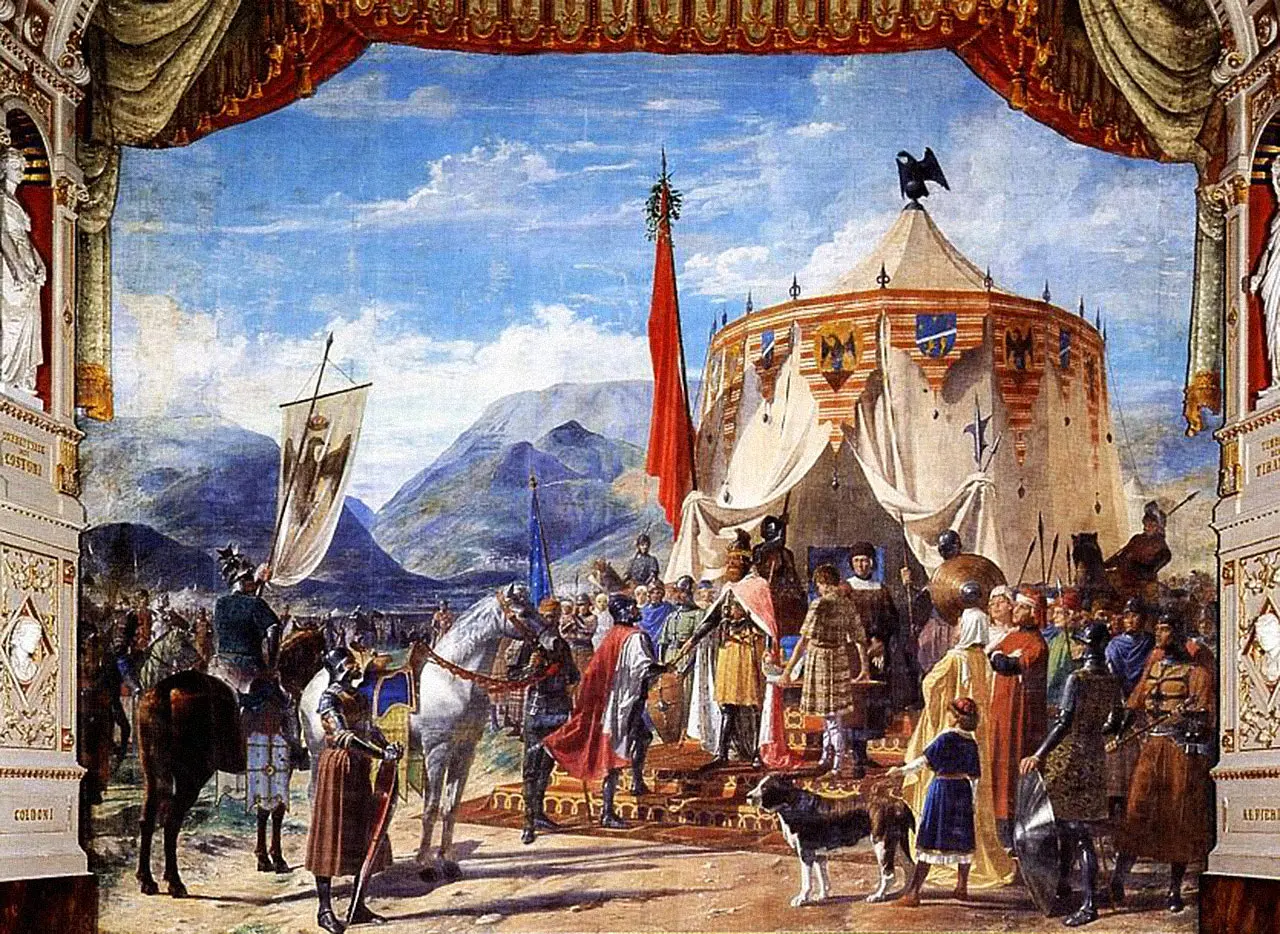 Municipal theater, art and music in the heart of Cagli
When the Devil plays in Heaven


Automatically translated page.
What it is and where it is
The first notes that trilled inside came from none other than the Devil's Violin. Don't worry, this is not an instrument with a dark history, but rather a work written especially for the inauguration of this little gem in the heart of Cagli. After all, I doubt the devil would feel at home among such beauty: stucco, frescoes, and gilding. The vaulting is heavenly sky blue. At the base of the columns of the three tiers of boxes, mythical creatures alternate: the Swan, the Sphinx, and Pegasus. The enchantment is total, so much so that it almost seems to be in the empyrean of Italian-style theaters.
Why it is special
Such an elegant living room can only be the beating heart of Cagli's cultural life, but it was chosen not to stop there. With a few tricks, the theater also moves a part of the city's economy, having become a reference for Italian and international artists, thanks to the formula of "short artistic and creative residencies."
Not to be missed
A theater is not a wedding favor, and precisely for this reason it must have functional features for staging performances. So why limit yourself to being a tourist when you can take possession of your own seat and bask in the wonderful acoustics of the hall? Don't be shy, take a peek at the program, you're sure to find something to suit you!
A bit of history
Established as the Opera House, replacing the 18th-century Teatro delle Muse, it opened in 1878. The debut opera, specially written by composer Agostino Mercuri from Sant'Angelo in Vado, was only the first in a series of memorable performances and performances by prestigious artists. We recall in this regard the debut in 1939 of the famous tenor Mario del Monaco. The signs of time made it necessary in recent times to carry out a careful restoration, which returned the admirable decorations by Alessandro Venanzi (1839-1916) to their original splendor.
Curiosities
The Historical Curtain deserves special mention. More than a simple curtain, it itself becomes an actor and narrator of the siege of Cagli in 1162. In fact, Alessandro Venanzi chose to paint on it a scene of the encampment of the enemy army, placed under the command of Emperor Frederick Barbarossa.
To make travel arrangements
The Map thanks: