2414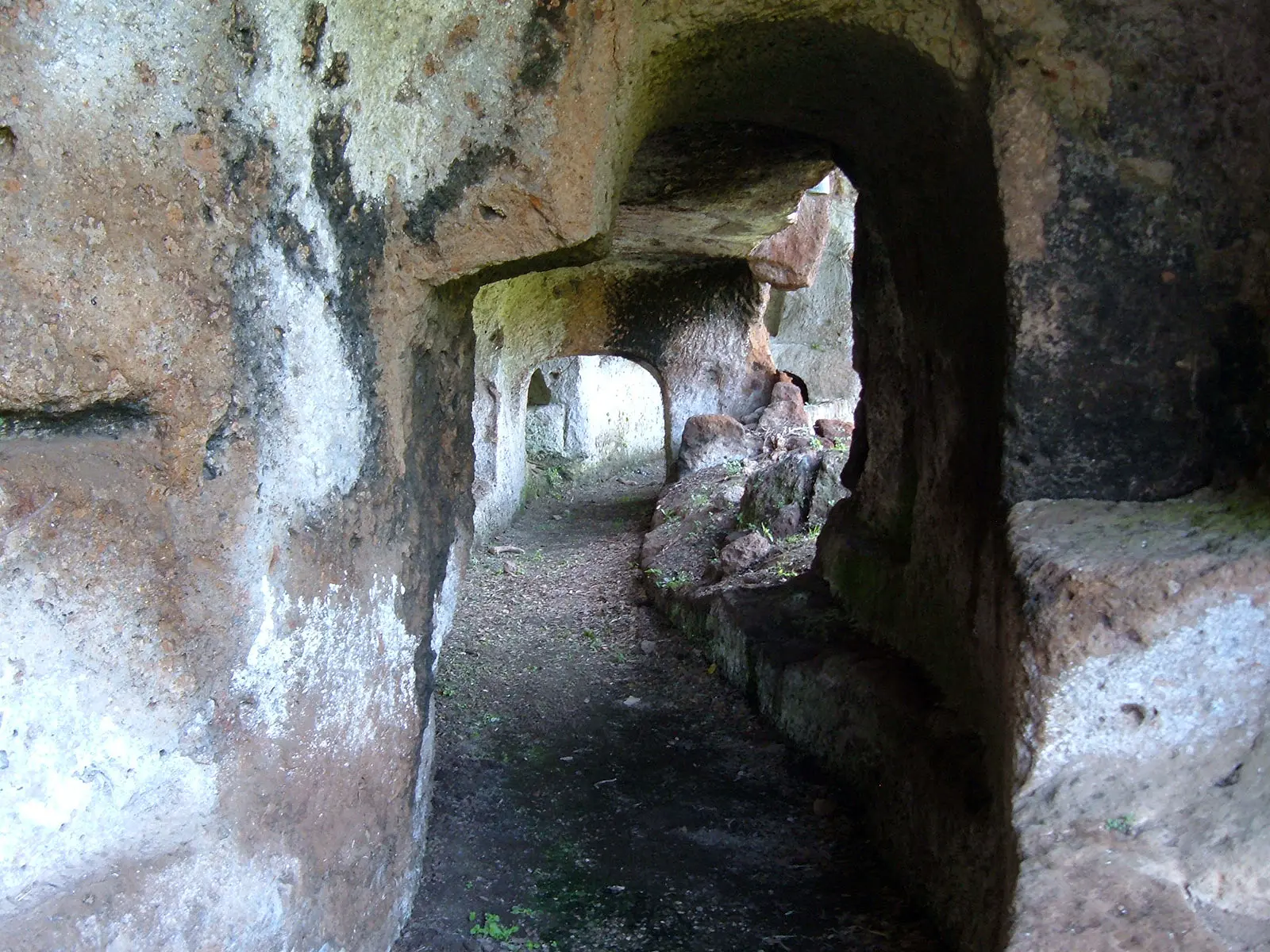 Sutri, the Borgo that gave birth to Orlando Furioso
History and legend hidden in the tuff


Automatically translated page.
What it is and where it is
A few kilometers from Rome, Sutri and its territory represent without doubt, one of the most extraordinary destinations in Tuscia in terms of archaeology and environment. The village, perched along an imposing tuffaceous spur, with which it forms a whole, suddenly appears to the traveler's sight, with its towers and crenellated walls. All this, amidst the meandering wooded landscape that takes us back in time, when nature was still a central element in human life.
Why it is special
The village and its surroundings are so rich in history and nature that a park was created to protect and enhance such beauty. This is the Regional Natural Park Antichissima Città di Sutri and is the smallest in Lazio. This makes it possible to observe Sutri not only in its medieval forms, preponderant in the village, but also in its more ancient ones, when men dug the rock and lived in harmony with nature.
Not to be missed
The testimonies of the ancient civilizations that had settled here, and the contaminations of the societies that replaced them over the centuries, are indeed many and all fascinating. The Roman amphitheater, lined with low vegetation that seems arranged on purpose as comfortable padding; the Etruscan and Roman necropolis, niches and tunnels carved into the tuff; the mithraeum, a place of worship of the god Mithras, later adapted to a Christian rock chapel... Visiting these places gives the traveler a greater awareness of the history of the lovely village of Sutri, allowing him to fully enjoy every glimpse.
A bit of history
According to a very ancient legend, it seems that Sutri was founded by Saturn, an ancient Greco-Roman god. In fact, it is from his name, which the Etruscans pronounced Sutrinas, that the town's name would derive. It seems that as early as pre-Etruscan times there was a human settlement here, as evidenced by the various caves visible in the cliffs, later repurposed as necropolises. In 568 the village fell under Longobard domination until, in 728, Liutprand ceded it to Pope Gregory II with the famous Donation of Sutri. The village remained under the Papal States until the proclamation of the Kingdom of Italy in 1861.
Trivia
According to a widespread tradition rooted in legend, Charlemagne's sister Bertha is said to have tied her life inextricably to Sutri. On her way with her brother to Rome she was caught in labor and thus had to stop and seek shelter to give birth. They were in the vicinity of Sutri where, in an Etruscan tomb dug into the tuff, she gave birth to Orlando, the famous paladin of the Chanson de Roland.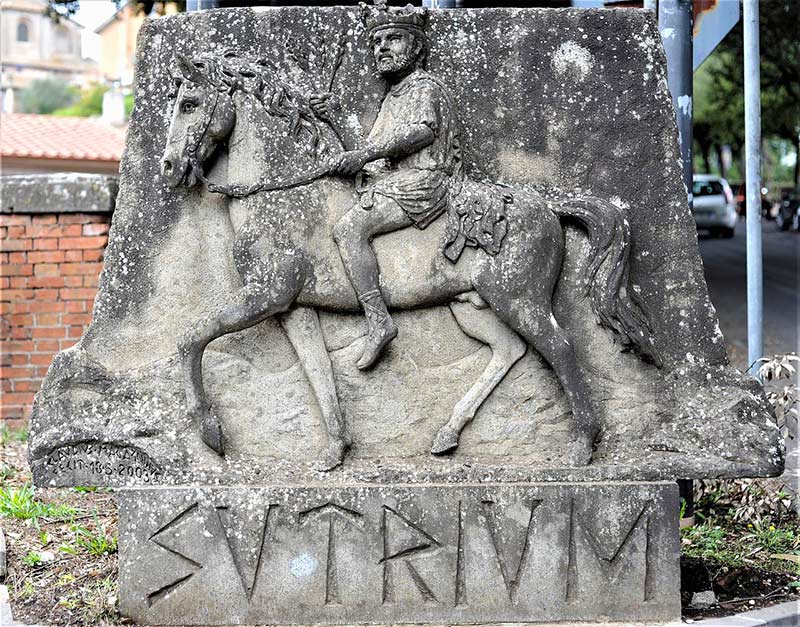 Traces of the king's passage
To make travel arrangements
Collections
Discover places and related research
The Map thanks:
Collections
Discover places and related research