894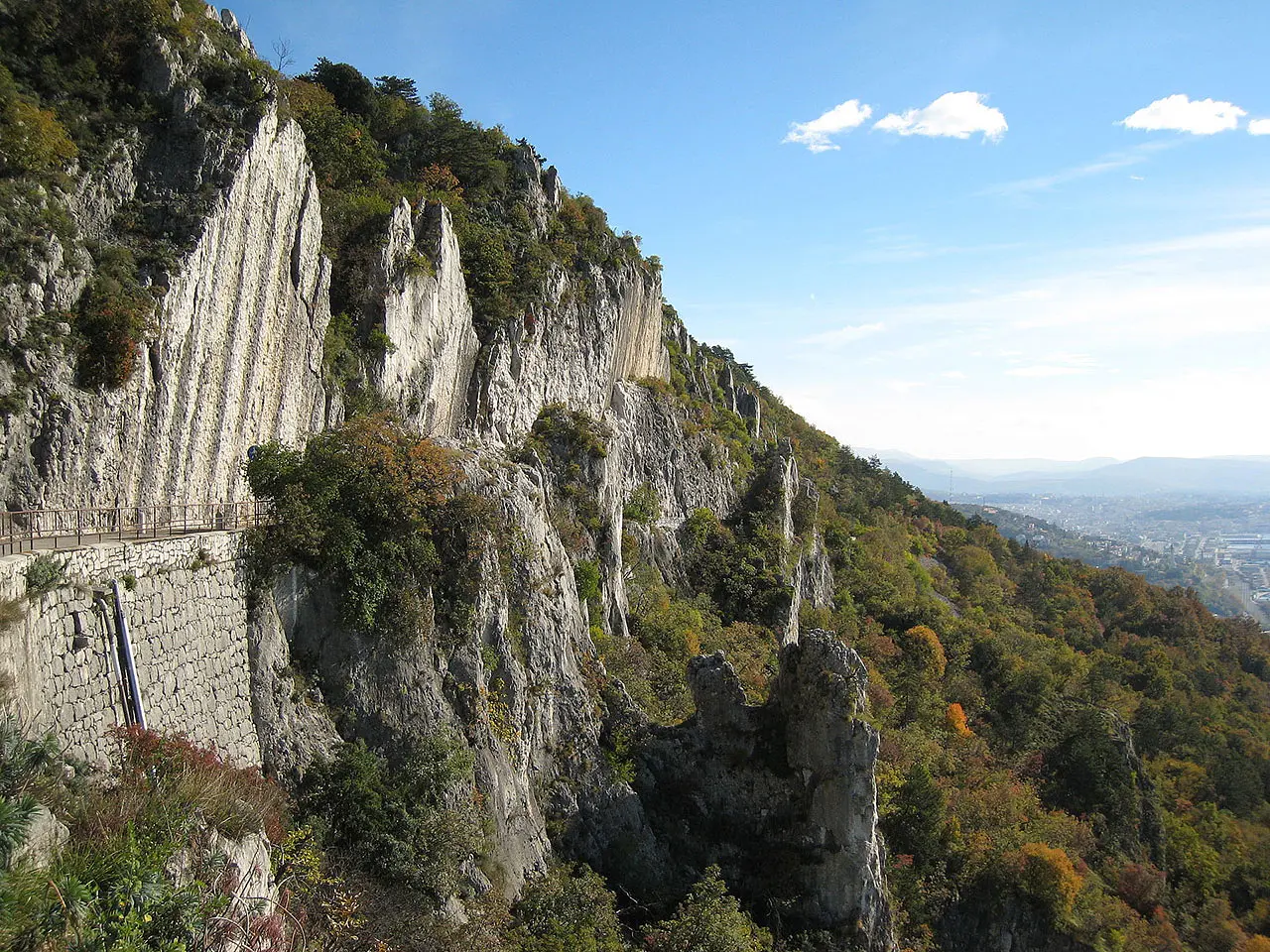 Napoleonic Road
A walk that gives emotions


Automatically translated page.
What it is and where it is
Popular for relaxing walks or outdoor sports, it captivates with the beauty of its views. Skirting the rocky ridge of the Trieste Karst, it allows an overall view of the Gulf of Trieste, ranging from Croatia to the Julian Pre-Alps. It connects the towns of Opicina and Prosecco, passing from 276 to 343 meters above sea level, over 3.7 km total. A parallel trail makes it possible to turn back by taking a different route and reach the vedetta d'Italia, the best vantage point on the entire coast.
Why it's special
Suspended between the rocks and the sea, this place is a cure for the soul and has always belonged to the community that, in its beauty, lives it daily, far from mass tourism and respecting its nature.
Not to be missed
To call it a road is reductive. When you stand on its path and stop for a moment to admire the landscape, you understand that you are on an immense terrace. The best sight? The sunset, without a doubt. The red disk of the sun melting little by little into the waters of the Gulf of Trieste until it melts into its own reflection is a sight not to be missed.
A bit of history
It is a road designed in 1821 by engineer Giacomo Vicentini, which later became a nature trail. The name Strada Napoleonica (Napoleonic Road) is based on a rumor that it was first traced and traveled by Napoleonic soldiers. There is also a second, more concrete name: Strada Vicentina, linked to the name of its designer.
To make travel arrangements
Collections
Discover places and related research
The Map thanks:
Collections
Discover places and related research