1750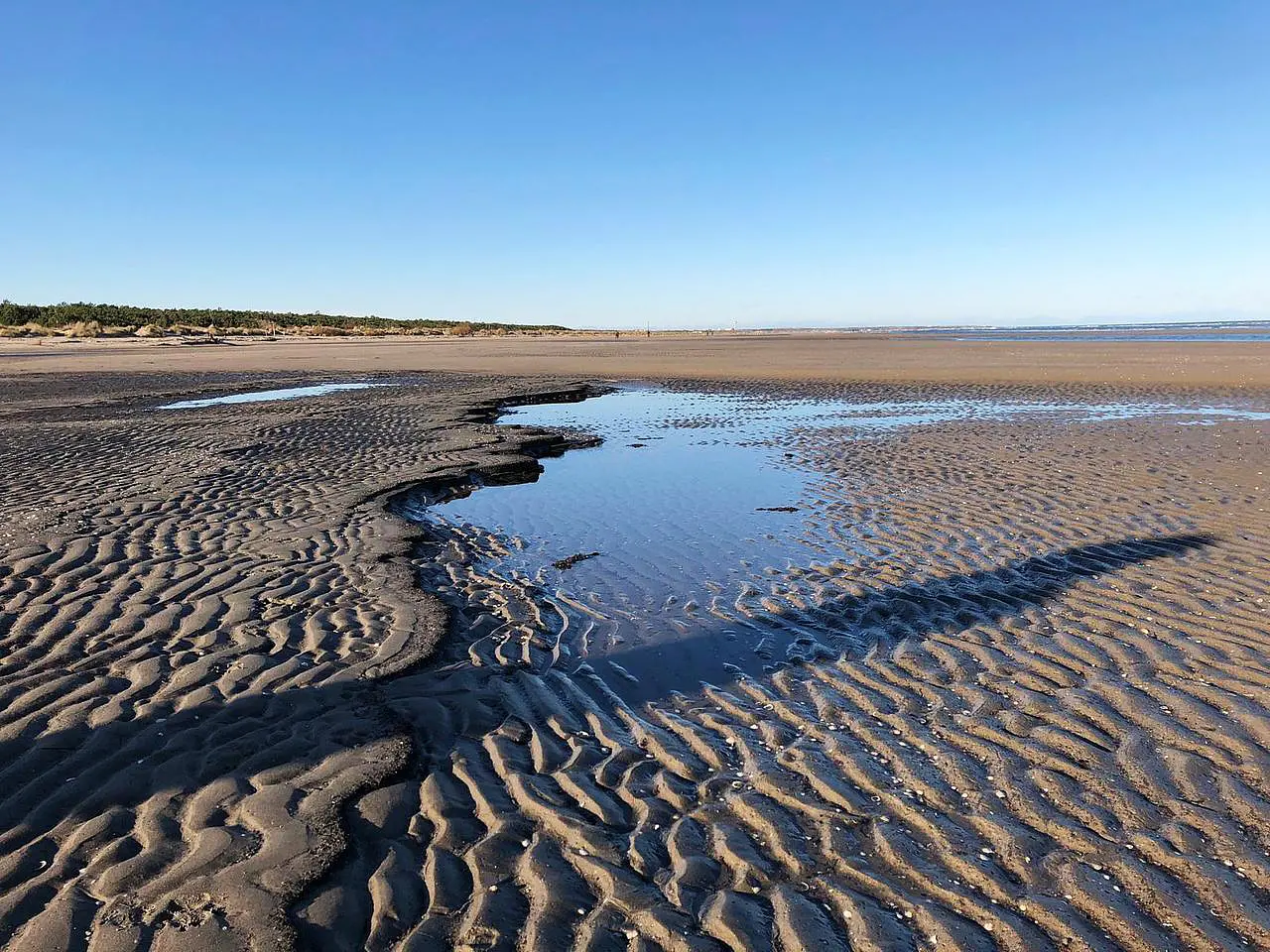 Porto Caleri Beach
The peace of the sea in winter
Automatically translated page.
Where is
Veneto
Giardino Botanico Litoraneo di Porto Caleri, Via della Boccavecchia, 45010 Rosolina RO, Italia (4m s.l.m.)
Directions
What it is and where it is
Porto Caleri beach is located in the southernmost part of Rosolina Mare, separated from the town and the equipped beaches. It is reached by crossing a beautiful pine forest, then some ponds, then again a stretch of sand dunes rich in Mediterranean scrub. The beach is completely wild but, being part of the Po Delta Natural Park, it is always monitored and many people take care of it. In all seasons it is a wonderful destination for cyclists and lovers of peace and free beaches, but it is in winter that it is at its best.
Why it is special
In winter the place becomes magical and seems to constitute a planet unto itself. From the moment you leave the parking lot and enter the pine forest, the silence is total. A 5-minute walk takes you to the ponds area with its walkways. From here one's gaze can sweep over unspoiled nature and the fishing areas in the distance to the west. The few people you meet during the hottest hours, and the "caparossolai" (clam fishermen, in Venetian dialect) themselves, all seem enraptured by the same suspended atmosphere, complicit in this little journey into wonder.
Not to be missed
Going further, across the dunes, you reach the beach, which is almost deserted and full of shoals in this season. The sun is low and from minute to minute reveals ever new secrets: pools of water that suddenly blind, long, thin moving shadows that reveal the presence of hermit crabs, the sand at the water's edge, increasingly rippling. The land, at times covered by a few inches of water, resurfaces a little further on, and so, advancing toward the sea, one finds oneself on small islands, surrounded by water, with the feeling of being miles from the mainland and a lifetime away from home.
To make travel arrangements
Collections
Discover places and related research
The Map thanks:
Where is
Veneto
Giardino Botanico Litoraneo di Porto Caleri, Via della Boccavecchia, 45010 Rosolina RO, Italia (4m s.l.m.)
Directions
Collections
Discover places and related research