1038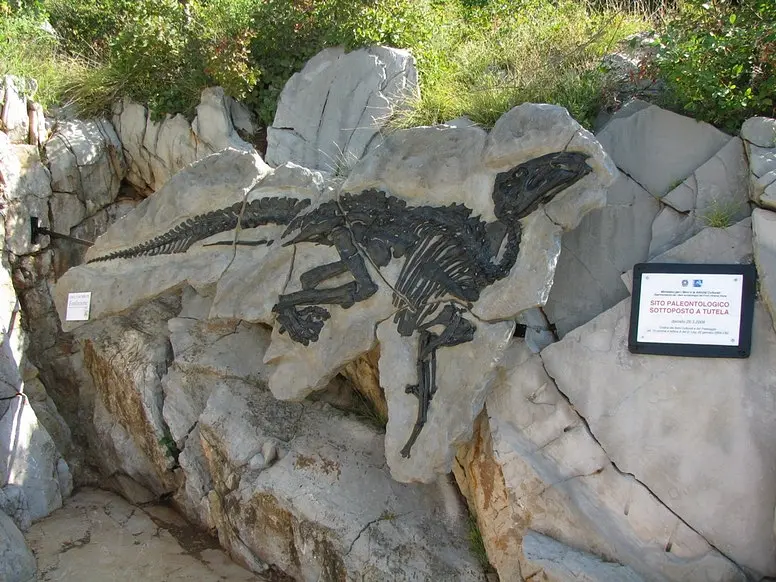 Fisherman's Village Paleontological Site
Hunting for fossils by following in the footsteps of dinosaurs and paleontologists
Automatically translated page.
Where is
Friuli-Venezia Giulia
Frazione Villaggio Del Pescatore, 162, 34011 Duino-Aurisina TS, Italia (15m s.l.m.)
Directions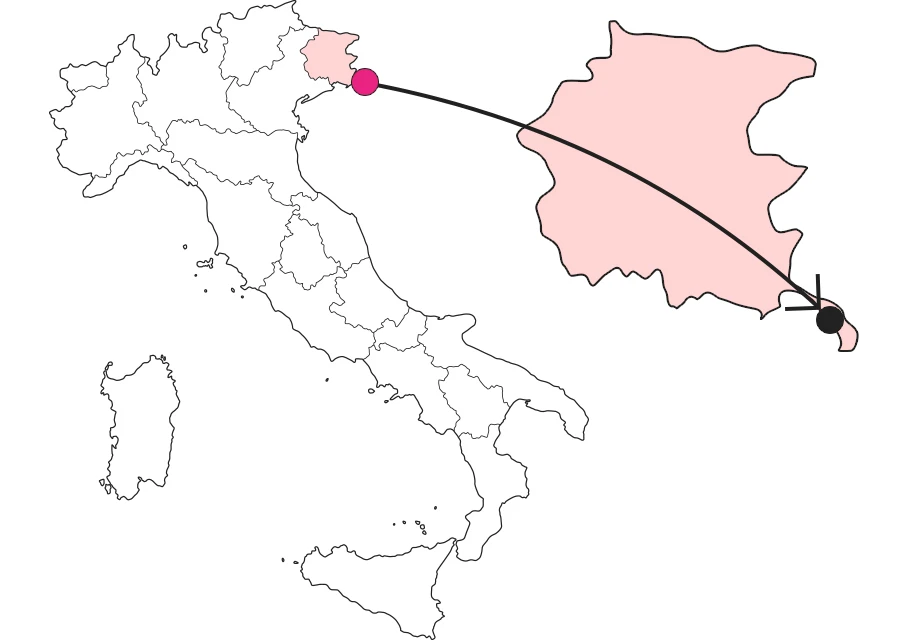 What it is and where it is
The paleontological site of the Fisherman's Village is at first glance just a quarry: it was opened in the rock in the 1990s, with many precise cuts in the rock, leaving bare vertical walls and a shiny, flat floor, with lush, intrusive vegetation at the edges that intends to reappropriate the space. A unique feature of this place is its genesis: related solely to the discovery of paleontological remains and therefore not for commercial purposes as is the case in almost all cases.
Why it is special
Actually, guided by an expert, you can discover many things: the various types of rocks, the many fossil remains, found and not yet excavated and studied, the perfect reproductions of the two famous dinosaurs found here, Antonio and Bruno, and the whole history of that ecosystem 70 million years ago that became the Karst we know. The first real protagonist of this story is Antony himself, a herbivorous dinosaur skeleton, 97 percent complete and, what's more, of a new species endemic to this area.
Not to be missed
At the paleontological site it is always possible to engage in a splendid workshop called "fossil hunting" for adults and children, where by buying by weight American rocks, provided by the Gemina cooperative, which manages the site, it is possible to find real fossils to frame and then take home. Of course, being real rocks one will have to work in earnest and the result is totally unpredictable, as is beautiful and normal in nature.
A bit of history
December 1990. A local newspaper announced the discovery of dinosaurs in Karst rocks. Immediately, experts in the field began extensive field research, finding the first fossil remains of dinosaurs. Of all of them, it was the then geology student Tiziana Brazzati who stumbled upon the real star of this place-Antonus. Lots of other fossil remains of various kinds were found, a 70-million-year-old ecosystem. Today, thanks to the cooperative that manages it, it is possible to visit the quarry area and deepen one's knowledge of paleontology, with exhibitions, experiences and workshops.
Curiosities
Antonio is not the only dinosaur found at this site: for all these years, he has had the company of Bruno, a misunderstood dinosaur: he fossilized in an unimaginable position, so much so that he was initially mistaken for a turtle. It will soon be exhibited together with Antonio's original at the Museum of Natural History in Trieste.
To make travel arrangements
Collections
Discover places and related research
The Map thanks:
Where is
Friuli-Venezia Giulia
Frazione Villaggio Del Pescatore, 162, 34011 Duino-Aurisina TS, Italia (15m s.l.m.)
Directions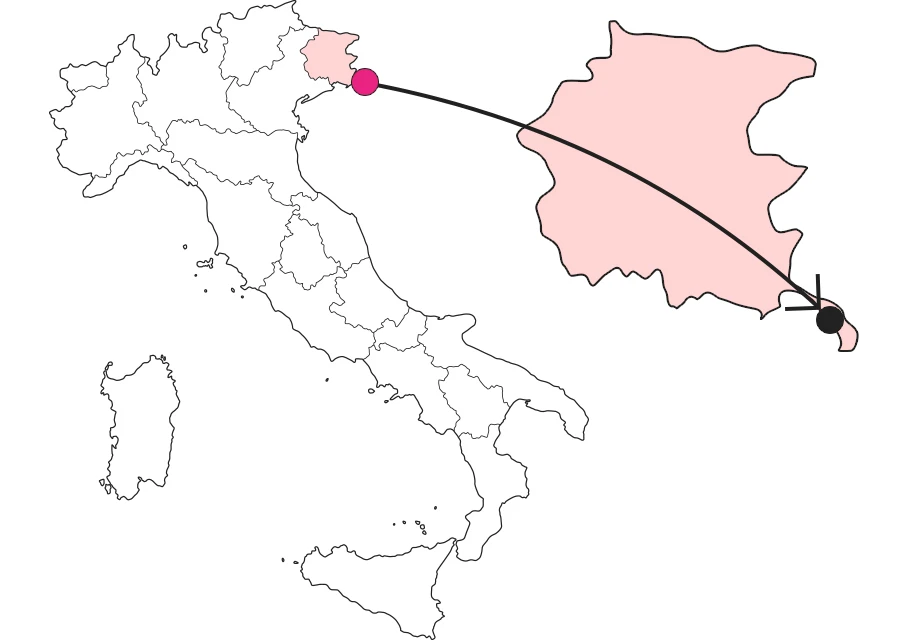 Collections
Discover places and related research