383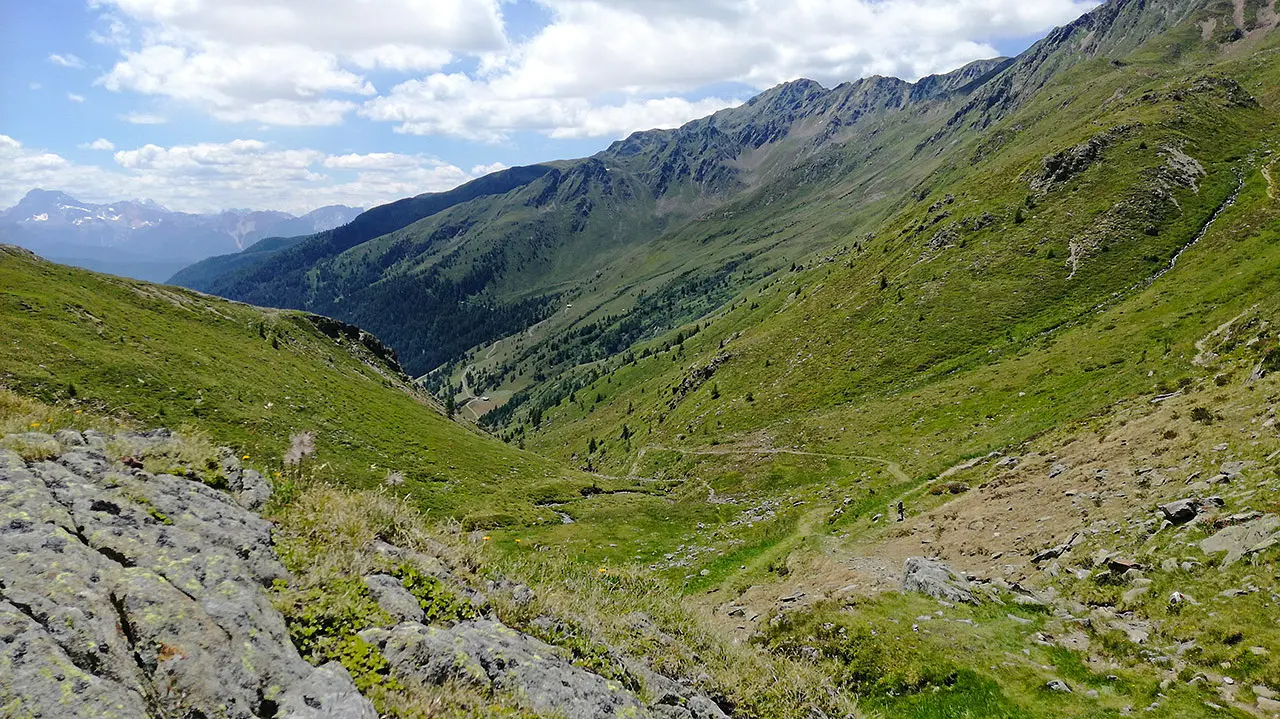 Trail to the Forcella di Casies
Up to the Austrian border and back from the Almweg 2000 trail
Automatically translated page.
Where is
Trentino-Alto Adige
Pater Stein Mair, 4, 39030 Valle di Casies BZ, Italia (1,466m s.l.m.)
Directions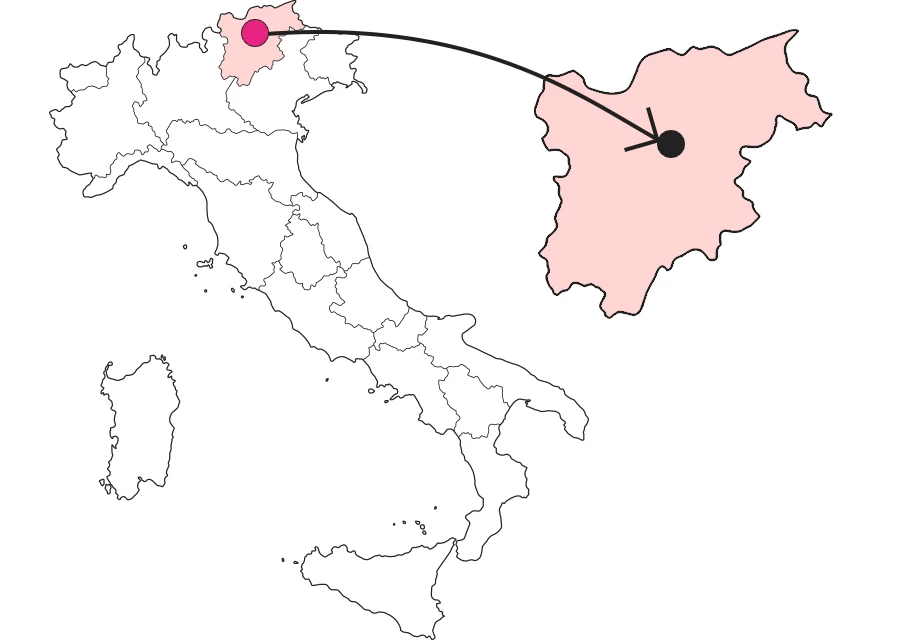 What it is and where it is
In the Pustertal valley, from Santa Maddalena (1400m) we climb up to the Forcella di Casies, on the border with Austria. It is 800 meters of challenging elevation gain, about 18 km and 5/6 hours of walking.
The climb. It starts from the parking lot at the bottom of the valley, in Santa Maddalena, along a paved road, heading east, along which you can find refreshment and excellent food at the two huts Messner Hütte (1660m) and Kradofer Alm (1704m) (excellent and thirst-quenching mint or elderberry syrup water). After the huts the gradient increases, as does the physical effort to continue. We meet free grazing cows, peacefully grazing the grass with a bored and quiet look; further on, little goats with well-developed horns, ignoring you when you pass by them. Further on is another pasture, the Oberbergalm (1975m) where you can eat. Then you enter an area full of springs with very fresh water (the springs of the Casies stream). Here you can refresh yourself to recover from the climb. One last effort and you reach the Gsieser Törl (2205m), the pass on the border with Austria. You have earned it: lie down on the ground and enjoy a well-deserved rest and the beautiful scenery. We recommend putting your signature and arrival and departure time in the book at the top (very useful for rescuers if needed).
Descent. You can descend the way you came, but I recommend taking Almweg 2000, a midslope trail set in lush green meadows full of a thousand kinds of flowers that will please the eye and the nose. The trail passes through areas with icy snow (still present in July), with small climbs, very light, alternating with pleasant descents, on a safe dirt path. Here, too, there is no shortage of cows and goats grazing. You will then come to an alpine hut that does not currently offer refreshment, the Weißbachalm (2112m), and after the hut you will rejoin a paved road with several switchbacks, which leads to the parking lot at St. Magdalena, via trail No. 53.
Why it is special
What makes this place special is the satisfaction of arriving at the border of Austria with one's own strength and sweat, which give an extra flavor to the goal reached. In addition, the huts are real jewels set in the silent forests. The trails are busy but not crowded, and this route allows you to be completely immersed in nature and away from everything and everyone for many hours. Not isolated, though: there is reception, albeit spotty, and your cell phone works!
Not to be missed
The pond on the right, just off the Almweg 2000 trail, is beautiful, in which we saw lots of tadpoles, and enthusiastic German kids diving into the icy water, with a bravery that is hard to share at that altitude, but noteworthy
A bit of history
When facing so many hours of walking, so demanding, one cannot help but reflect on the ancient times, when the trail was walked by shepherds and smugglers, without the aid of comfortable shoes, tools and proper clothing. But even today we are struck by the hard work and tenacity of the men and women who stand on these slopes, at high altitude, mowing hay, turning it by hand, and harvesting it for their beasts, with what I imagine to be immense fatigue.
To make travel arrangements
Collections
Discover places and related research
Where is
Trentino-Alto Adige
Pater Stein Mair, 4, 39030 Valle di Casies BZ, Italia (1,466m s.l.m.)
Directions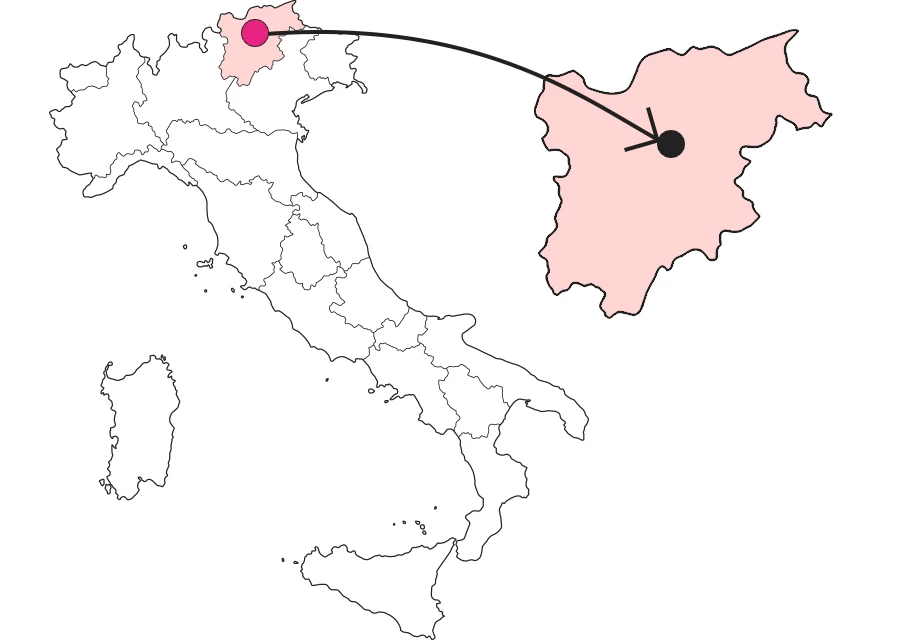 Collections
Discover places and related research