2678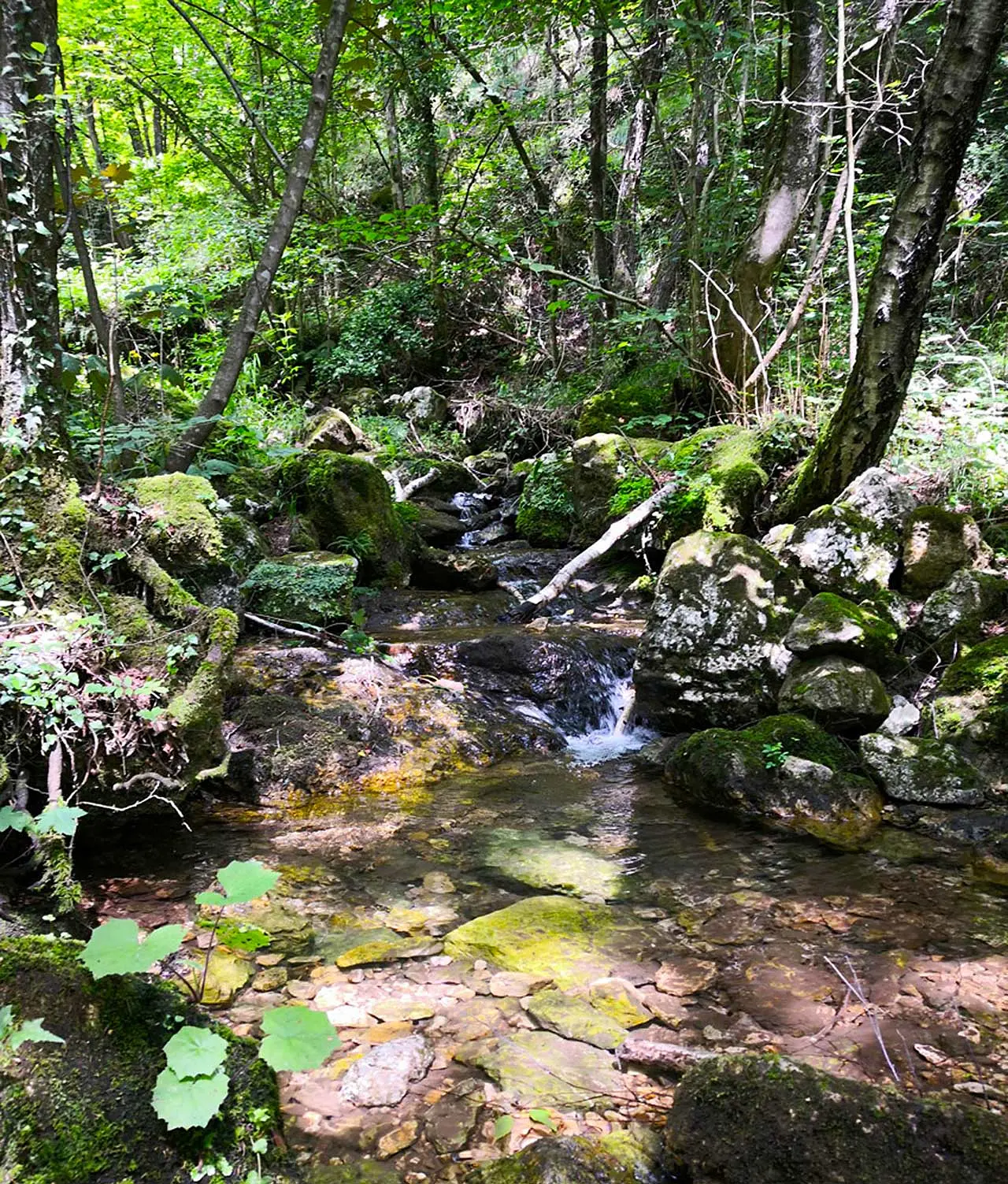 Gianni Braggion Trail
From the valley to the ridge in the company of the creek

Automatically translated page.
Discovering the Hangman's Valley
We find ourselves in the Hangman's Valley. Rather curious name, if you think about it a little. The best known legend tells of a lonely family, consisting of a father, mother and a child, struck by a tragic bereavement: the death of the young woman. The father lovingly raised his son named Mattia, living off his work as a woodcutter, his skills as a carver, and raising sheep goats and chickens. She always kept Mattia with her for fear that something would happen to him, but one day, when the boy was now eighteen years old, she sent him alone to sell the fruits of their labor. Just on the way back, the young man was attacked and killed by brigands. Learning of this, the father went mad and began killing anyone who approached him until, on a stormy night, he died shouting the name of his much-loved son for the last time.
Fortunately, those times of grief are long gone, and what remains today is a path intersecting the hangman's creek. Waterfalls, beech trees, conifers, a fountain and a cabin mark the path within the lush valley. But it doesn't stop there: continuing along the path, you reach Cima dei Castiglieri where your eyes can admire a panorama that sweeps from the Little Dolomites to the Asiago Plateau. The path then follows the ridge line and among various ups and downs and panoramic views we arrive, above the village of Campotamaso, at an observatory with a trigonometric point: a necessary stop to enjoy the surrounding landscape.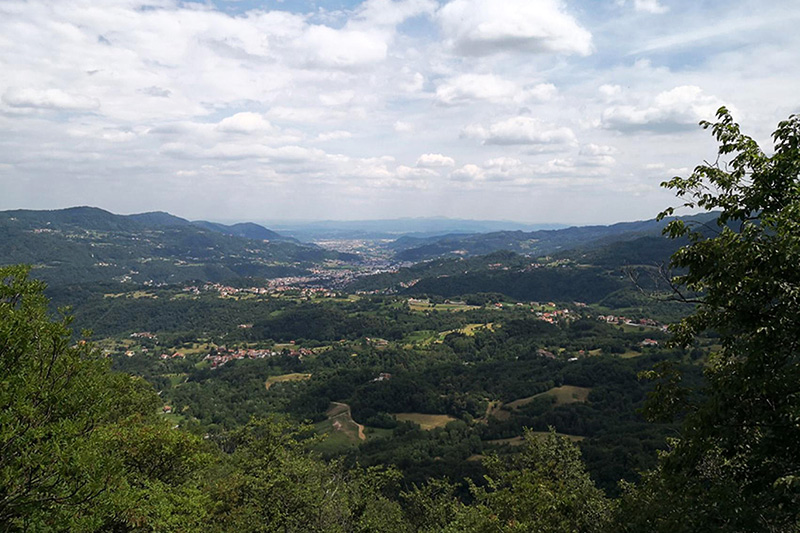 The village of Campotamaso seen from one of the highest points of the trail
The magic of nature
Walking along the Giovanni Braggion Trail sometimes feels like being in an enchanted valley: among the rich vegetation might hide the salbanelli, goblins ready to play tricks on those who explore the trail while contemplating the beauty of nature, while near the waterfalls we might encounter the anguane, magical creatures related to water. But it is not only the fantastic creatures that surprise travelers: along the Castiglieri coast, the lucky ones may catch a glimpse of chamois grazing on the steep slopes exposed to the sun.
How the trail was created
The trail was created thanks to a group of people, who often hiked the woods and trails around Campotamaso. While hiking, they realized that the various trails were not connected to each other, so they thought it would be useful to create a single path that would unite the upper Valle del Boia with the Castiglieri group and the ridge of Mount Turigi. The trail, inaugurated in September 1992, was dedicated to Gianni Braggion, a citizen of Campotamaso who was very active within the local community and tragically passed away during a mountain hike in 1990.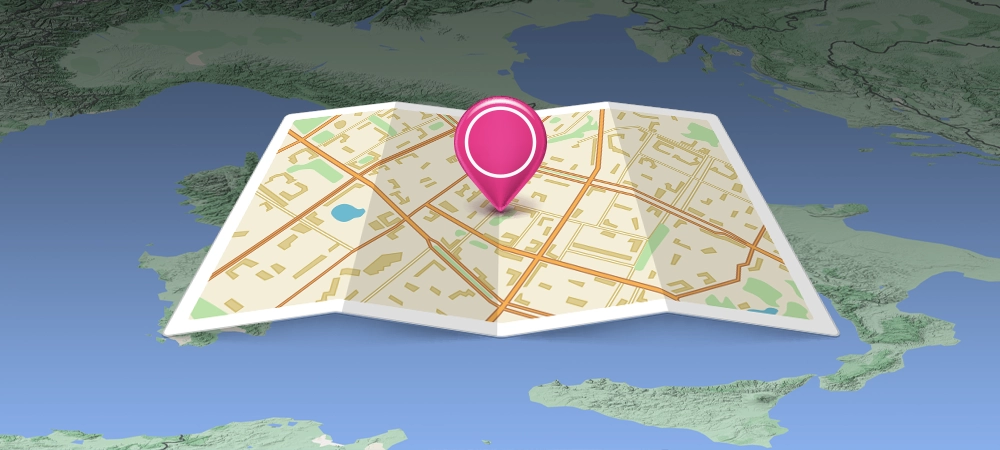 To make travel arrangements
Collections
Discover places and related research
The Map thanks:
Collections
Discover places and related research