7953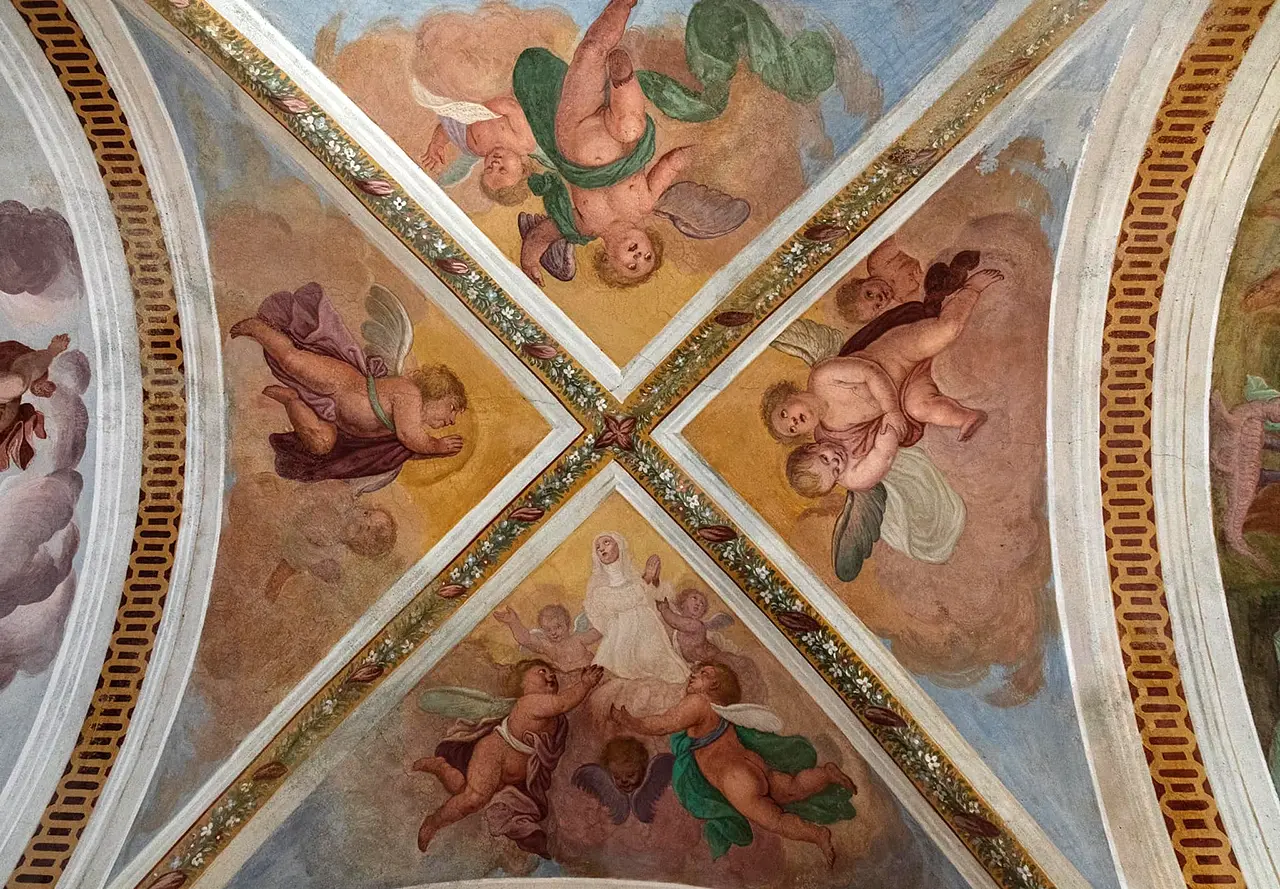 Scaria, the village of sacred art
Intelvi Valley spirituality told through the centuries



Automatically translated page.
What it is and where it is
Scaria is a hamlet of the Como municipality of Alta Valle Intelvi located in the valley northeast of the town. A pretty mountain village rich in history, it is famous for its sacred art, so much so that it is considered the artistic capital of the valley. It is no coincidence, after all, since it is here that the brothers Diego and Carlo Innocenzo Carloni, plasterer and painter respectively, were born, protagonists of Rococo figurative art throughout Europe.
Why it is special
Some of the Carloni brothers' masterpieces are preserved here. In the first half of the 1700s, for example, they contributed their canvases, frescoes, statues and reliefs to create a veritable Baroque decorative machine in the parish church of Santa Maria. A spectacle! But the hand of Charles Innocent can also be recognized in the frescoes on the portico of the church of Ss. Nazario and Celso. This church is also very interesting: a single-nave, with a quadrangular presbytery frescoed by Andrea de Magistris and the portico, made even more picturesque by its overlooking the small and charming cemetery.
Not to be missed
Such an ancient vocation could not but produce many examples and testimonies both in the parish of Scaria and elsewhere in the Intelvi Valley. To collect and protect them, in 1966 the Bishop of Como, Felice Bonomini, founded the Museum of Sacred Art of Scaria, the highest museum institution in the valley. Among the most important works preserved inside are the frescoes of the old Church of Santa Maria, the portrait of Donato Felice Allio by Carlo Innocenzo Carloni, the Madonna of the Rosary by Ercole Ferrata, the Apparatus for the Quarantore known as "Paradisin," the Antelamic Cross dating back to the 12th century and liturgical vestments.
A bit of history
As evidenced by the discovery of some boulders engraved with cup marks, the locality, a small agricultural village of ancient origin, must have been inhabited already in prehistoric times. Instead, some tombs unearthed in the area date back to Roman times. An order from Napoleon allowed Scaria to annex Lanzo, Ramponio, and Verna, but the Austrians reversed the decision upon their return in 1815 with the Lombardo-Veneto Kingdom. In 1928 Fascism decided to suppress the municipality by joining it with Lanzo d'Intelvi, which in turn merged into the new municipality of Alta Valle Intelvi in 2017.
Trivia
Not everyone knows that the Church of Saints Nazaro and Celso was admirably described in the first part of Antonio Fogazzaro's novel "The Poet's Mystery" (1888).
To make travel arrangements
The Map thanks: