7874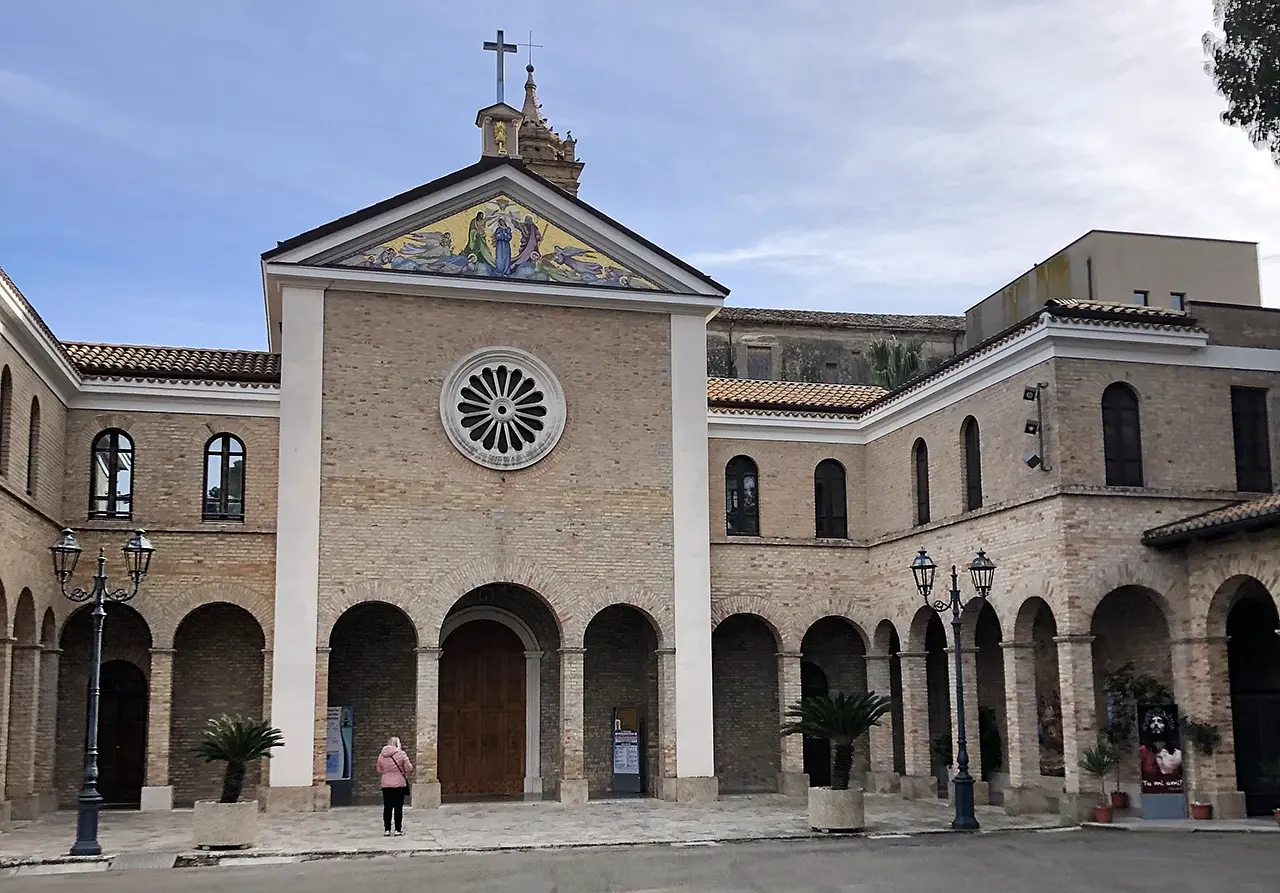 Shrine of Our Lady of Splendor
Miraculous spring draws the faithful to itself

Automatically translated page.
What it is and where it is
In Giulianova, Abruzzo, one of the most important places of worship is the Sanctuary of Our Lady of Splendor, a complex that encloses the church, the convent, the Museum of Splendor Art and the "Father Candido Donatelli" Library. But the centerpiece of the shrine is marked by a pool adorned with modern mosaics: this is where the waters that have been flowing for centuries from a miraculous spring, whose origins are traced by legend to April 22, 1557, are collected. Every year for four centuries, this occasion has been commemorated with solemn festivities.
Why it is special
The shrine is set in a splendid place as its very name "of splendor" evokes, but the Capuchin friars who guard it constantly strive to make it an environment ever more conducive to piety and reflection. The ancient place of worship, therefore, is presented in modern guise, as evidenced, for example, by the area in front of the church, with its long portico embellished with 20 mosaics whose designs reproduce the mysteries of the Rosary, while in the cloister, the room, adorned with mosaics, with the fountains and the basin for immersing the sick, has been restored. The overall result is a place where beauty is a mix of art, mystery and prayer.
Not to be missed
For the past few years a large Stations of the Cross have been created by arranging the path from the shrine down to the Lido. The beautiful walk is enriched at each station by a bronze group by sculptor Ubaldo Ferretti, a pupil of Pericle Fazzini, and thus becomes an additional occasion for prayer and contemplation, in addition to the pilgrimage to the miraculous spring.
A bit of history
In 1557, to a peasant named Bertolino who was resting in the fields, a dazzling light appeared with the Virgin Mary in the center, who told him that she had chosen the town of Giulianova as a place for her veneration and to go to the rulers so that a church could be built on the hill. Bertolino so did, but he was not believed and was also beaten. Then the Virgin Mary appeared again, paralyzing the torturer's hand and rendering him mute. Bertolino was believed, and he led the people to the place of the apparition where this time the Virgin caused a spring of miraculous water to gush forth at the foot of a tree, now at the high altar. The shrine was ruled for centuries by the Celestine fathers and, since 1847, by the Capuchin Franciscans who erected the bell tower.
To make travel arrangements
The Map thanks: