2322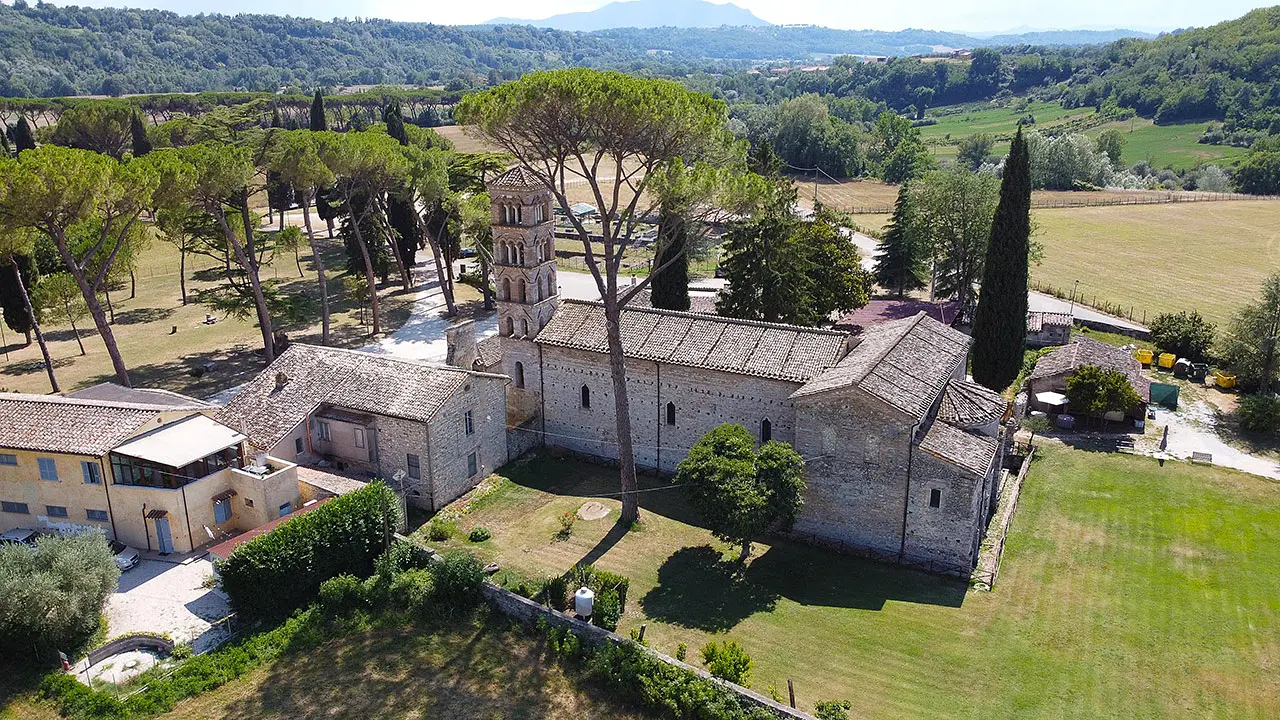 Shrine of Vescovio
The oldest religious center in Sabinia


Automatically translated page.
What it is and where it is
A long avenue lined with tall, slender trees leads to the sanctuary and creates the perfect perspective to admire its forms. A long, low building opened in a portal draws a horizontal line that harmonizes the volume of the church. This, it presents with a gabled facade in the Romanesque style, solid and well anchored to the ground. Its bulk, however, is broken by the bell tower that emerges from it on the right. One almost seems to catch it on the threshold, intent on leaving. Its beautiful structure soars upward with five orders of windows, giving verticality to the whole.
Why it is special
Even the off-center doorway to the church gives the idea of being intent on seeking a new position after being disturbed by the bell tower. And it is precisely this sense of movement that gives a distinctive appearance to the whole, and introduces us to its history. The Sanctuary of Santa Maria della Lode, in fact, has very ancient origins: its foundations date back to the fifth century AD, giving it the primacy of the oldest religious center in Sabina. A lofty title, certainly, but one that comes with a responsibility: to be able to adapt to the times and change with them. And looking at its façade, it is clear that the shrine, in this, has really gone all out!
Not to be missed
The one-nave interior is adorned with a cycle of frescoes dating from the 13th-14th centuries depicting the Last Judgment and episodes from the Old and New Testaments. The narrative also continues in the 11th-century semi-annular crypt.
A bit of history
Definite reports date the settlement to ancient Roman times, and the church's building material is most likely salvage from nearby archaeological excavations. Its building began, on ancient remains, in the period of the 8th century. Destroyed by the Saracens it was restored several times, until it reached the 12th century, when it assumed the appearance we still admire today. Archaeological excavations are currently underway in front of the sanctuary to investigate the ancient Roman settlement more thoroughly.
Trivia
In the 1800s, the frescoes were covered by a coat of lime and were not discovered until a century later, in the 1920s. It was during the lime removal work that it was discovered that in one of the panels Jesus has a rather unique feature: he has three feet. Surely, the artist had not been satisfied with his first drawing and had tried to cover it up, but fate, or chance, wanted to bring his original work to light as well.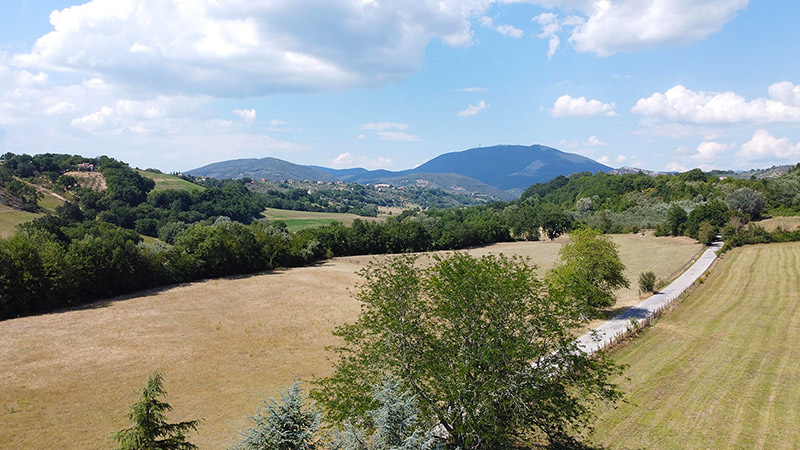 The panorama around the Sanctuary
To make travel arrangements
Collections
Discover places and related research
The Map thanks:
Collections
Discover places and related research