269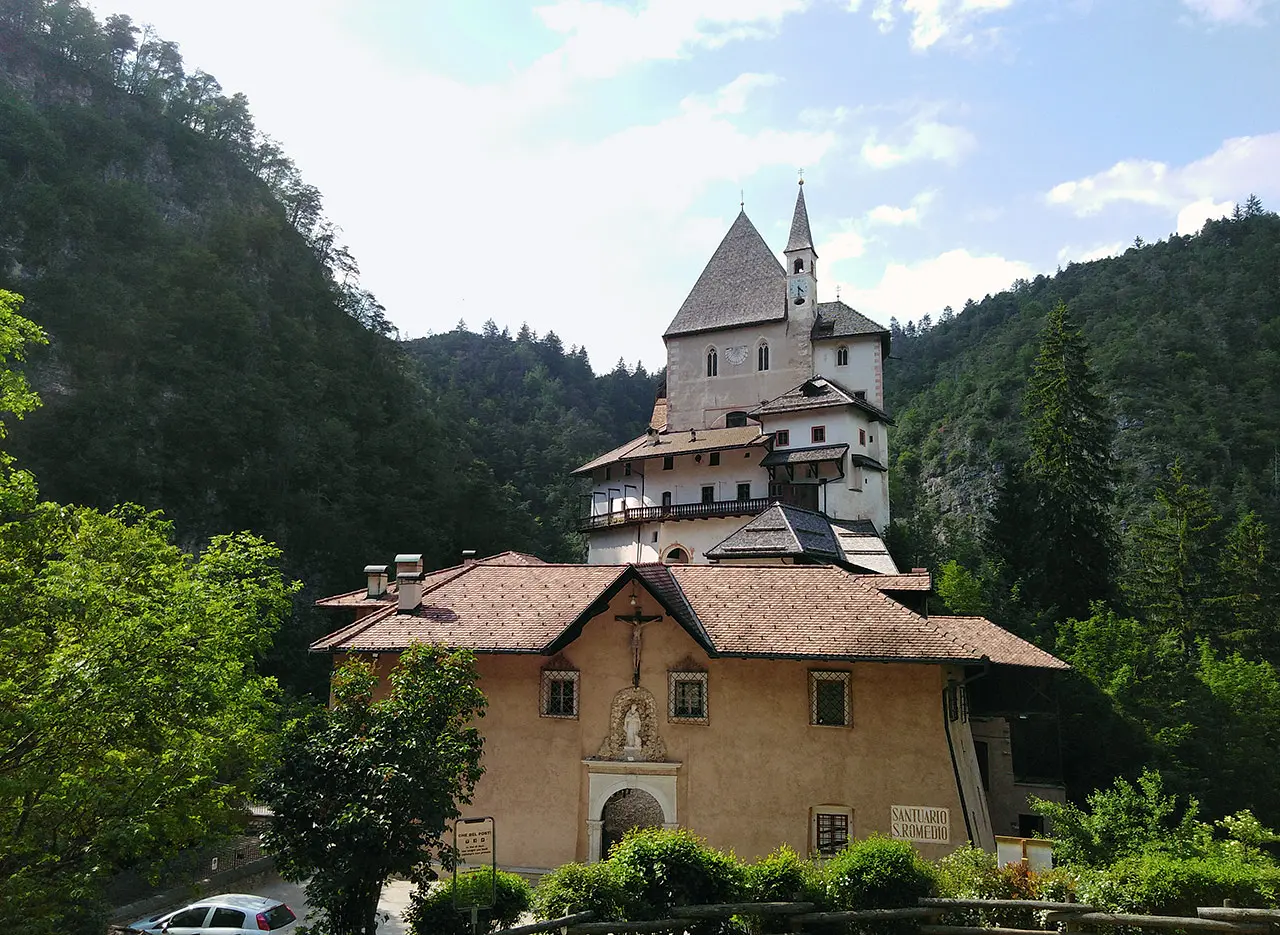 Shrine of St. Romedius
A hermitage with the flavor of a fairy tale



Automatically translated page.
What it is and where it is
In the heart of the beautiful Val di Non, just a few kilometers from San Zeno, stands the Sanctuary of San Romedio, one of Europe's most impressive pilgrimage sites. Nestled in the woods, the hermitage is perched on a rocky spur over 70 meters high and dominates the valley below from up there. Five overlapping little churches built between 1000 and 1918 are connected by a steep staircase consisting of 131 steps.
Why it is special
It's impossible not to feel a sense of wonder when grasping the complexity of this suspended construction. It is like standing before an image from a storybook. The shrine, which arose to honor the remains of St. Romedius, who is buried here, is the result of a long sequence of modifications that overlapped each other, so much so as to generate in the observer a feeling of irreducible precariousness. Today it is recognized as one of the most interesting examples of medieval Christian art in the country.
Not to be missed
A very suggestive path that winds along the route of an ancient 19th-century canal leads to the Sanctuary. The walk, suitable for everyone, starts from the parking lot of the Rhaetian Museum in Sanzeno and then creeps into the lap of a large canyon. Sections to be walked in the rock alternate with others on a wooden footbridge, offering magnificent overhanging views of the surrounding nature. The trail ends at the foot of the climb that leads to the hermitage. January 15 is celebrated on St. Romedius Day with mass and the traditional pilgrim's dish of tripe.
Trivia
Since the 1950s, the shrine has been known to house a bear inside an enclosure. Legend has it that St. Romedius, wishing to meet St. Vigilius, Bishop of Trent, decided to start the pilgrimage on the back of his horse. Just before departure, however, a bear pounced on the animal and mauled it. Without hesitation St. Romedius approached the bear and bade it to carry him to his destination. And miracle it was. Inexplicably, the bear obeyed, harnessed himself and led the hermit to Trent on his rump.
To make travel arrangements
Collections
Discover places and related research
The Map thanks:
Collections
Discover places and related research