8004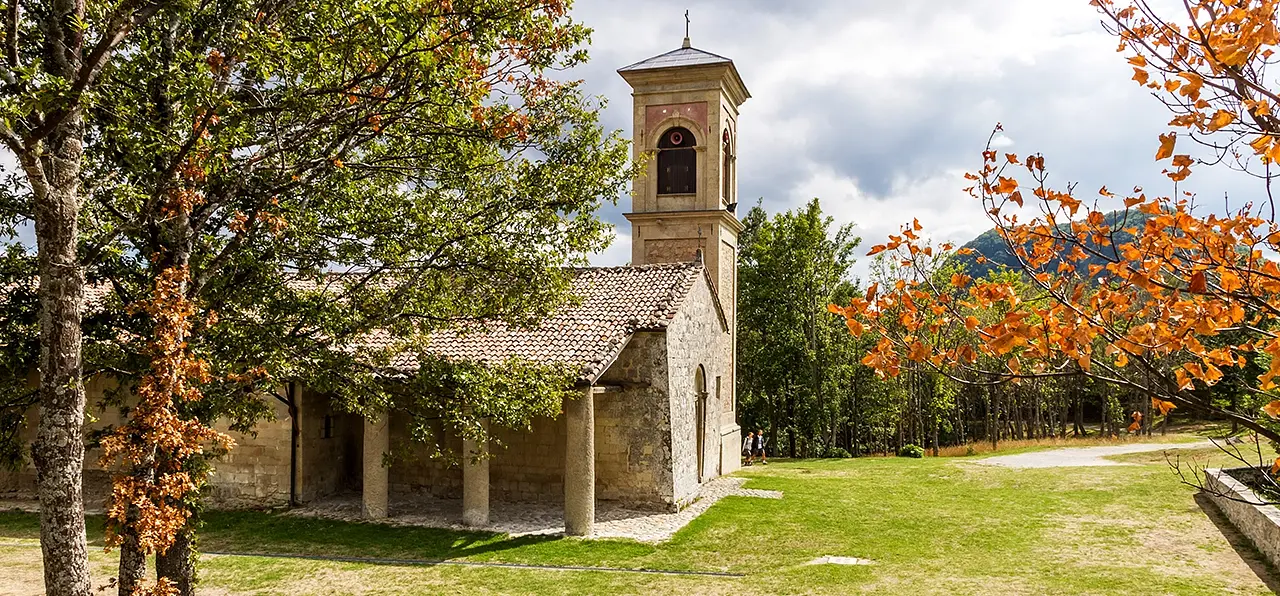 Sanctuary of Montovolo
Discovering the Sinai of Bologna



Automatically translated page.
What it is and where it is
What does Bologna have to do with Mount Sinai? If you say nothing, it means you do not know Montovolo. On the top of this mountain are two ancient buildings of worship, so charged with history and suggestion that they earned Montovolo the nickname Sinai Bolognese, that is, the sacred mountain of the place. The largest is the Sanctuary of the Blessed Virgin of Consolation, which dates back to 1211. The second is the Oratory of Santa Caterina, built as an ex voto by the Crusader Knights returning from Danieletta's crusade.
Why it is special
The nature and landscape here are beautiful. Meadows and forests, wide vistas and even cliffs, invite one to commune with nature and in deep contact with oneself. And it is in the midst of so much beauty that the little jewel of mountain Romanesque architecture, the Oratory of St. Catherine, which hides beautiful decorations inside. A little farther on is the vault of the Sanctuary, flanked by a squat bell tower that is not very tall, but still large compared to the church, made sympathetic, almost irresistible by the side portico supported by three rounded, almost pudgy columns.
Trivia
The credit for Montovolo's fame is not due to Christianity alone. Over the years, numerous archaeological finds have been unearthed here, testifying to the presence of ancient Etruscan and Roman settlements, which in turn considered this mountain sacred. Here, then, this place is clothed in ancient legends and mystery.
To make travel arrangements
The Map thanks: