1107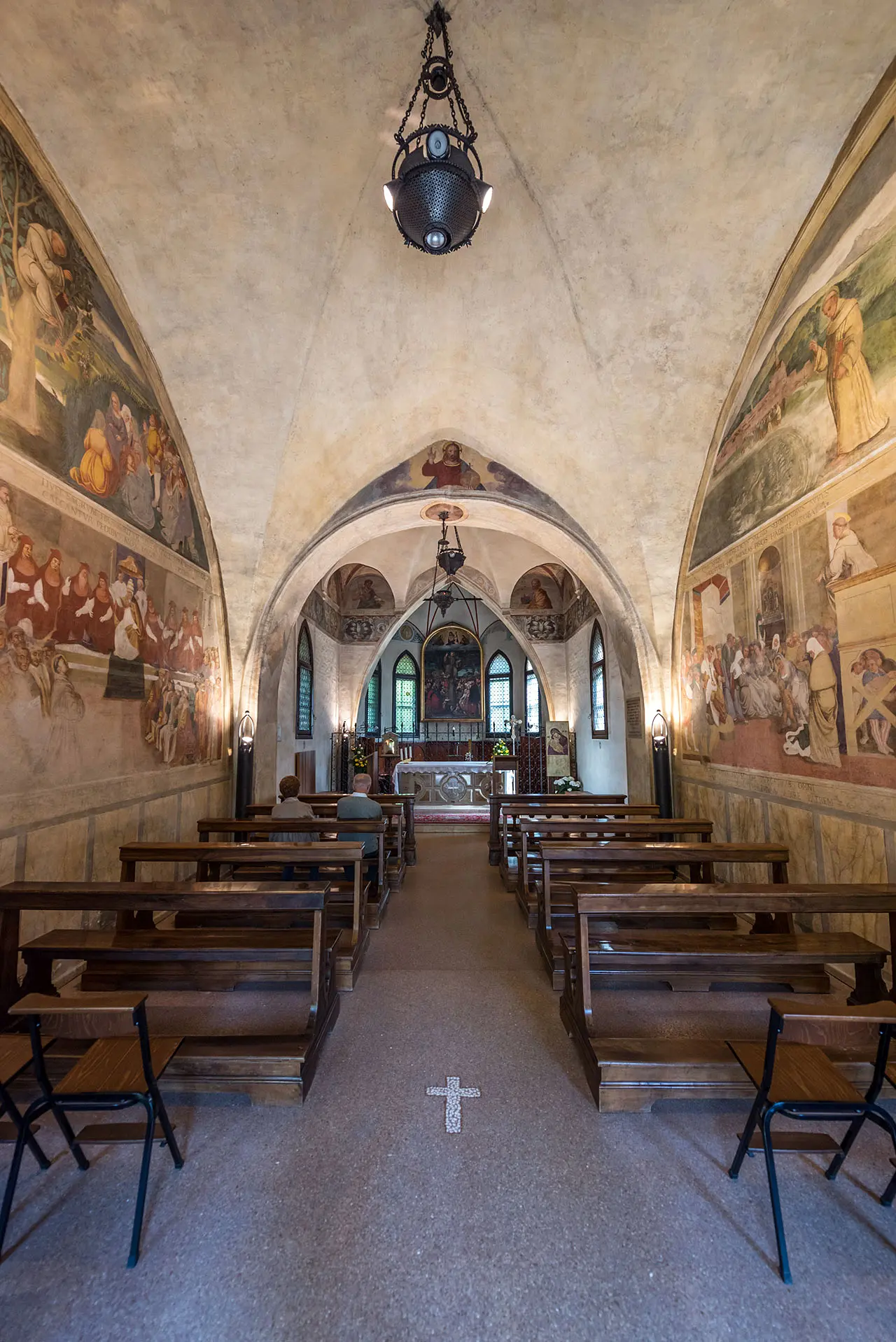 Sanctuary of the Walnut Tree
The tree house, refuge of children and saints



Automatically translated page.
What it is and where it is
We are in Camposampiero, a place that boasts memories of the presence of St. Anthony. Not far from the Sanctuary of the Vision, an avenue lined with walnut trees leads to a second religious building. At first glance, it is a sober but elegant little church, with its light pronaos and three spires, two lateral and one central. The latter houses a statue of St. Anthony.
Why it is special
In this place in the 13th century, there was a walnut tree, particularly dear to St. Anthony. The uniqueness of this tree lies in the fact that a bed was built there that allowed Anthony to rest and maintain contact with the many faithful who sought him out. The shrine points to and guards the place that housed the saint and was a shelter, almost a home, for him. Apparently, the exact spot where the tree stood corresponds to the altar. Entering here gives a special thrill, because, think about it-it's a bit like visiting his home.
Not to be missed
Once you pass the pronaos, you find yourself in a rectangular room divided into three zones: the first bay houses a cycle of frescoes telling the life and miracles of St. Anthony. The frescoes of the second are concentrated in its lunettes and are dedicated to Saints and Blesseds portrayed in half-length. Finally, the apse. Here is kept a canvas attributed to Bonifacio da Verona and probably made around 1536. It depicts Anthony on the walnut tree speaking to the faithful.
A bit of history
In the spring of 1231, a weary Anthony sought refreshment in these parts. It was Count Tiso who had the shelter built for him on the walnut tree. The first core of the shrine was built in 1432, desired by a community of friars and a local nobleman. A second part was added some 30 years later. The apse, on the other hand, had to wait until 1865, but what we see today is the result of the 1901 neo-Gothic makeover.
Curiosities
Looking closely at the facade one notices that in its upper part it is decorated with 12 white arches interrupted in the center by the niche of the spire that houses the statue of St. Anthony. If we also include the niche in the count, we arrive at 13 arches. Randomness or homage to the saint's day of death?
To make travel arrangements
Collections
Discover places and related research
The Map thanks:
Collections
Discover places and related research