210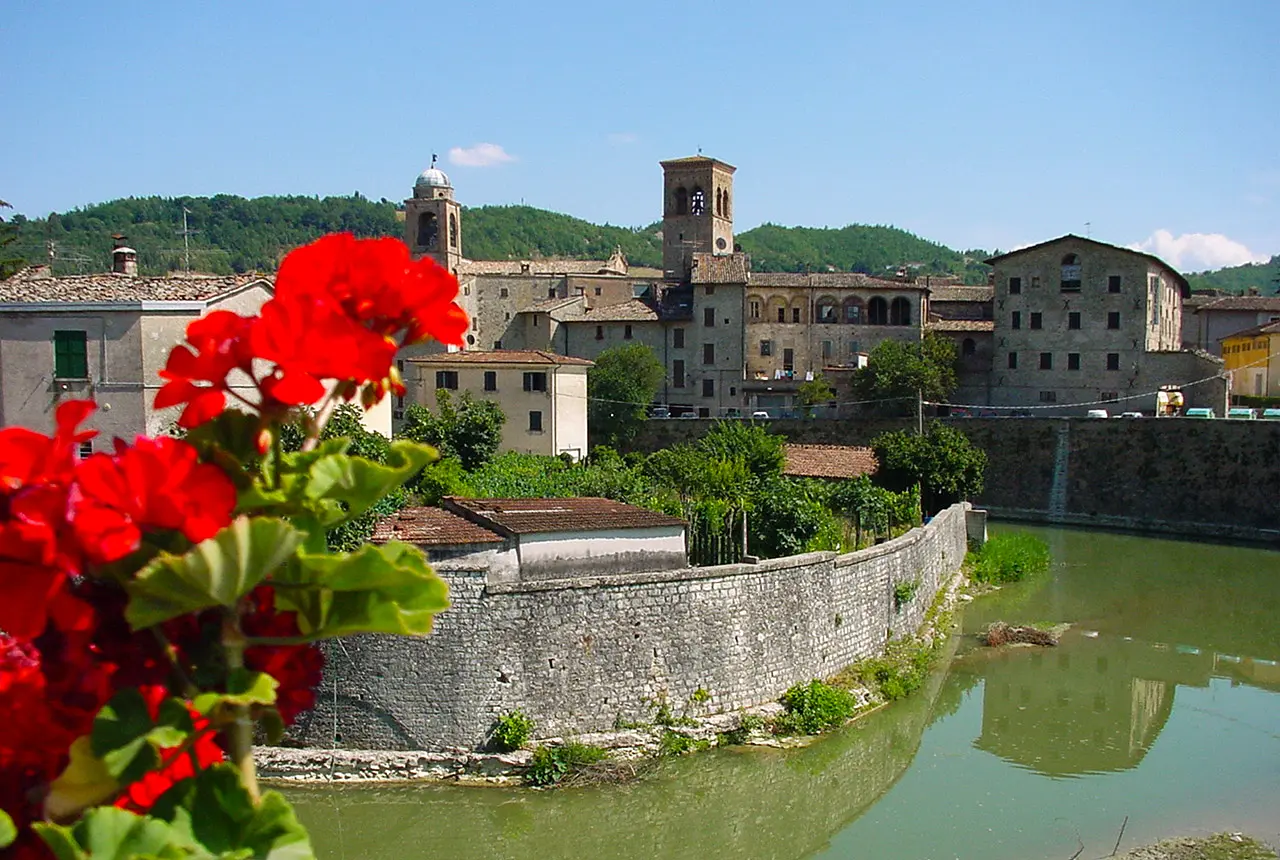 Automatically translated page.
What it is and where it is
The first time I set foot in Sant'Angelo in Vado was almost by accident. A lucky detour, an unhurried day and a good supply of curiosity favored the discovery in this enchanting village in the upper Metauro Valley, set in an idyllic landscape. Rising on the ruins of the ancient Tiphernum Metaurense, Sant'Angelo in Vado is a romantic town where history, culture, art, traditions and the exquisite products of the land blend harmoniously. It was one of those times when I felt chance smile upon me.
Why it is special
Sant'Angelo in Vado is a town of hidden treasures: behind the mighty gates of the palaces in the center hide wonderful courtyards, while the streets of the village guard centuries-old buildings, wise singers of legends and remote anecdotes. The Palace of Reason, the Cathedral, the Church of St. Catherine of the Bastards, the Church of St. Mary Extra Muros, just outside the city walls, and the Monastery of the Servants of Mary make up an enormous historical-artistic heritage worth visiting.
Not to be missed
Poplars, willows, acacias and hawthorns resemble the ornamental motifs of a scenic backdrop designed with the intention of highlighting the Sasso Waterfall, nearly 15 meters high and considered among the most beautiful crags in Italy. A hidden gem, were it not for a small sign near the craft area of Sant'Angelo in Vado. So when you get there, it seems as if it should have happened to you the privilege of being able to enjoy such beauty.
A bit of history
Of medieval origins, Sant'Angelo in Vado was from the 9th century the capital of Massa Trabaria: a forest province of the Church State. Around the middle of the 15th century it became part of the Duchy of Urbino and shared its fate. In 1636 Pope Urban VIII elected the small village as a city and promoted it to a diocese. It was from here in 1849 that Giuseppe Garibaldi passed on his flight after the fall of the Roman Republic.
Curiosities
The hatter, the blacksmith, the cooper or the shoemaker: who remembers them? Traditions now almost lost find refuge in the Museum of Old Trades, which aims to recover and enhance the cultural identity of the area. The basement of Palazzo Mercuri displays documentations of the most important crafts such as cabinetmaking, wood carving, goldsmithing and wrought iron work. A well-organized microcosm aimed at countering oblivion.
To make travel arrangements
Collections
Discover places and related research
The Map thanks:
Collections
Discover places and related research