2195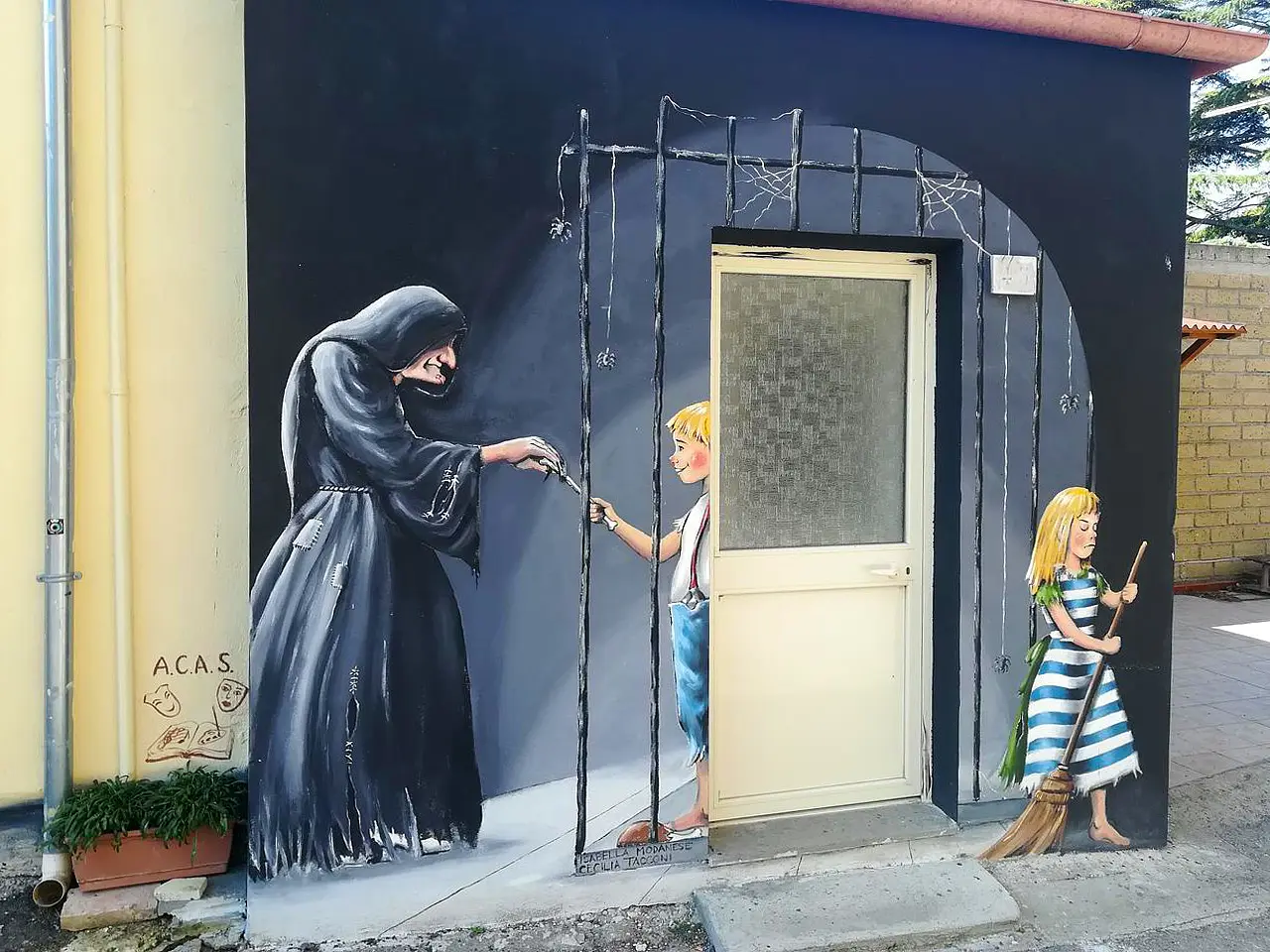 Sant'Angelo of Roccalvecce
The country of the female artists


Automatically translated page.
What it is and where it is
In the heart of the Teverina Valley is a small village. Surrounded by olive trees, oaks, cultivated fields and cherry trees, it has remained somewhat removed from modern, hectic life. Its narrow streets still smell of cut hay and are walked by the few souls, no more than 150, who still live here. It was about to succumb to abandonment, the little hamlet of Sant'Angelo di Roccalvecce, but as in fairy tales, a bit of magic and a lot of good will have changed everything here.
Why it's special
They may not be magic, but their imagination and their hands have performed a miracle: it was they, all women, all artists, who reproduced the bright colors of fairy tales on the walls of the houses in Sant'Angelo. Here then are Hansel and Gretel, Alice in Wonderland, Peter Pan and many other characters from our childhood. Everything gives off a disruptive joy that has brought new life to the village, and it doesn't stop at the walls. Even the streets of Sant'Angelo have been embellished by the presence of art installations, bas-reliefs and sculptures.
Not to be missed
Among the various murals that color the streets of this small village, the one dedicated to Don Quixote and the one with the witch from Hansel and Gretel are worth a look. The vivid colors and enveloping shapes immerse the viewer in the images. The fact that they are made on the walls of houses and often harmonize and complement the architecture brings the fantasy world into the real one. It is like being inside a storybook.
A bit of history
In June 2017, tired of seeing decay gradually take over the village, Gianluca Chiovelli and his sister Paola started the "Sant'Angelo paese delle fiabe" project. With some initial difficulties, the project lived on thanks to the stubbornness of the two brothers and the creation of the cultural association ACAS (Associazione Culturale Arti e Spettacolo). Immediately, contacts with the world of street art, almost all of them female, began to be made in order to create a country of "female fairy tales." The results were not long in coming: tourists arrived, new blood for local merchants, even a couple of B&Bs opened.
Curiosity
Not only fairy tales, but also history and tradition: the cycle of murals was then joined by the first Medieval Walk between Roccalvecce and Celleno, which will be followed by other projects to revitalize the folklore and naturalistic sites of this corner of Italy. In fact, in the pipeline is the creation of a series of "Paths of castles and fairy tales."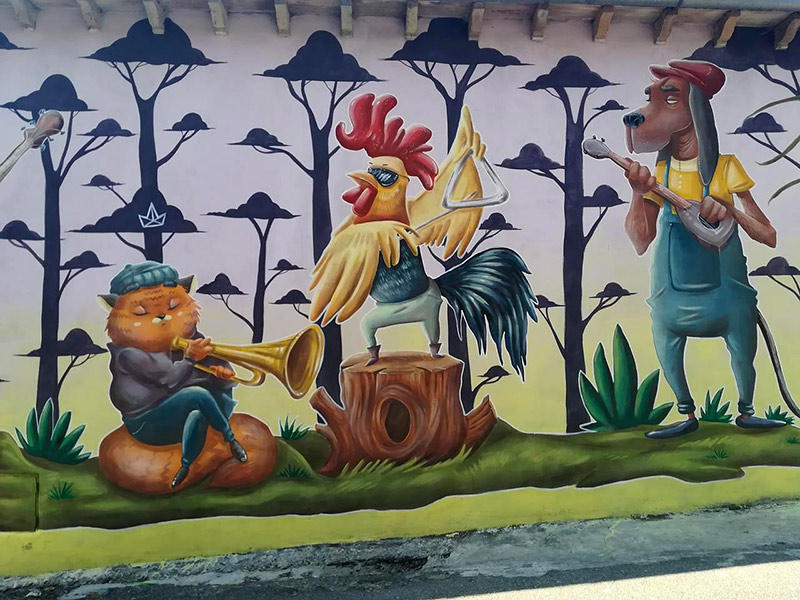 The Three Musicians of Bremen - Ph: Matteo Imperiali (CC BY-SA 4.0)
To make travel arrangements
Collections
Discover places and related research
The Map thanks:
Collections
Discover places and related research