599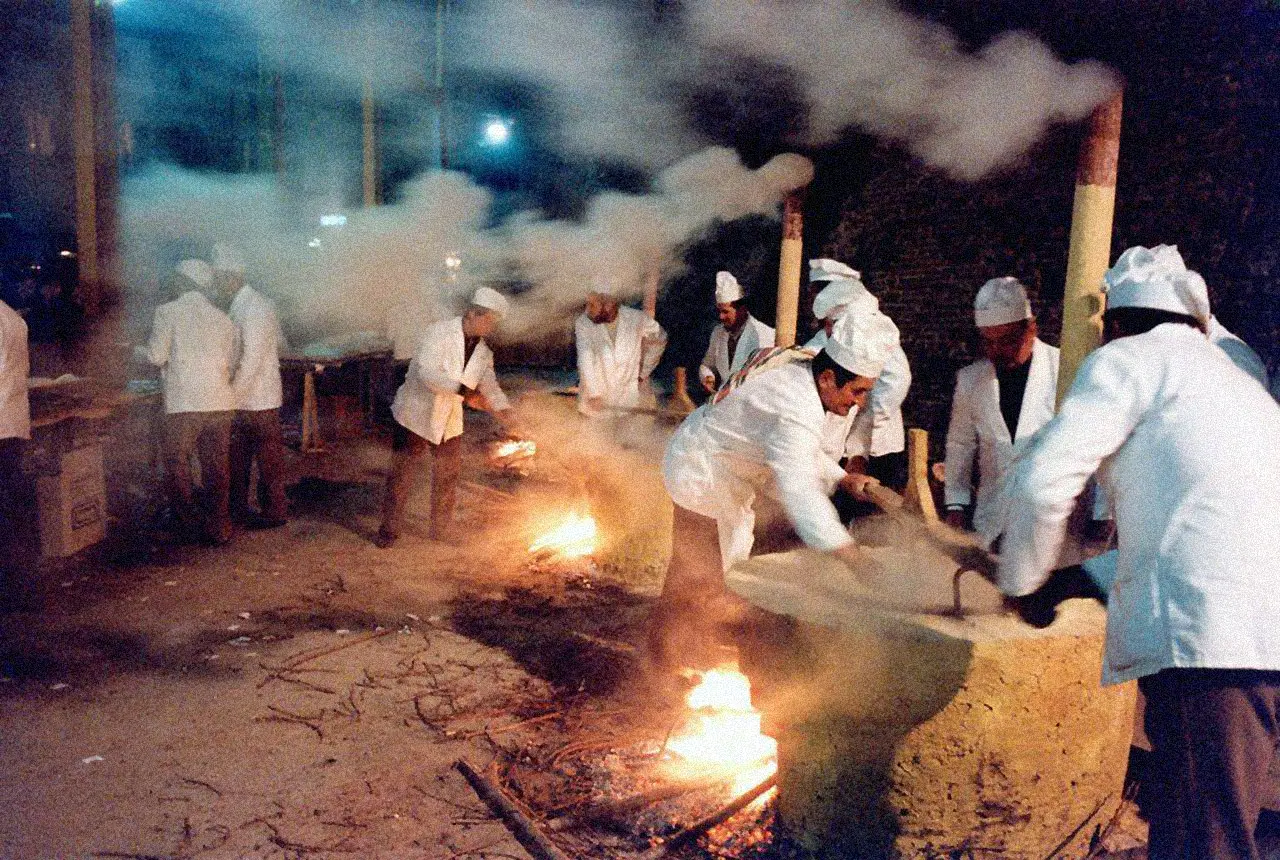 San Costanzo and the Polentara Festival
The rare beauty of traditions that bring people together

Automatically translated page.
Heartwarming cheerfulness
There are flavors and emotions that must be enjoyed in the right context to be fully appreciated. If you permit, it will be my pleasure to guide you through what is perhaps the oldest festival in the Marche region. We are traveling from Fano in the direction of Senigallia. It is the end of winter, Carnival has just given way to Lent. The cold we now carry even in our bones, and from a distance we see the walls and bell tower of San Costanzo. Today, however, they are illuminated by a warm light, as of so many small fires, and scents are released into the air that reach straight to our stomachs, which do not fail to respond sonorously to the call.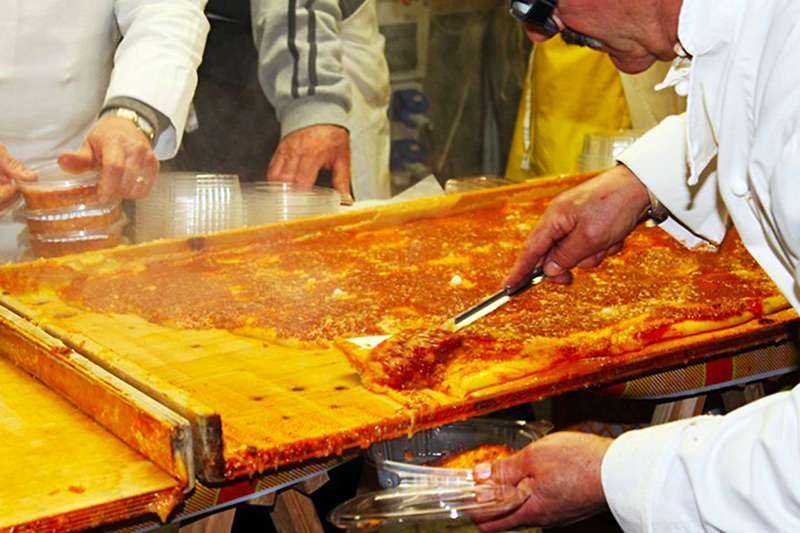 Ready to taste
Entering the village, to greet us we find esplanades of hot polenta topped with meat sauce and cheese and, all around, cheerful master polentari busy stoking the fires of the fornacelle, the ovens specially built for the festival, or turning the polenta in the cauldrons. The cheerfulness of the people and the flickers of the flames warm the heart, while our senses surrender and scents and flavors radiate throughout the body a pleasant warmth.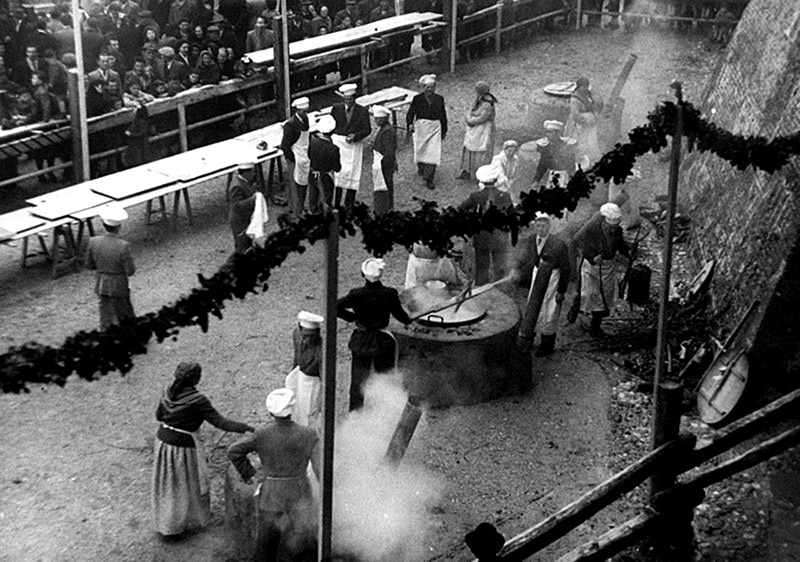 The festival a few decades ago
Keepers of traditions
The heat of the fires and the crackling of the flames burning in the forks well represent the cheerfulness and overwhelming power of hospitality found here in San Costanzo. Polenta is flattened on the tables, covered with a layer of meat sauce, all crowned with cheese, as per the ancient recipe jealously guarded by the carters of San Costanzo. The smile with which it will be offered to you, impossible as it may seem, will manage to make it taste even better.
The story goes that in the eighteenth century the nobles celebrated Carnival in the Teatro della Concordia in San Costanzo and had tables of unseasoned polenta prepared outside to make up for the excesses of the feast and because Lent was now coming. Some of this polenta was also served to the people. This custom continued into the nineteenth century, but for various causes it lost its annual cadence. It was the carters of San Costanzo, at the beginning of the last century, who brought back this festival, which became a regular event. Today, it is a popular tourist event, so much so that it was decided to double it by offering it also in July for those who could not travel during Lent.
To make travel arrangements
Collections
Discover places and related research
The Map thanks:
Collections
Discover places and related research