26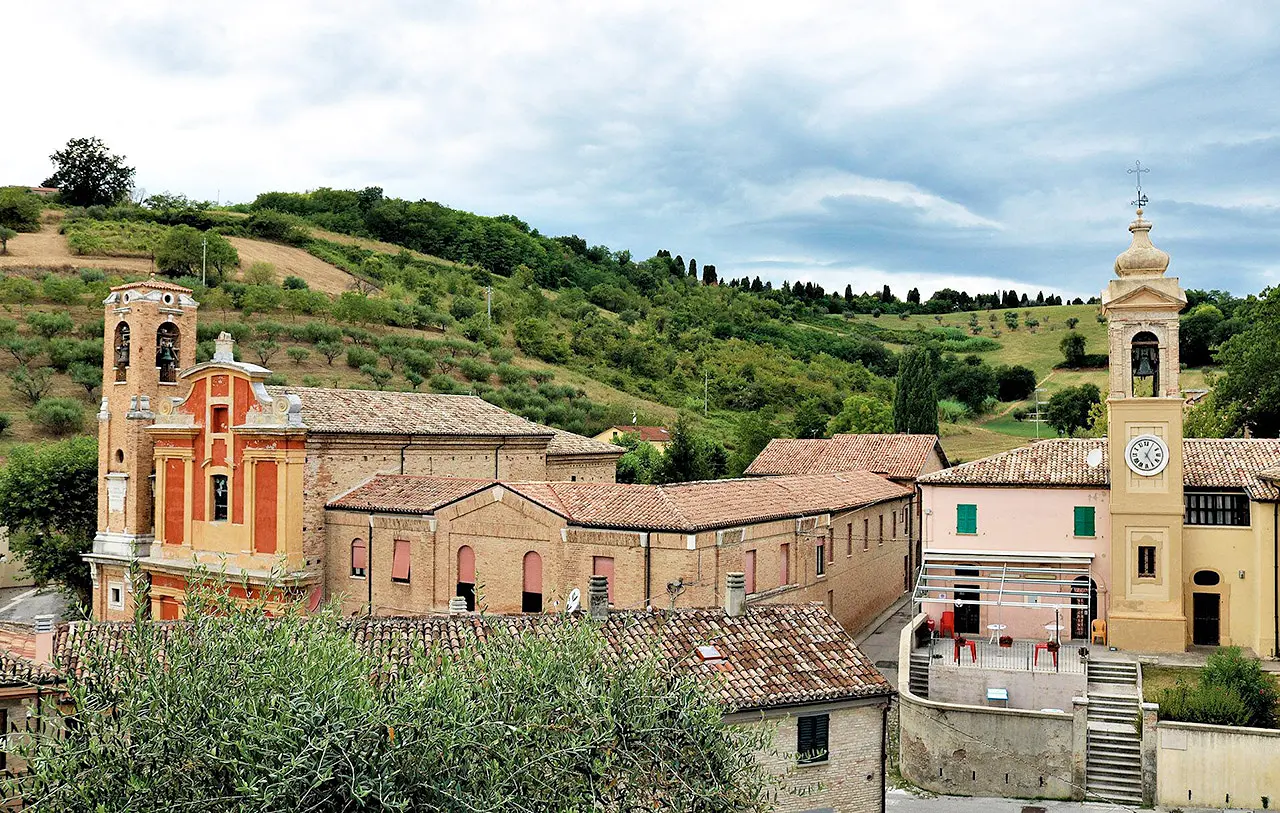 Saltara
A medieval village suspended between the hills and the sea


Automatically translated page.
What it is and where it is
Saltara is a small ancient village 20 kilometers from the sea, on the slopes of lush hills covered with olive trees. A city wall encloses the narrow streets of the historic center. A majestic flight of steps leads to the heart of Saltara. Below stretches the village square, with noteworthy buildings.
Why it is special
The ancient, vessel-shaped walls open up a gateway to the main staircase leading to the Malatesta-era covered markets (1489): this is a long portico that once housed a market famous throughout the valley. Outside the city walls are the former Church of the Fonte (16th cent.), the Church of the Gonfalone and that of St. Pier Celestino. Not far away are the Villa Church and the Balì Museum. The Museo del Balì, dedicated to science and astronomy, is worth a visit: located in a very atmospheric place, it houses a prestigious planetarium.
Don't miss
In March, the streets of Saltara come alive with a procession in traditional dress, on the occasion of the procession of the Dead Christ. Since 2000, during the month of July, Saltara has been dedicating its town sites to art, music and food and wine specialties. The event is known as "Saltarua." Among the specialties to be enjoyed is PDO-marked olive oil.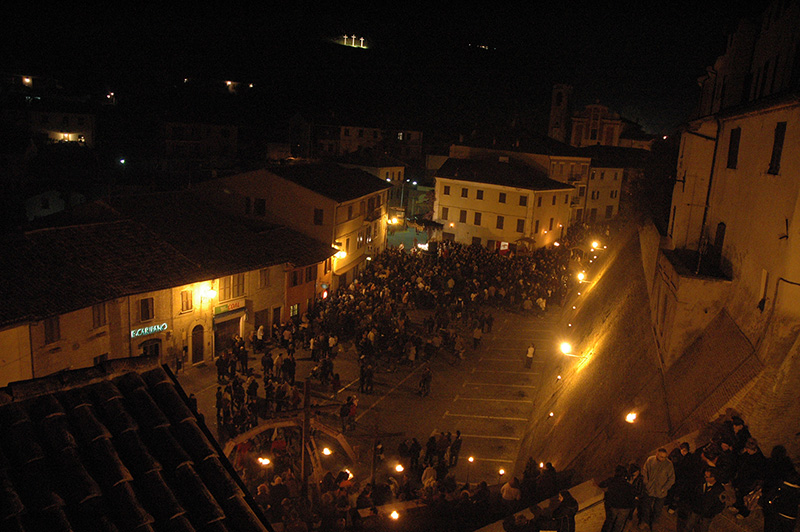 Procession of the Dead Christ
To make travel arrangements
Collections
Discover places and related research
The Map thanks:
Collections
Discover places and related research