3643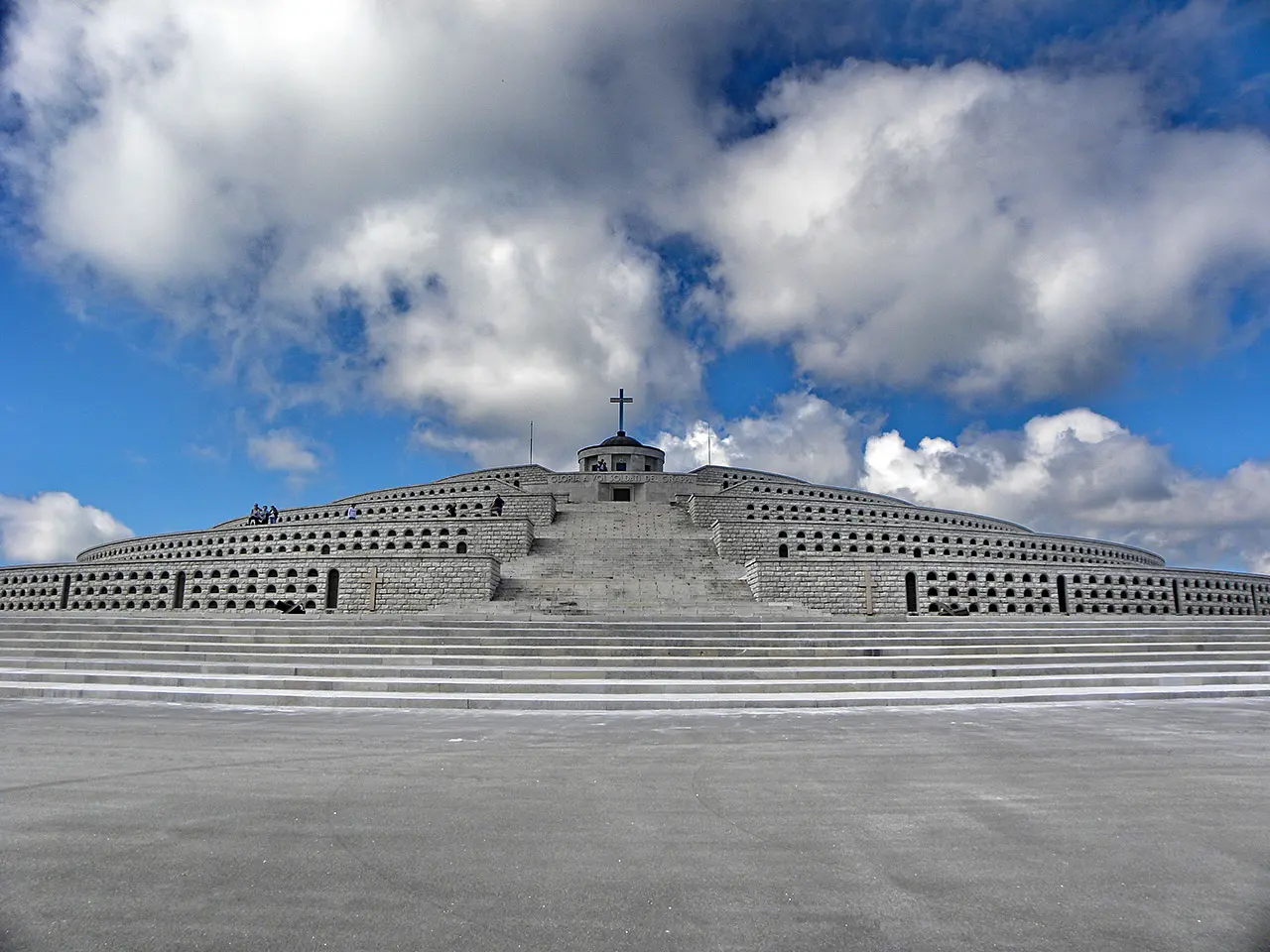 Mount Grappa Memorial
There are no words to express the emotions one feels in its presence, only silence


Automatically translated page.
What it is and where it is
The summit of Mount Grappa is much more than a place. It is silence, it is memory, it is pain. Its beauty was disrupted during the Great War and, shortly thereafter, restored, though irrevocably different, no longer natural or serene. The Sacrarium was inaugurated in 1935 and contains the remains of the fallen of the Great War who previously rested in improvised cemeteries scattered throughout the massif. They were later moved to this large cemetery-monument, thus finding a worthy burial.
Why it is special
It is impressive to stand at the foot of the long, too long, staircase separating the two semicircular sections that, like the circles of Dante's purgatory, house the Italian fallen on one side, Austro-Hungarian on the other. High up in the shrine, the Madonnina watches over everything and everyone, she, who had long been welcomed here on the mountain, and who survived the war in spite of everything. But it is not yet the end: the Via Eroica continues its path in memory, skirting other mounds and leading to the Portale Roma, to the observatory from which to search with the eye for all the other peaks that have seen suffering and devastation.
Not to be missed
Every first Sunday in August a solemn Holy Mass is celebrated in remembrance of all the fallen. But one cannot limit remembrance to just one day a year, and so adjacent to the shrine stands the Milan Barracks, where a museum can be visited, and a little further on is the Vittorio Emanuele Tunnel, a complex system of underground trenches that runs underground at the summit of Grappa.
Trivia
At the shrine rests Hungarian soldier Peter Pan (loculus 107) who died in battle in 1918. His name evokes special interest in children; in fact, his grave is often visited by little ones who bring wild flowers and tender messages of affection in front of him.
To make travel arrangements
Collections
Discover places and related research
The Map thanks:
Collections
Discover places and related research