3911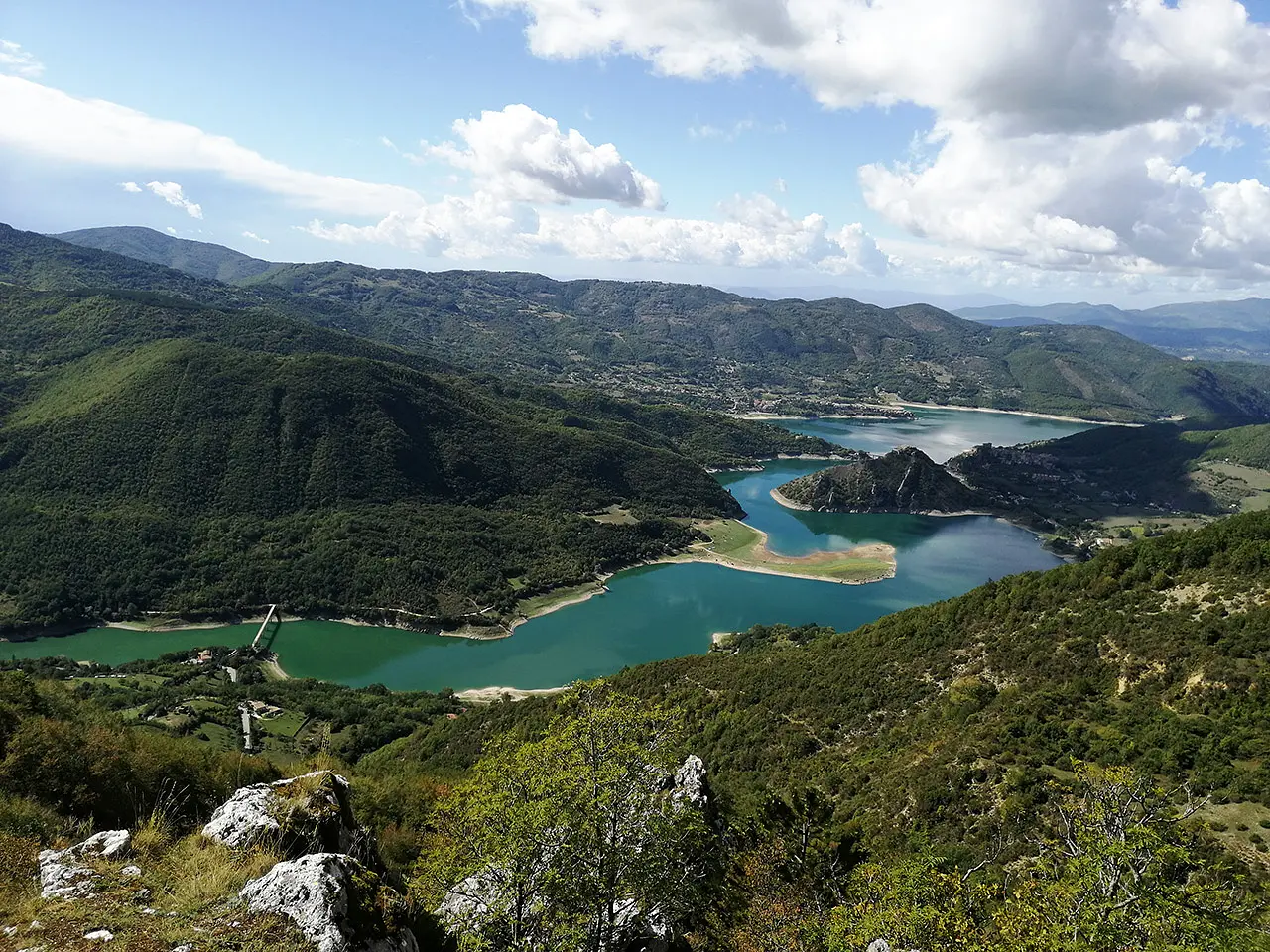 Ruins of Mirandella
A walk through Ascrea's ancestral history


Automatically translated page.
What it is and where it is
The ruins of Mirandella tower above the slope of Mount Filone overlooking Lake Turano. The view from up here is well matched by the historical depth of these ruins, which boast an indissoluble link with Ascrea: Mirandella, in fact, is the encastellation whose gradual abandonment, along with that of the Bulgaretta settlement, coincided with the occupation and definition of the present village. In a nutshell, coming here is like diving into Ascrea's ancestral past, among the remains of ancient houses abandoned to their lonely fate.
Why it is special
The site is accessible via two different trails that offer the hiker enchanting brushstrokes of the Mount Navegna and Cervia Nature Reserve area. The first, the steepest, climbs Mount Filone and showcases the colors of the Obito Gorge, offering a sharp view of the famous golden eagle's nest among the rocks of the overlooking Mount Cervia. The second, the longest, touches the villages of Acquaviva and Fonte Le Forche among unique views, then crosses a pine forest to reach Mirandella.
Not to be missed
The two paths join just before crossing the ruins and leading to the top of a cliff, from which there is a fabulous view of the Valley and Lake Turano. And it is in front of this view that one understands the strategic importance of Mirandella's position in controlling the surrounding territory.
A bit of history
The earliest certain date on the existence of the settlement is 1182, which is the one reported on a papal bull of Lucius III that mentions the church of Santa Maria di Mirandella, positioned between those of Sant'Anatolia in Thora and Sant'Angelo in Cervia.
Trivia
The very church of Santa Maria di Mirandella is traditionally identified by the inhabitants of Ascrea with a building distinguished from the other ruins by its rectangular plan. Who knows if they are right, but it is poetic to think that there is some form of ancestral memory that helps them orient themselves among the houses of their ancestors.
To make travel arrangements
Collections
Discover places and related research
The Map thanks:
Collections
Discover places and related research