6406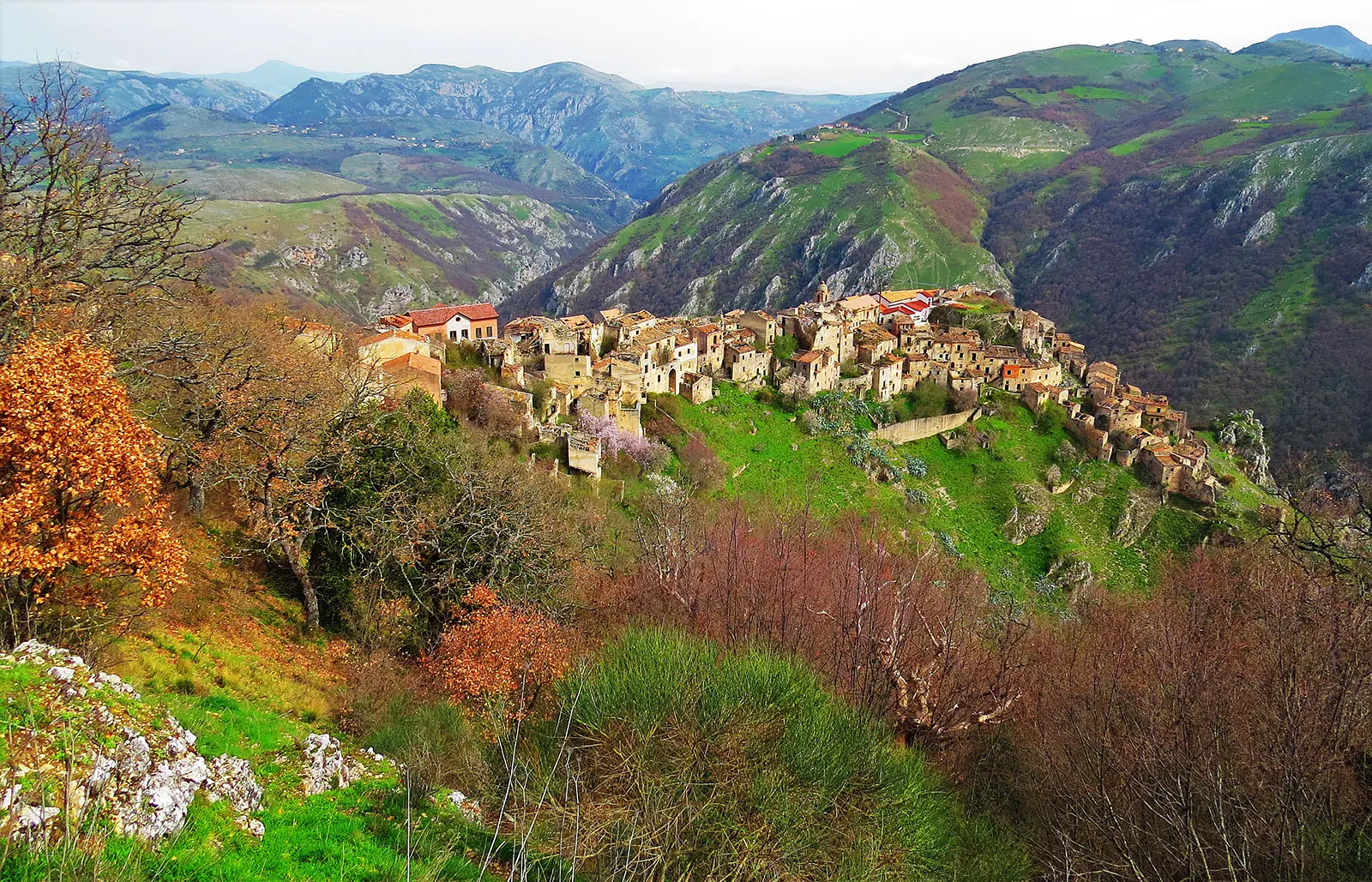 Romagnano al Monte, ghost town
The old and the new together in Campania's smallest village


Automatically translated page.
What it is and where it is
Romagnano al Monte is located in the province of Salerno, on the border with Basilicata. It rises in an area of rugged and quite unique beauty: the ancient village, abandoned after the Irpinia earthquake, is built on a rocky outcrop overlooking the gorges of the Platano River and the Bianco River. It is the smallest municipality in Campania.
Why it is special
Romagnano al Monte today is divided into two parts, one new and vital in the town of Ariola and the other, two kilometers away, crystallized in a very specific moment: that of the 1980 earthquake. And it is precisely here that our steps take us. The deeper we go into the ghost town overlooking the Platano River, the more surreal the atmosphere becomes. We walk in silence through the winding streets, between the ancient ruins of the castle and church and the more recent ruins of collapsed houses, overgrown by vegetation, from which faint traces of daily life still shine through.
Not to be missed
ThePlatano River Gorge and the course of the White River are to be counted among the many places of natural interest in the municipal area. The former appear as a deep canyon carved by water into the limestone rock and for a short stretch also serve as the border between Campania and Basilicata. This canyon can also be explored on foot when the river is dry, allowing you to fully immerse yourself in a wild environment.
A bit of history
The region was part of the"ager Volceianus" in late Roman times and was known as "fundus Romanianus" because of the patrician family that held the property and gave the village its name. A minor castle built around the year 1000 was the first nucleus of the settlement, and the first documented record of the village dates back to 1167. The plague of 1656, the earthquake of 1694, the famine of 1763-64, the brigandage of the early 19th century, and finally the earthquake of 1980, describe an area often challenged by unfavorable events. After the disastrous Irpinia earthquake, the inhabitants of Romagnano moved further downstream, abandoning the ancient settlement for good.
To make travel arrangements
Collections
Discover places and related research
The Map thanks:
Collections
Discover places and related research