7937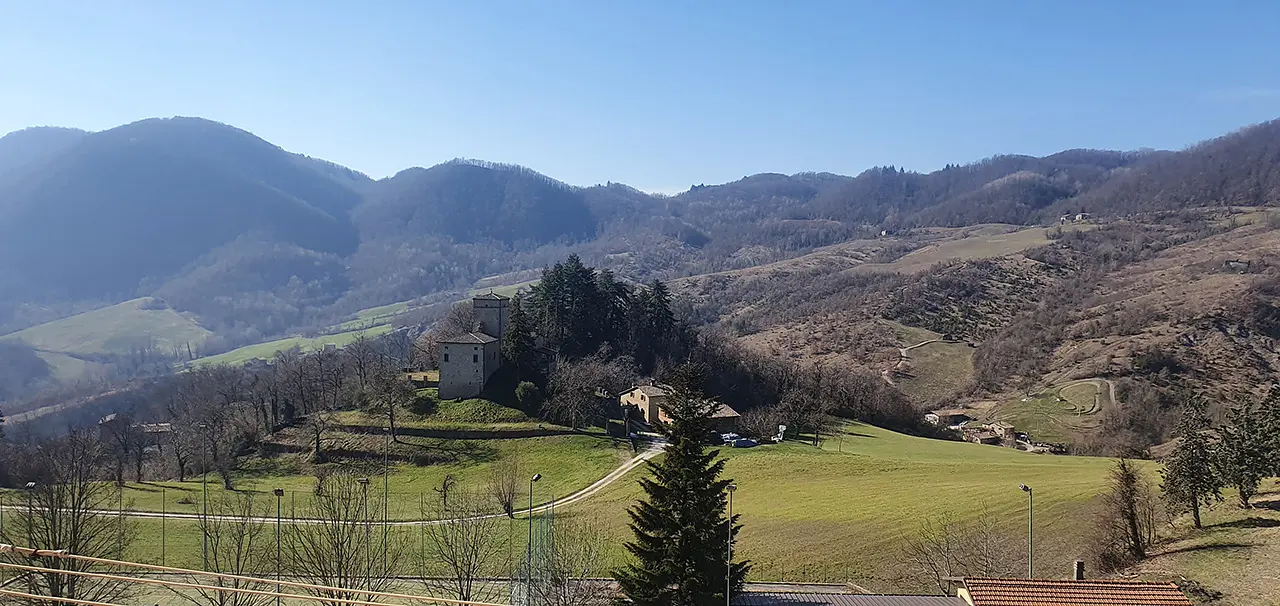 Rocca di Roffeno and the tower-houses
Tower houses and the ancient parish church tell us about the ancient Matildic village of Rocca di Roffeno



Automatically translated page.
What it is and where it is
Rocca di Roffeno is a hamlet of the municipality of Castel D'Aiano, in the province of Bologna. This delightful village nestled on a gentle slope 750 meters above sea level dominates the beautiful Vergatello valley. All around the village rise several heights, as if to protect it from the advance of time: Mount Rocca to the north, the "Castellana," Spicchione, Spè, and Serre mountains to the south. And walking through the village, it seems that the heights succeed in their intent: among ancient buildings and narrow streets, Rocca di Roffeno is a little gem where time seems to stand still.
Why it is special
When one arrives in Rocca di Roffeno, three elements stand out: the long history that has caressed the stones of the village; the friendly welcome of its inhabitants, happy to share their beautiful land and traditions, including culinary ones, with those who want to discover it; and a wide and deep panorama, full of wonders to be discovered at a slow pace. To this end, there is a dense network of trails to be tackled on foot or by bike. Examples are the Piccola Cassia and Linea Gotica trails, which starting from the town lead to the surroundings to discover its history and beauty.
Not to be missed
Downstream from the village stands the parish church of San Martino. The present building, dating from 1700, was built on the remains of a pre-existing Romanesque parish church dedicated to St. Mary, of which a small square apse dating from around the 12th century is recognizable in the base of the present bell tower. Inside the church are several valuable paintings, including a "Deposition," attributed to Dionisio Calvaert, a depiction of the "Madonna and Child" by Spagnoletto and other canvases attributable to painters of the Bolognese school, as well as a carved confessional of 18th-century workmanship as well as a valuable wooden tabernacle from 1486 and some frescoes from the Romanesque period.
A bit of history
Various finds testify to the presence of man as early as the Proto-Villanovan period and in the Iron Age. In addition to overlapping hut bottoms, pottery shards and material in everyday use, including even a woman's copper hairpin, have been recovered in Rocca di Roffeno. The present structure of the village, however, is unmistakably medieval, characterized by numerous medieval defensive constructions. One must instead wander into the surrounding area to discover more recent traces: this is where "The jump off" (the last leap) took place, that is, the breakthrough of the German defenses on the Gothic Line by the Allies.
Trivia
The famous painter Giorgio Morandi chose Rocca di Roffeno for his summer stays from 1934 to 1938. The village and its countryside are portrayed in many of the more than 18 works he created in his residence at the thirteenth-century Casa-Torre del Monzone.
To make travel arrangements
The Map thanks: