3038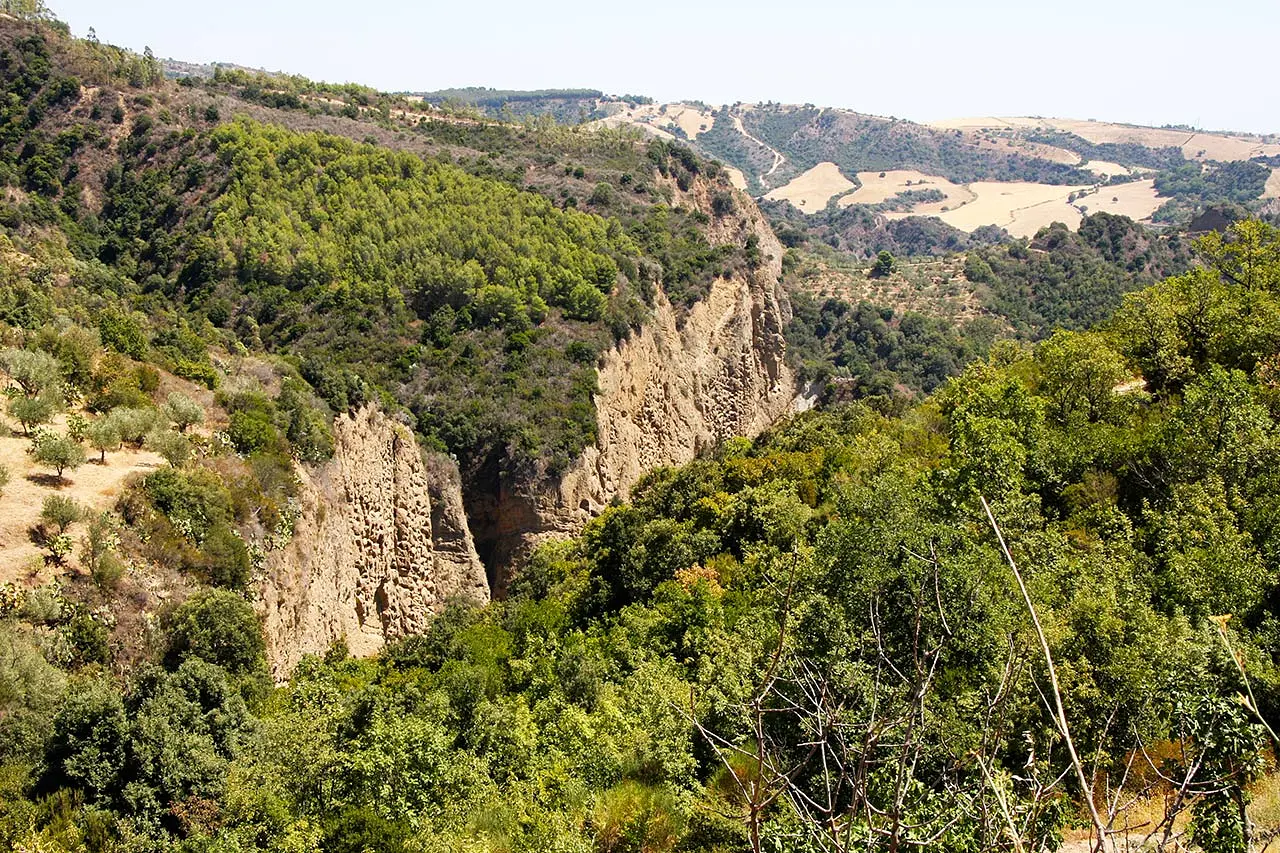 Valli Cupe Nature Reserve
Discovering very long canyons, nameless ruins, and a Good Giant


Automatically translated page.
What it is and where it is
Located at the foot of the Sila plateau at the center of a magnificent natural, historical and cultural context, the Valli Cupe Regional Nature Reserve can be considered one of the most fascinating and evocative naturalistic sites in the Presila of Catanzaro, if not in the whole of Calabria. The land and nature seem to have wanted to outdo themselves, concentrating in this territory canyons, monoliths, waterfalls, and many other surprises to be discovered step by step along the paths that cross the Reserve... an example? One of the longest canyons in Europe is located right here!
Why it's special
The huge cracks in the rock that characterize this place have created a truly amazing variety of environments. Not only because of the animal and plant species that inhabit them, but also because of the possibilities that humans have seen there over the centuries. It so happens, to suddenly find oneself side by side with the ruins of ancient monasteries or cities whose identity is lost in legend. A magical place accompanied by the joyful and powerful sound of waterfalls that welcome visitors to the most diverse corners of the reserve.
Not to be missed
Among so much richness, it is really difficult to choose one element capable of towering above the others in importance or beauty. The best suggestion we can give you is to immerse yourself in the Reserve with the desire to live an unforgettable experience, be it a visit to one of the museums that tell the historical, naturalistic and cultural secrets of the area, guided excursions, or courses to experience nature in all its nuances!
Curiosities
There are many ancient trees in the Reserve. One of them even has a name of its own: it is "The Good Giant," a 500-year-old chestnut tree whose solid, gnarled trunk exceeds 8 meters in circumference. In its presence one feels like children eager to sit and listen to grandfather's tales, the most compelling ones full of surprises.
To make travel arrangements
Collections
Discover places and related research
The Map thanks:
Collections
Discover places and related research