139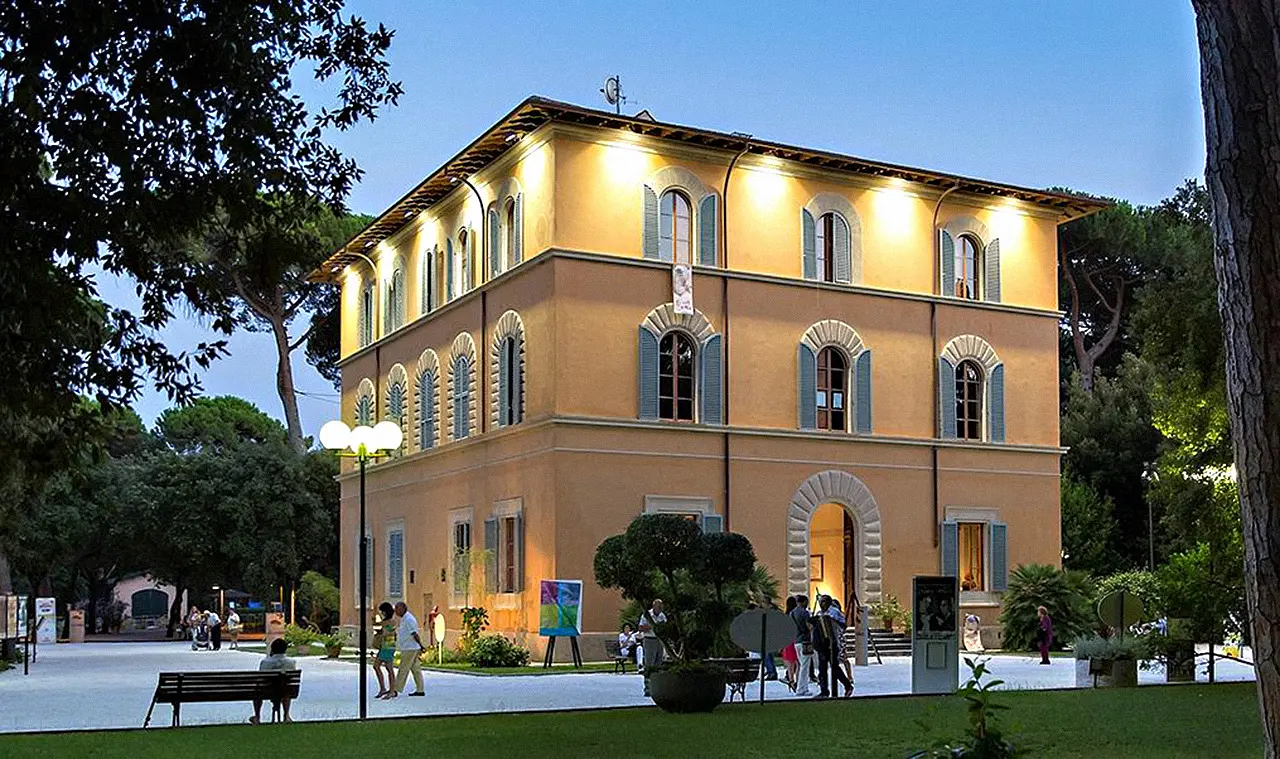 Rendezvous at the Versiliana
In Marina di Pietrasanta, theater, culture and social life in the pine forest praised by Gabriele D'Annunzio


Automatically translated page.
What it is and where it is
In the words of Giosuè Carducci, "What I like is Pietrasanta: beautiful little town, with a unique square, a big-city cathedral, and, in the background, the Apuan Alps." Then there is the sea, or rather Marina di Pietrasanta, very fine beach and a long series of bathing establishments. And here is also the Versiliana, which offers one of the most evocative images of this stretch of coastline: villa and park, with everything one could hope for in the way of beauty, culture and worldliness.
Why it is special
Countess Marianna's villa and the nearby Pinoli Factory, the only buildings in the Versiliana park, are the focal point of a long calendar of events: theatrical performances, cultural meetings, art and antiques exhibitions, and entertainment for children. Events take place from spring to autumn, but the Versiliana has the great virtue of knowing no season: it can be traveled on foot and by bicycle, but also on horseback. Then, in the less frequented seasons, the place regains the solitary beauty of days gone by.
Not to be missed
A day at the Versiliana should not be separated from a walk in the park, which is crisscrossed by various bicycle and pedestrian paths. A particularly recommended destination, following the course of the Fiumetto, is the Ponte del Principe, so called because it was built in 1785 by Grand Duke Leopold I of Tuscany. At the time, it served to facilitate the transit of cavalry squads assigned to guard the coast. Today, it is the ideal subject to serve as a backdrop for a souvenir photo.
A bit of history
The Versiliana Park still gives a glimpse of the forest that in ancient times cloaked the Tyrrhenian coast between the Magra and Arno rivers: it is an 80-hectare fund, which in 1775 the Grand Duke of Tuscany granted to a private individual for the production of pine nuts, with the constraint of preserving the tree heritage. Instead, the villa was built in 1886, and in 1981 it was taken over by the Municipality of Pietrasanta to make it a center for cultural events and open the estate to the public.
Trivia
In 1906 Gabriele D'Annunzio, who loved to ride on the beach, stayed at the Versiliana. Here the poet drew inspiration for one of his most famous compositions, "La pioggia nel pineto," which well evokes the atmosphere of the place: "Listen. It rains from the scattered clouds. It rains on the brackish and burnt tamarisks, it rains on the flaky and bristling pines, it rains on the divine myrtles, on the gorse fulgent with welcomed flowers, on the thick junipers." And in a letter to publisher Emilio Treves the Poet says, "I am in the most beautiful place in the universe."
To make travel arrangements
Collections
Discover places and related research
The Map thanks:
Collections
Discover places and related research