2465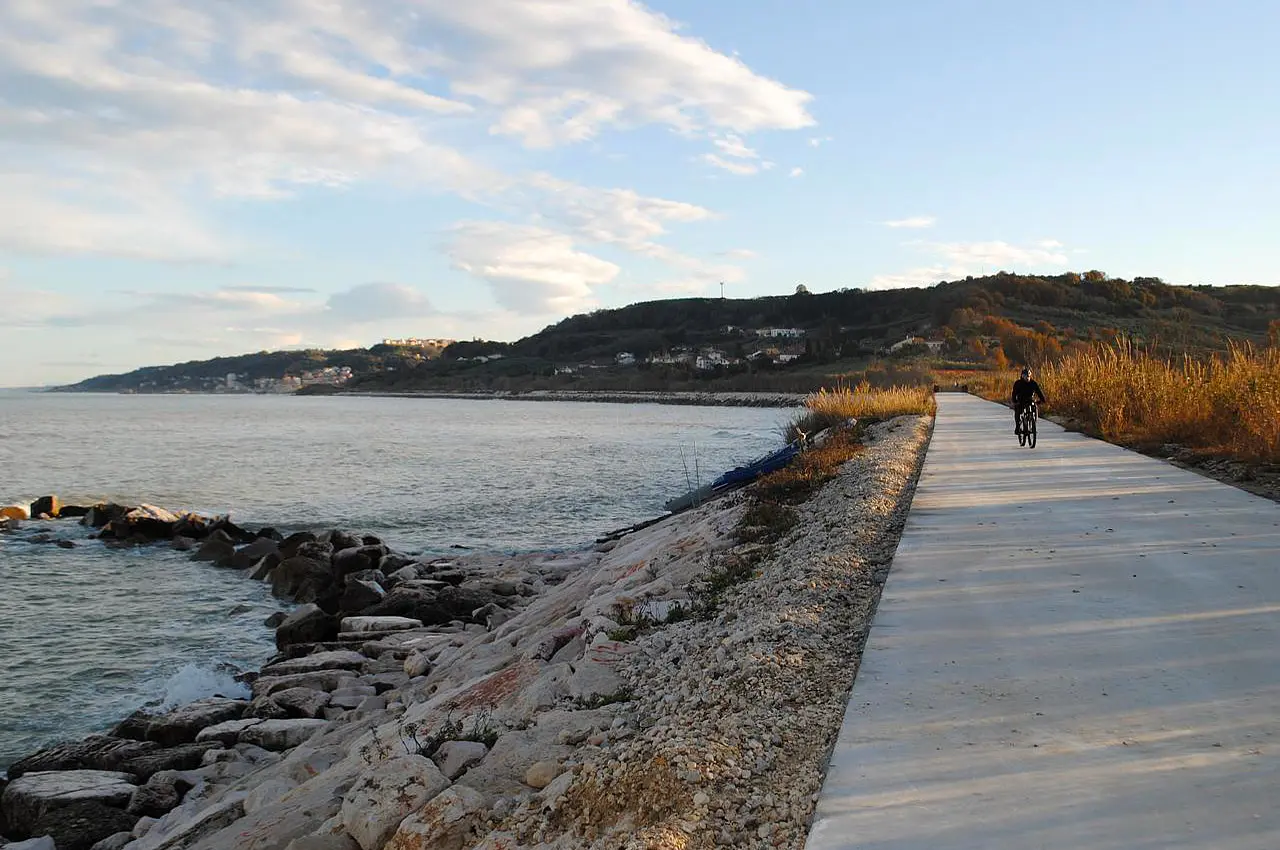 Punta Acquabella
"Oh, what a fresh funtanelle the Acquabelle!"


Automatically translated page.
What it is and where it is
Located in Contrada San Donato in the Municipality of Ortona, Punta Acquabella or dell'Acquabella is a nature reserve established in 2007. The easiest and most attractive means of reaching it is by bicycle, riding along a beautiful stretch of the "Via Verde dei Traocchi" bicycle and pedestrian path along the decommissioned railway track. From here you reach an ancient and now abandoned seaside village, a melancholy prelude to the beauty of the coast.
Why it is special
After passing old ruins and small houses undergoing renovation, you pass under a small archway to reach the pebble and sandy beach. The neutral colors of the coast contrast with the intense, ringing colors of the sea. Not surprisingly, the name Acquabella is a clear tribute to the green/turquoise colored water of its particularly clear sea. Adding to the spectacle is the sky, reached by the cliffs that plunge into the sea here, creating enchanting and unique submerged cliffs.
A bit of history
The history of Acquabella can be read in books, but it is much more fun to go and look it up directly on the spot. In the area there are several traces of the events of past centuries, just go and discover them. The easiest one to find we have already named, is the old fishing village, originally a landing place for Turkish pirates, which was devoted to fishing until the 1970s. But there are also other very suggestive traces. Near the mouth of the Moro River we can find the ruins of the Moro watchtower while, in the inland countryside, there are the remains of the Lombard basilica of St. Mark.
Curiosities
Punta Acquabella has always been renowned among the Ortonians and, in the early 1900s, inspired the verses and music of Cesare De Titta and Guido Albanese in the song "Acquabbelle" with its dialect refrain "Oh, what a fresh funtanelle l'Acquabelle!"
To make travel arrangements
Collections
Discover places and related research
The Map thanks:
Collections
Discover places and related research