171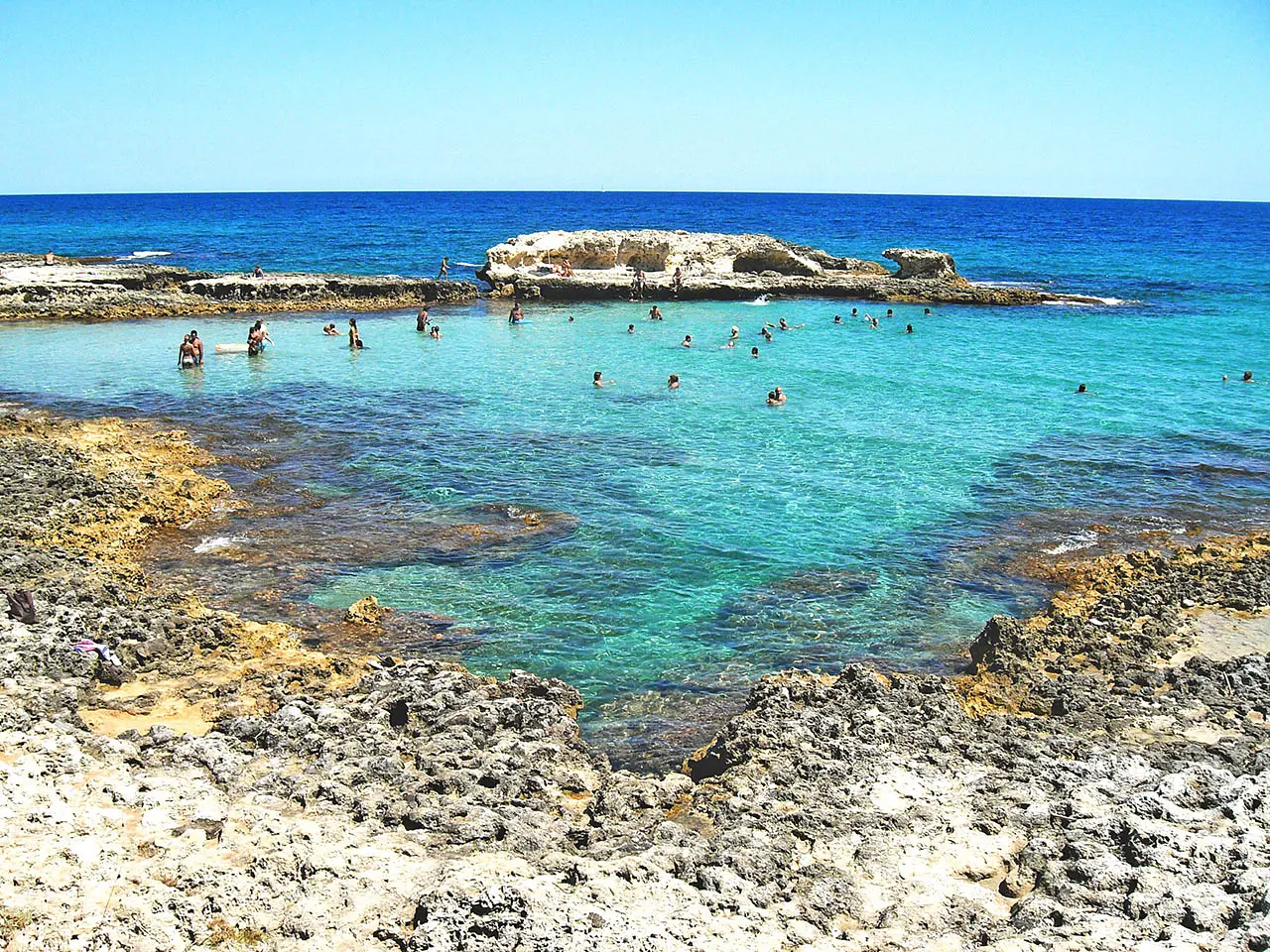 Porto Cesareo, sea of enchantment
On the Ionian side of Salento, beaches and seabed of astonishing beauty
Automatically translated page.
What it is and where it is
From Gallipoli, the fulcrum of the Ionian Salento, it's up to Porto Cesareo, a fishing center that grew up around a 16th-century watchtower in a jagged stretch of coastline protected by a tongue of land and several islets, the so-called "Cesarino archipelago." From a naturalistic point of view, it is an open coastline on a sea so rich in life that it is compared to coral reefs, now protected by the Porto Cesareo Marine Reserve and the Porto Selvaggio Regional Park.
Why it is special
The marine reserve covers the life-rich seabed of some 30 kilometers of coastline between Punta Prosciutto and Torre dell'Inserraglio, punctuated by seven ancient watchtowers. The coastline is mostly low and rocky, accompanied in the first hinterland by Mediterranean scrub. One of the characteristics of the area is the presence of freshwater springs that gush near the coast, giving rise to wetlands, such as the Palude del Capitano, near Sant'Isidoro.
Not to be missed
In a mostly rocky stretch of coastline, however, there is no shortage of sandy coves and real beaches: one of the most beautiful in the entire Salento peninsula is Lido degli Angeli, which stretches not far from Torre Lapillo, accompanied by an evocative backdrop of dunes. The watchtower, one of the largest in the area, has a square base and is served by an access staircase with three arches, the last of which was added to replace the drawbridge that originally isolated the structure.
A bit of history
The presence of watchtowers at such close intervals testifies to how exposed this stretch of the Salento coast was to raids by medieval pirates. One of the most infamous was Ariadeno (Khayr al-Dīn), known as Barbarossa, an Ottoman admiral who in the 16th century was the proponent of a real terrorist strategy: in 1537, in particular, he raged in the Ionian Sea, among other things by conquering Gallipoli, an event that prompted Charles V, king of Naples, to build a coastal defense line.
Curiosities
The gastronomic discovery of the trip will be the Gallipoli scapece. A dish of ancient Mediterranean tradition, it is a preparation of marinated fish. Today's version calls for small fish floured and fried, then salted and layered with sage leaves and minced garlic, finally covered with a mixture of vinegar, water and salt. Every seaside town has its own version: in Gallipoli, juvenile fish of various species are fried and breadcrumbs and saffron are used to give it that extra touch.
To make travel arrangements
Collections
Discover places and related research
The Map thanks:
Collections
Discover places and related research