640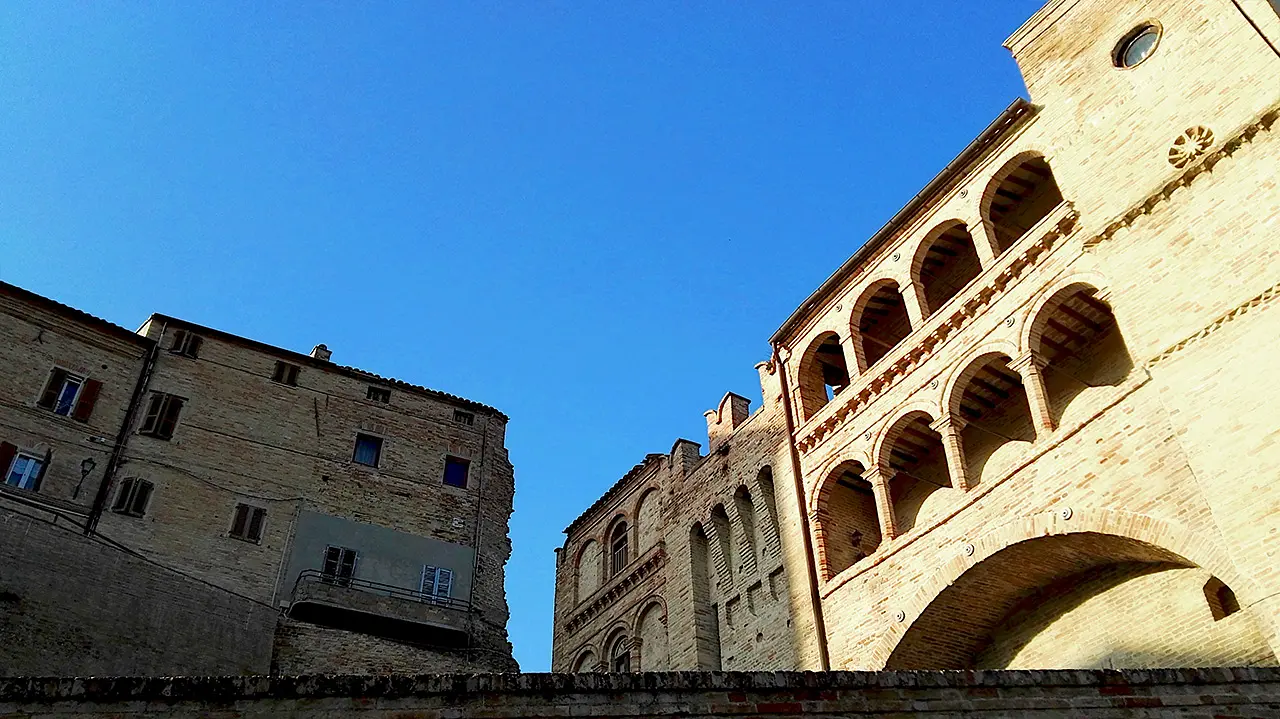 St. Anthony's Gate in Massa Fermana
The door that defies time


Automatically translated page.
What it is and where it is
We see the hill on which the center of Massa Fermana rises, so we climb with our car up the steep streets of the town, after driving the last stretch of Montepponese. Retracing Via Cavour in the opposite direction, we enter Largo Giacomo Leopardi, which, at a certain point, steepens further. In the stretch where it reaches its maximum slope, the view is interrupted by this monument that seems colossal compared to the overall size of the village: it is the majestic Porta S. Antonio, bulwark of the medieval castle that belonged to the noble Brunforte family.
Why it is special
The Porta di S. Antonio gate-one of the best-preserved examples of a city gate in the entire province of Fermo, in the Marche region-is the great historical-architectural testimony of a 14th-century walled castle, beyond which, today, the small, narrow streets of the highly concentrated historic center wind their way. A heritage that reminds us of the greatness and richness of the history of this area-despite its current smallness and privacy-enclosed beyond that door and all to be discovered...
Not to be missed
Even now, the gate marks the clear watershed between the artisan center and the old village, consisting of many works of art, museums, and old workshops and hat stores just waiting to be rediscovered. Moreover, especially in the summertime, the hamlet starts to come alive again-after the many seismic events that occurred between 2016 and 2017-and fills up with people celebrating for festivals full of music and fun, among the buildings that are now partially accessible to the public. All that remains is to cross the threshold of that door and enter history, taking a leap back some 700 years.
A bit of history
St. Anthony's Gate, an entrance to the ancient village and dating back to the 14th century, was damaged-unfortunately not seriously-by the central Italian earthquakes of 2016 and 2017. A very long seismic sequence that put a strain on all the inhabitants of Massa Fermana and its many activities in the field of local crafts. The monument has remained firmly anchored to its status as an example of the best-preserved city gate in the entire province of Fermo.
To make travel arrangements
Collections
Discover places and related research
The Map thanks:
Collections
Discover places and related research