1926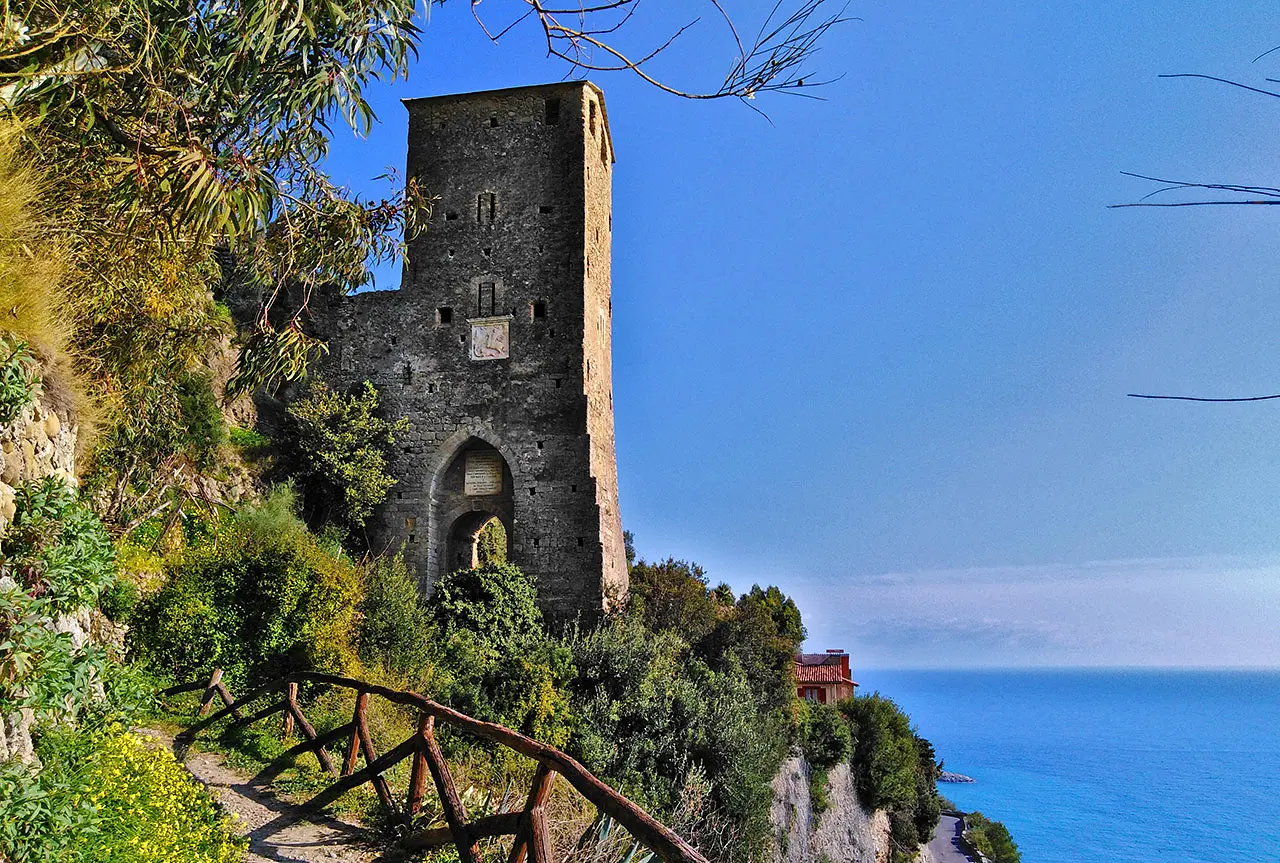 Porta Canarda, on the centuries-old access road to Ventimiglia
The ancient tower between sky and sea


Automatically translated page.
What it is and where it is
We arrive at the medieval gate through a narrow path that runs sideways up the hill and overlooks the main road that connects France to Italy, close to the sea. From here we see the endless expanse of water, with turquoise hues, on a sunny winter's day that is dressed in spring: it is +27 C° and we can clearly distinguish the heat rising from the earth. Sounds of crickets, cicadas and frogs accompany our steps along the ancient Roman road, now disappeared.
Why it is special
The monument, which today appears to your eyes alone and detached from the city of Ventimiglia, is one of the best-preserved examples of medieval defensive construction, despite being on unstable ground. In fact, the ten-meter-high tower above the ogive arch on the French side-which in turn contains the lower round arch on the Italian side-housed an outpost for troops controlling the ancient frontier, imposed to defend the city of Ventimiglia under the rule of Genoa in the 13th century, along the ancient road (via Augusta) that connected Rome to Arles.
A bit of history
The memorial plaque, placed under the ogive arch on the French side of the Gate, commemorates the passage of the most illustrious and influential people of past eras. I read it aloud: "Medieval relic above the Roman road now disappeared because I remind the traveler that here passed Pope Innocent IV on May 7, 1251, Niccolò Macchiavelli in May 1511, Emperor Charles V in November 1536, Pope Paul III in July 1538, Napoleon Bonaparte on March 2, 1796."
Trivia
The epidemic that is forcing us into a tight quarantine in this 2020 is hardly the first that Italy has faced. Well, a severe plague epidemic in 1657 struck our beautiful country. Porta Canarda played a key role, as strict sanitary controls were established there to prevent the spread of the disease within the city of Ventimiglia. One recalls the episode in which three Franciscans from Nice evaded the controls. Upon arriving in the city they were identified, denounced and taken prisoner, for failing to observe the "Capituli della Sanità."
To make travel arrangements
Collections
Discover places and related research
The Map thanks:
Collections
Discover places and related research