3896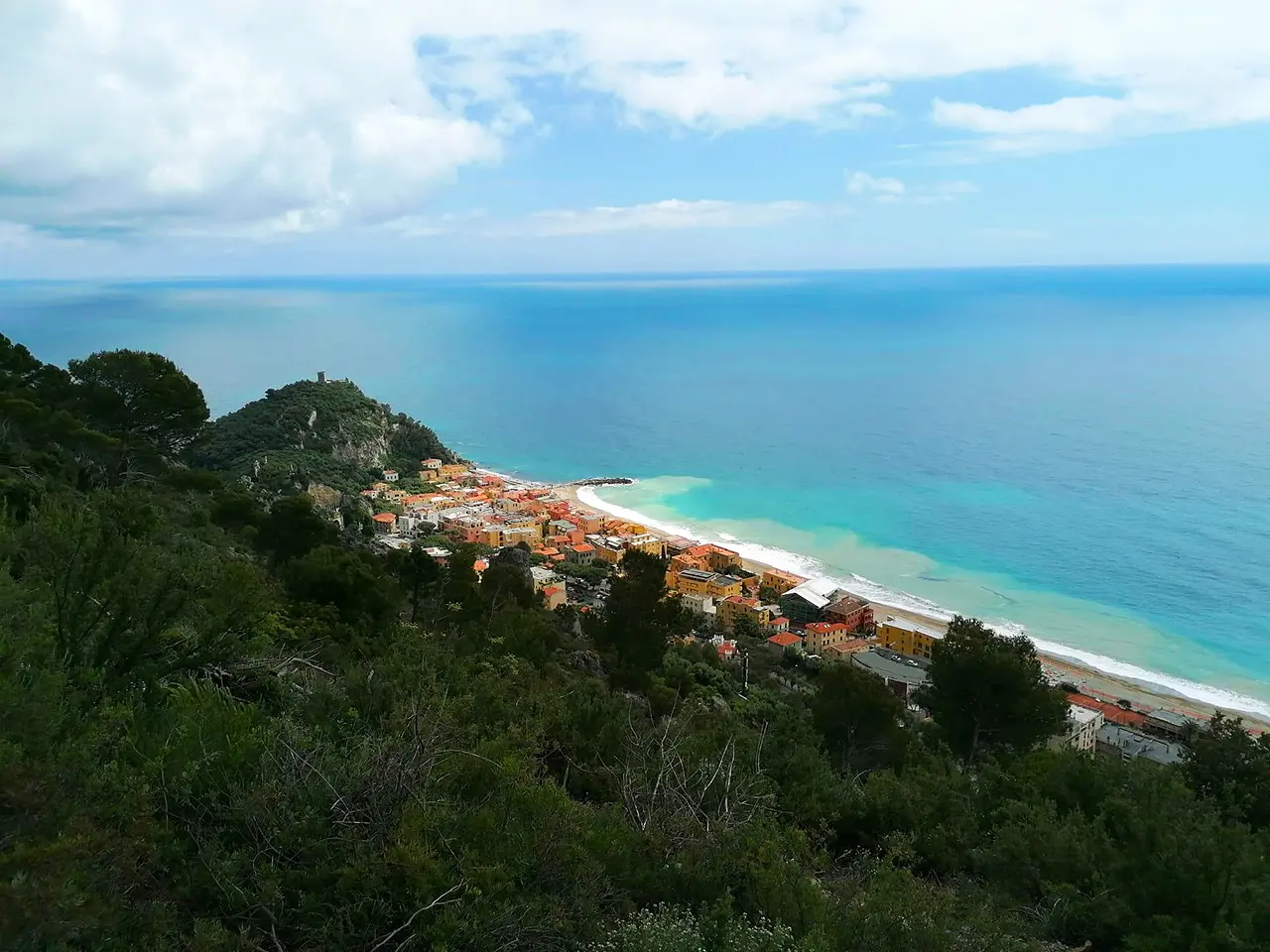 Pine, a hamlet with an eye to the sea
Summer or winter, peace and beauty dwell here

Automatically translated page.
What it is and where it is
Borgata il Pino is actually not really a hamlet, rather a district that has stood still in time. The Pine is located a hundred meters above sea level, overlooking the small town of Varigotti on the western Ligurian Riviera, and during the summer season it is the perfect place to enjoy a quiet moment away from the shoreline. Instead, during all other seasons, it is a perfect unmissable stop for any afternoon stroll.
Why it is special
The Pine was built as a place where people could live together with the land, and it is this close connection with its land that makes it special. This may be one of the reasons why The Pine doesn't need to be caressed by gaudy sunshine to be fascinating: in fact, its true beauty is seen on winter days when the sea is rough: its strategic location allows you to observe how the currents behave and sense the wind coming in from the Western Alps.
Not to be missed
Il Pino is one of the ends of the Sentiero dei Balconies sul Mare, an itinerary that leads from here to the church of San Lorenzo di Varigotti in a kaleidoscope of views so exciting that they captivate wayfarers both under the sun's rays and under a typical winter's veiled light.
A bit of history
The district came into being due to the abandonment of port activities in the nearby Saracen Bay, which led to a growth in agricultural activity between the 6th and 7th centuries. This is how the inhabitants of the Pine began to cultivate the land with the terracing technique, which is typical of the Finalese territory. In particular, the area is historically rich in olive groves, so much so that one can still cross them along the Balcones on the Sea path.
Curiosity
The tranquility of this small village gets into your heart and never leaves it. This is what a lady, once convinced that she would stay here very little, tells us. "I can only tell you that when I got married in 1982 at the age of 23, with my husband of 53, born here....thought I would stay a few months.... Then, I began to appreciate sounds, colors and scents, amplified by the silence and peace. I thus put down "roots" we had 3 children, now, grandchildren.... At the threshold of old age (because we still feel young) we consider ourselves lucky and enjoy The slow rhythms of romantic days, away from the crowds."
To make travel arrangements
The Map thanks: