5803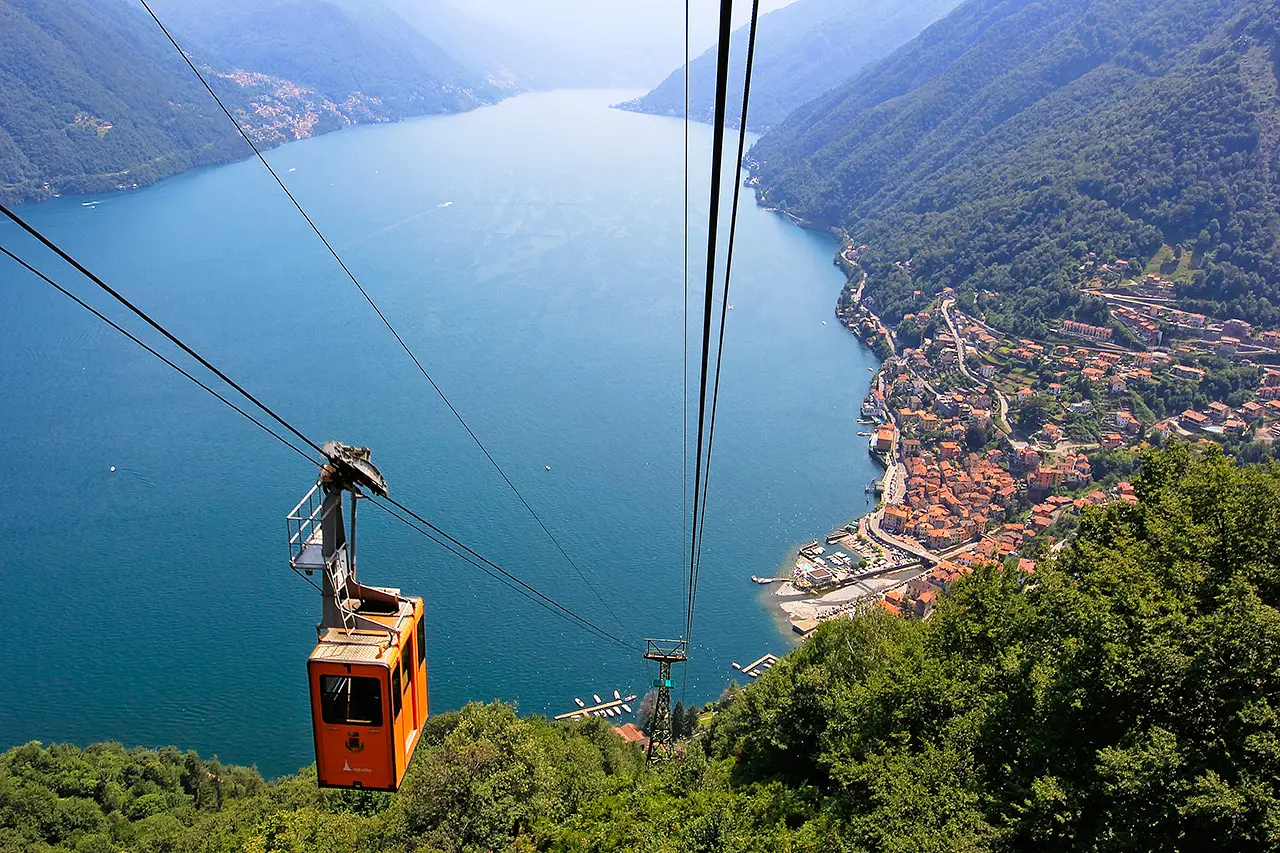 Pigra, between Workers' Society and panoramas
Pigra, a small mountain village with an endless panorama at its feet


Automatically translated page.
What it is and where it is
A small municipality situated on a plateau 881 meters above sea level on Mount Costone, Pigra enjoys an exceptional panoramic position, with a view that sweeps from the first basin of Lake Como to the Grigne group to the Upper Lake Mountains. It is splendid to explore it on foot, traversing the village's cobblestone streets to discover the stone houses of Moltrasio, decorated with 18th-century stucco work. One of the buildings that best recalls the life of yesteryear is the Panée da l'Alp, the old washhouse dating back to 1886, the village's spring that has never lacked water.
Why it is special
The Belvedere of Pigra is the most beautiful existing terrace in the Comasche Pre-Alps from which trails depart to Mount Galbiga, Alpe di Colonno, Tellero and more. Its position almost overlooking the lake makes it difficult to reach, or at least, this was true until 1971, when the Pigra Cable Car, one of the steepest in Italy, was inaugurated, connecting the small mountain village to Argegno.
Not to be missed
The "Cason," meaning big house, is the building housing the Pigra Workers' Society, which has now become a demiological museum with the intention of documenting every aspect of the local working world. Founded in 1877, it had Giuseppe Garibaldi as an honorary member and continues to be the meeting point for festivals and events in the village. On the ground floor could be found the Social Dairy; on the second floor was the hall with the theater stage and the ballroom for dance parties; while, on the second floor were the various rooms used for elementary and kindergarten, a technical drawing school and a sewing school.
A bit of history
The origin of the name Pigra is uncertain, as is also that of the town. One undoubtedly relevant factor is the evolution of the Pigrese dial ect, which differs from the dialect of the other villages in the same valley, a sign of the isolation in which the farming community lived until after World War II because of the difficulty of communication, not only with Tremezzina but also with other municipalities. The coat of arms studied by the Civic Administration recalls in the mountains the altitude of the municipal area, in the lake that of Como, and in the eagle the king of birds still present on the peaks of the Como area.
Trivia
The inhabitants of the village were once called "cats of Pigra." Walking down steps and narrow streets, you can visit an open-air exhibit depicting cats of all sorts. Even the logo of the Workers' Society, once operating in the village, has a cat in it to symbolize how much local identity permeated every cultural sphere.
To make travel arrangements
Collections
Discover places and related research
The Map thanks:
Collections
Discover places and related research