1893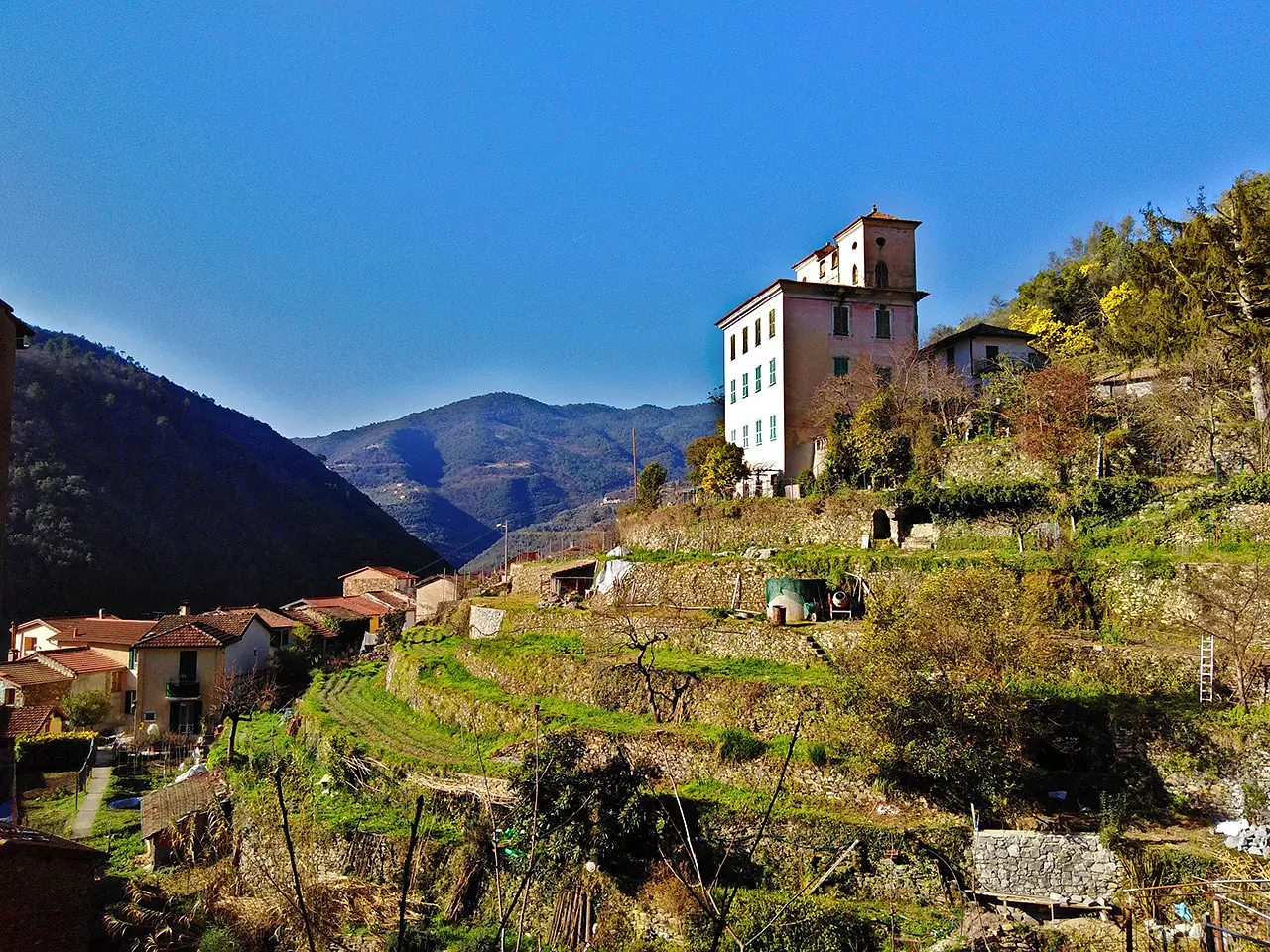 Pigna and the peasant civilization of the Upper Nervia Valley
The medieval village guarded by olive trees



Automatically translated page.
What it is and where it is
We follow the curving road bordered by the Nervia stream and ascend its course for almost the entire length of the valley of the same name, among narrow inlets and modest depressions. And there, as I think back to my childhood spent among these places full of charm and mystery, the pignate urban agglomeration appears to us, surrounded by the thousand mountain peaks that rise imposingly above it. To the east, higher up, rises the historic center of Castel Vittorio, already clearly visible from here in all its splendor.
Why it is special
The medieval village of Pigna is enriched with a charm unlike any other. It is morning when we arrive and the fog slowly creeps in among the tree canopies on the mountains that, imperious and silent, watch our steps. There is no sign of the seven hundred inhabitants of the village: we are practically alone. As we enter the village, in the square of the fifteenth-century church of St. Michael the Archangel, there is an open store, the only one. We go in for a taste of local products; we ask for the best. The lady recommends a bag of their most typical product: the Pigna bean. We take three.
Not to be missed
The bean, however, while representing a substantial opportunity to supplement total income, is only a part of the immense heritage derived from Pigna's agricultural activity. It is no coincidence that the scattered ethnographic museum of peasant civilization in the upper Nervia Valley, is located in some of the exhibition rooms in Pigna's historic center, where it is possible to admire old photographic collections, work tools and other numerous objects related to farming activities. Admission to the museum is also an opportunity to learn about the area, both the historic center and the nature trails.
A bit of history
Like many other inland Ligurian villages, Pigna had to defend itself from Saracen raids. Once again, of fundamental importance for the defense of the territory was agriculture. In fact, tradition has it that during one of the sieges by pirates, the Pignaschi took advantage of the collection of oil in their possession to fill large vessels. After heating them enough to make the oil boiling, these were poured from the city walls over the heads of the attackers who, demoralized, retreated for good.
Trivia
As mentioned at the beginning of the story, of this village one can immediately notice an extraordinary charm. However, the greatest peculiarity, which distinguishes it from all other towns in the entire province of Imperia and, even, in the entire region of Liguria, is the fact that its territory appears to be broken into three distinct areas. The most consists, in the northern area, of Pigna and Buggio (the hamlet), the one to the south, enclave of Apricale and Isolabona, and the one to the east, totally forested and entirely surrounded by the territory of Castel Vittorio.
To make travel arrangements
Collections
Discover places and related research
The Map thanks:
Collections
Discover places and related research