2482

Little Country: Turano Valley
Meet the wonder of a lake where time is slower and a community that welcomes you



Automatically translated page.
Andrea's story
Imagine a wonderful place that is exactly where you have always wanted to live and having the opportunity to share it with people who have the right eyes to appreciate it. That would be amazing wouldn't it?
This is what happened to me first in my personal life and then in the Small Homelands project. In fact, three years ago I chose to leave chaotic Rome for La Valle del Turano and Paganico Sabino, coming to live in a magnificent house that overlooks the "Fiordo del Turano" exactly as it was in all my drawings I did as a child. It is a place suspended between bodies of water and mountains where the villages and houses are guests of unspoiled nature.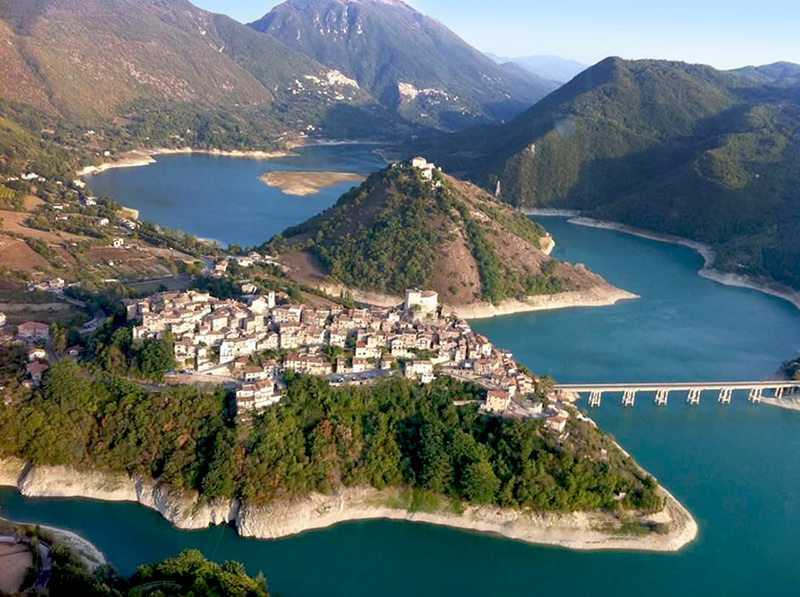 View from Castel di Tora
A place where time has stood still among medieval castles, stone houses, small fountains and keys attached to doors. A place where you can still taste food with an ancient and genuine flavor, where you can walk among woods and mountains or where you can be lulled by boat on calm and transparent waters.
In this wonderful setting I first learned again to live in the time of the seasons and then I chose the path of sharing. I chose to share all this, first by making The House on the Fjord and then by embracing the project of Small Homelands.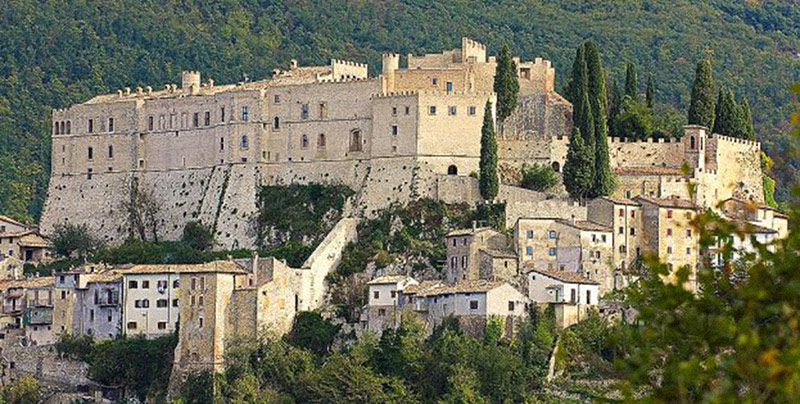 Rocca Sinibald Castle
It is about what I call a "peek-a-boo," which is the chance that you give people to immerse themselves for a few days in a world that is often very different from the everyday world. Indeed, one has the chance to savor a different way of life by relaxing, slowing down the ticking of the clock and perhaps bringing home an experience that is also loaded with important messages. All this amidst forgotten colors, flavors and scents that we will be able to help you rediscover, even with a big smile.
Collections
Discover places and related research
The Map thanks:
Collections
Discover places and related research