1749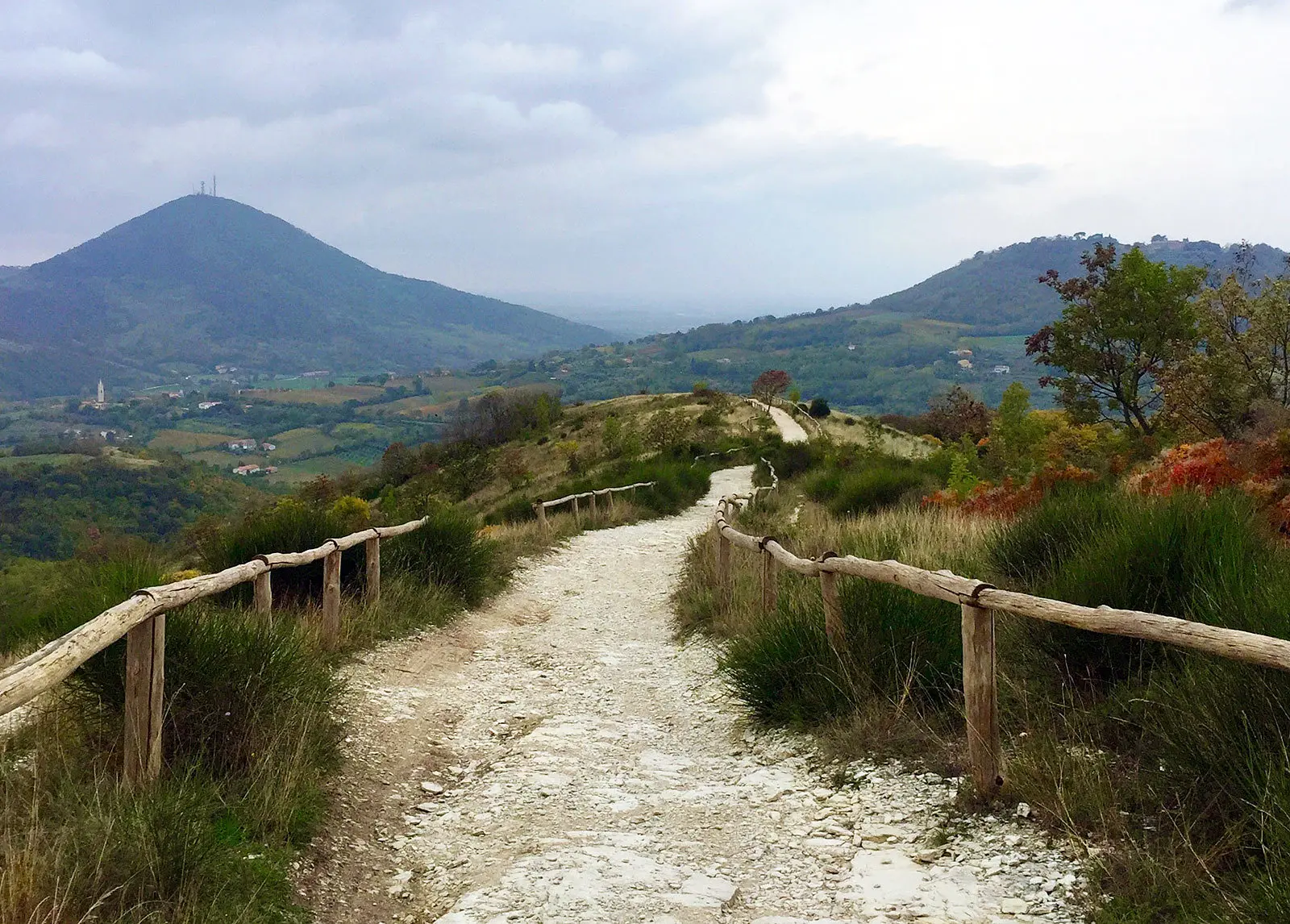 Mottolone Plateau
A natural terrace, a striking view of the Euganean Hills.

Automatically translated page.
What it is and where it is
It isa walk within everyone's reach that leads from the center of Arquà Petrarca to Pianoro del Mottolone. And it is really worth it. On foot or by mountain bike, you will soon reach an enchanting viewpoint. A natural terrace of extraordinary visual impact, from which to overlook the surrounding mountains (Venda, Rusta, Gemola, Cero and Rua). Slowly approaching this destination will allow you to fully enjoy the beauty of this area.
Why it is special
The southern exposure sheltered from cold winds and the arid soil allow low vegetation, typical of the Mediterranean scrub, and fruit trees to flourish luxuriantly. In spring and summer, almond and peach trees tint the landscape with delicate strokes of pink. During these seasons, the slopes are carpeted with extraordinary blooms, among which various qualities of orchids take pride of place. A must-see for lovers of quiet and nature.
Not to be missed
All romantic souls or photography enthusiasts are advised to walk this trail in the late afternoon so as to arrive near the plateau at sunset. You will be able to fill your eyes, and your lens, with the warm atmospheres that only the golden hour can provide!
To make travel arrangements
Collections
Discover places and related research
The Map thanks:
Collections
Discover places and related research